Richard "Testimony" Love, 25
Community Activist
"Not enough people tell the truth when they make songs, so I want every song that I make to be my living testimony."
Those are the words of activist and advocate Richard "Testimony" Love, the creative program manager of Teens With A Purpose (TWP), a Norfolk, Virginia-based non-profit dedicated to helping city youth find and express themselves through art.
Love lives his legacy in part by teaching songs and performing music. He knows that kids learn by imitation and observation, so he is presenting the kind of life that he hopes will foster the changes he seeks in others.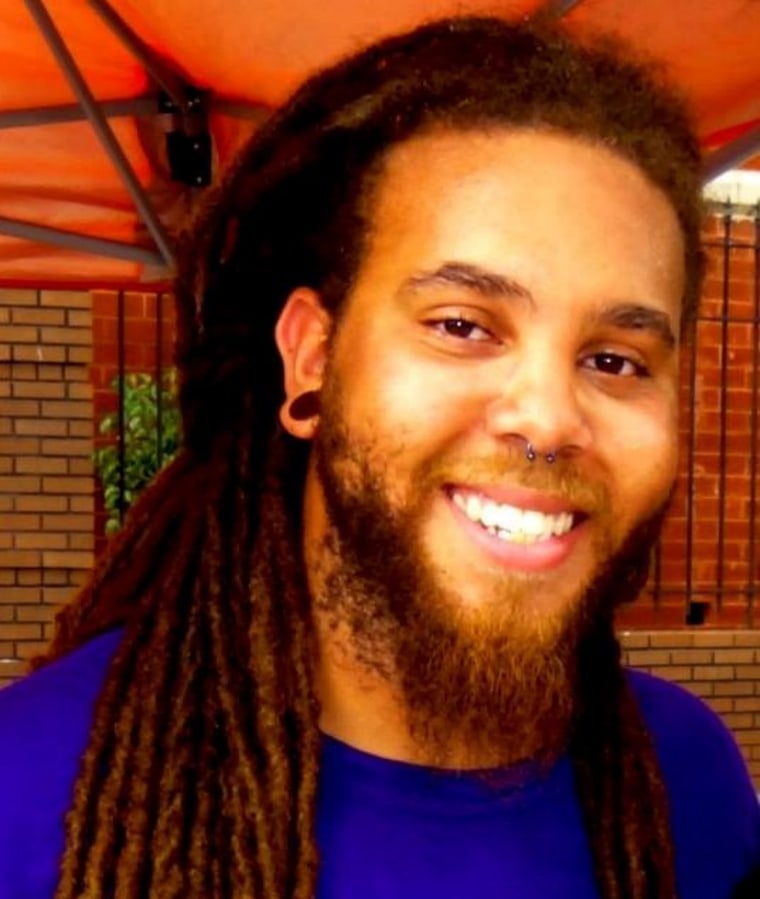 "When young people see what I'm doing it lets them know that no matter what your background is, you can take your passion and make it what you do for a living," said Love, who started his community advocacy and artistic work when he was 12. He primarily addresses racial and social issues through poetry and musical performances.
CHECK OUT THE FULL LIST OF THE #NBCBLK28 HERE!
Now 25 and a Golden Globe award winner, "Testimony" trains peer educators and recruits teens and community support by conducting educational and motivational workshops to empower the youth. His workshops have focused on combating childhood obesity, sexual behavior, dating violence prevention and HIV/STI prevention.
"I will not work a job that I feel doesn't serve me and my community," said Love. "That is the road I travel and I'm not gonna look back."
---
DEFINE YOUR WORK IN THREE HASHTAGS #HumanChain #biggerthanme #LivingTestimony
HOW DID YOU GET THE NAME TESTIMONY? I made a vow to myself to always let my music be a true testimony of my life. Not enough people tell the truth when they make songs, so I want every song that I make to be my living testimony.
HOW DO YOU START YOUR DAY? I wake up, get a quick stretch in, turn some music on, thank God and light a little incense.
FAVORITE SOCIAL MEDIA PLATFORM? Instagram
FAVORITE SONG/ALBUM TO PLAY AT FULL VOLUME Song: "Maggot Brain," by the Funkadelics. Album? "Control System," by Ab-Soul.
WHO WOULD YOU NOMINATED FOR THE #NBCBLK28? Malik Jordan. He is one of the young people I work with and watched grow up. He is the embodiment of what our next generation needs in my opinion. I think he will be the mayor of Norfolk if he so chooses. Lastly, he is one of the most passionate young Black men I have ever met!
---