Chance the Rapper, 23
Rapper/Activist
Strategically unconventional.
That's one way to describe Chance the Rapper's ascent to the top of hip hop superstardom and his subsequent takeover of all things culturally cool, all while making money and releasing music on his own terms.
Let's recap.
Not even one week ago, Chance the Rapper put on a "thank you Obama" t-shirt, created by fellow Chicagoan Joe Fresh Goods, and the merch sold out within days. Not even a half a year ago, Chance became the face and voice of Kit-Kat. He sang a bluesy rendition of the candy maker's famous treat, prompting a flurry of Halloween sales and knowing nods from industry insiders who knew that this Chicago South Sider's brand was so on point it could enhance damn near anything.
Not even one year ago, Chance released an album "Coloring Book," but you could only stream it. As a result, "they" told him it wasn't eligible for the Grammys, but lo and behold, "they" changed the rules and "Coloring Book" made history as the first streaming album with a Grammy nod. No, make that seven Grammy nods.
CHECK OUT THE FULL LIST OF THE #NBCBLK28 HERE!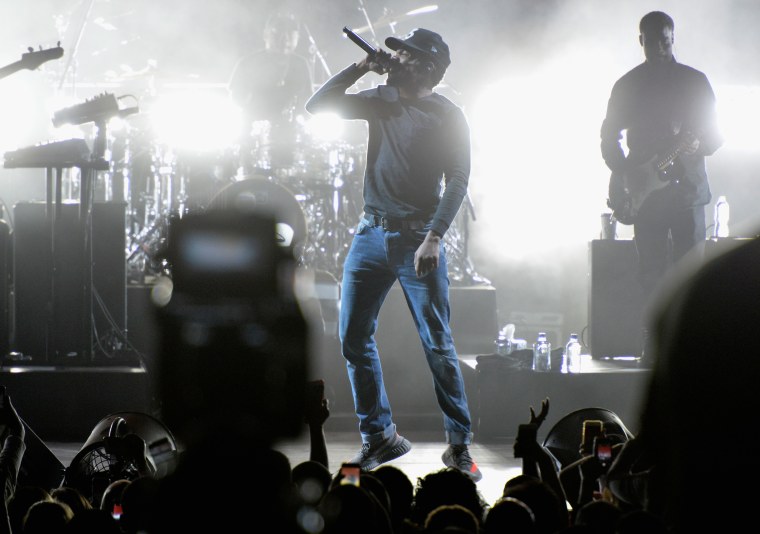 Chance has refused to leave Chicago, instead reminding the world that the Windy City does in fact have its good parts.
He was the first-ever unsigned musical guest performer on Saturday Night Live.
He performed a special homage for Muhammad Ali at the ESPYs.
He just joined the board of the DuSable Museum of African American History.
He has famously purchased scalped tickets and sold them, for their original price, to fans so they could still afford to attend his concert.
He also still refuses to sign with a major record label.
Unconventional, indeed. But maybe this form of independent innovation is why he's so successful. Case in point: SoundCloud named "Coloring Book" the number one album of 2016. It was streamed 108 million times.
And here's what Chance said about the Grammys, per his Instagram account:
"I was cool with my life before I found out that I was nominated for any Grammys, and finding out that I was nominated for several? It's still not really real to me yet. But when I found out, I was in my bed, dumbfounded and completely alone, and I just kind of screamed and turned on some music. It was a great, great moment in my life."
Chancelor Bennett, 23, is the son of two well-known city leaders and is a perpetually happy-seeming artist who offers a stark counterbalance to the unbalanced narrative being reported about Chicago.
He wears Chicago designers (peep his tan overalls made by designer Sheila Rashid that he wore to the 2016 MTV Video Music Awards) and his band, The Social Experiment, is local.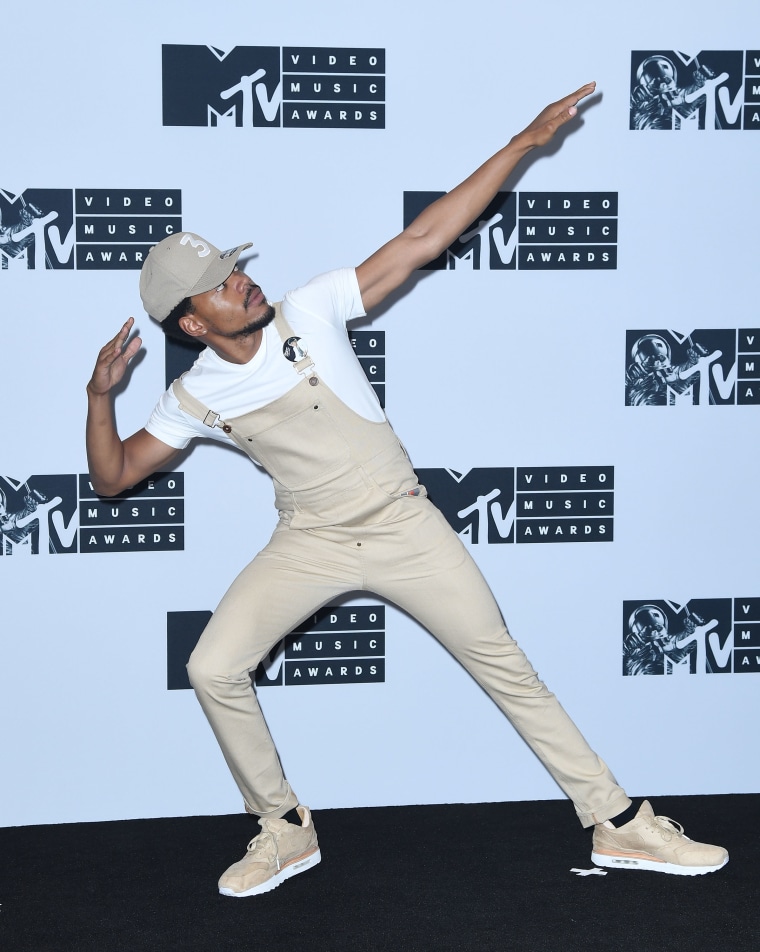 He's a doting dad to daughter Kinsley and he has a habit of collaborating with others in the city for the good of the city.
He calls himself Lil Chano from 79th – as usual, repping the South Side. He pals around with other hip hop heads –no beefs– and pushes his friends into the limelight.
He talks about his belief in God. He has no problem making happy music. He feels music should be free.
"Being independent is a huge responsibility but it's most rewarding," he told NBCBLK last year. "Nowadays, there are so many ways to release music. We see artists doing visual albums, releasing their craft the way they want to. Music and technology go hand in hand so what better way to release my music than through streaming? Streaming has helped me get my music out to as many people as possible."
From the outside looking in, Chance's life looks like a kaleidoscope of harmony and goodwill. And maybe it is. But Chance has said that his life is also the result of focused research and work. Innovation doesn't exist in a vacuum.
"I would see a lot of my industry friends who were up and coming and getting tied to 360 deals where they had no control over their artistic direction as artists," Chance has said. "Those contracts take a percentage of everything. I wanted to create a foundation that would help me grow, not hinder my growth. I also want to be an example to younger artists that you can be in complete total control of your destiny."
-- With additional reporting by Alex Titus
---