Dozens of a disgraced cancer doctor's former patients — who say they were given false diagnoses or needless treatment — converged on a Detroit courthouse Monday for the start of a weeklong sentencing hearing.
Prosecutors are asking that Dr. Farid Fata, who pleaded guilty to fraud for bilking patients and insurance companies out of millions, get 175 years in prison.
About 35 of the victims took a bus to federal court for the chance to watch Fata as a government witness described his crimes.
"When he walked by me during one of the breaks, when they walked him out, I looked him square in the face. He had that 'Fata look' — smug," said Steven Skrzypczak.
Read: Patients Haunted By Misdiagnosis, Unnecessary Chemo
Steve Skrzypczak, 68, was told he had non-Hodgkin's lymphoma. Fata implanted a mediport in his chest and gave him 25 treatments with one chemo drug in six months, Skrzypczak said.
After Fata's arrest in 2013, Skrzypczak went to two other oncologists who told him that he'd never had cancer.
"I want him to get life," the ex-patient said of the doctor.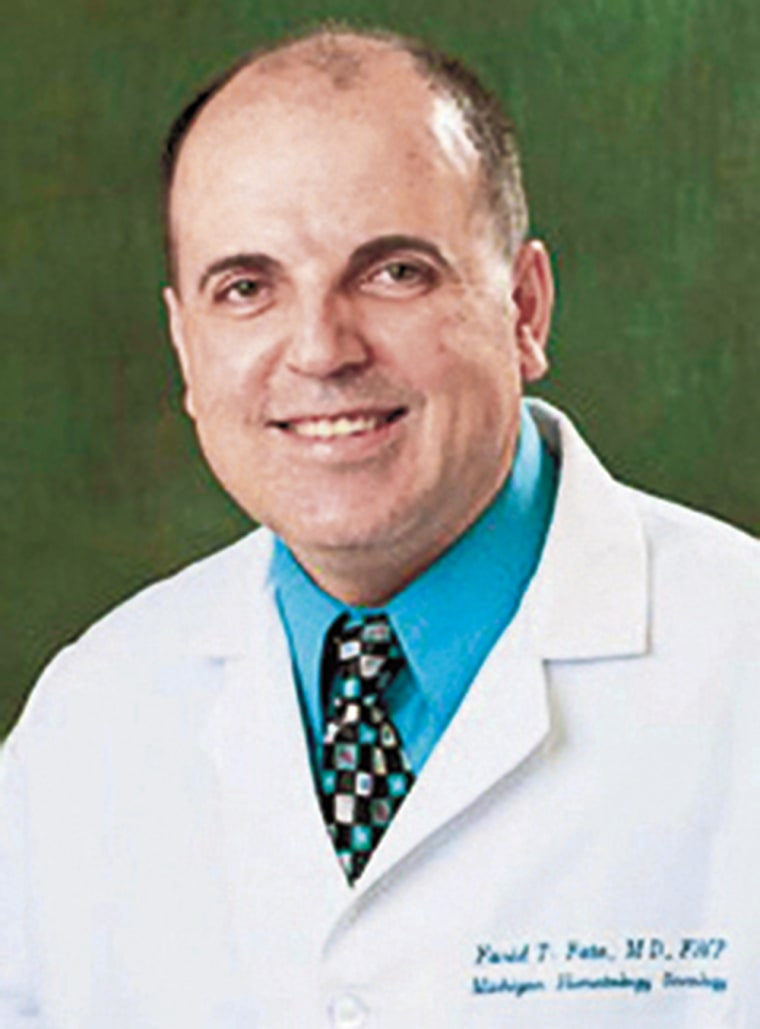 In a pre-sentencing memo, prosecutors say 553 people allegedly got unnecessary treatment from Fata — amounting to 9,000 injections or infusions that cost insurance companies and patients millions. Some of the patients weren't even sick; others were so ill the treatments did more harm than good, prosecutors say.
Fata's lawyer also filed a pre-sentencing memo, but it has been sealed. His attorneys have declined to comment on the allegations but they will get a chance to argue that he does not deserve a life sentence.
The hearing is expected to last at least four days. It opened with an expert witness for the government, Dr. Dan Longo, a Harvard oncologist who reviewed two dozen case files for prosecutors.
He said one patient identified only as C.C. received unnecessary chemotherapy for five years.
Fata's lawyer, Christopher Andreoff showed Longo evidence while he was on the stand that Longo had not previously seen that showed C.C. did in fact have cancer.
Longo said that while he would revise his testimony in light of that, he maintained, C.C. was treated with unnecessary chemotherapy.
"He's been treated continuously after going into remission," Longo said.
Fata's lawyer, Christopher Andreoff, retorted, "C.C. is alive after five years."
Longo said there was a common thread in the case files he examined.
"There is an aggressive approach to treating cancer — this was beyond aggressive. This was over the top."