Libraries, book stores and schools nationwide have hosted Drag Story Hour events since 2015. But the national program, in which drag performers read children's books to kids, has faced growing opposition and even armed protests from critics who wonder why it's necessary to begin with.
Drag performer Rosé, a finalist on season 13 of "RuPaul's Drag Race," told MSNBC's Stephanie Ruhle that the answer is simple: "To encourage children to read, to enjoy reading."
Ruhle spoke to Rosé along with three other New York City drag artists: Julie J, Nicky O and trans activist Mariyea. Ruhle and the performers discussed what drag is, the effects of restrictions on it and whether they feel safe as some elected officials call them "pedophiles" and "groomers." 
"We're not coming for your children, OK? We're not pedophiles, we're not monsters, we're not criminals," Nicky O said. "We're expressing ourselves with this art form that has helped us find who we are outside of when we're performing."
So far this year, lawmakers in at least 16 states have introduced bills intended to restrict drag performances. Governors in Tennessee and Florida signed such measures, though a federal judge declared Tennessee's law unconstitutional earlier this month. Montana's governor also signed the first bill to specifically ban Drag Story Hour events in public schools and libraries last month. 
Nicky O said that the backlash from conservatives has galvanized the community of drag performers, drag fans and queer people. 
"We are just saying, 'No, you can't tell us that this is nefarious. It's not,'" Nicky O said.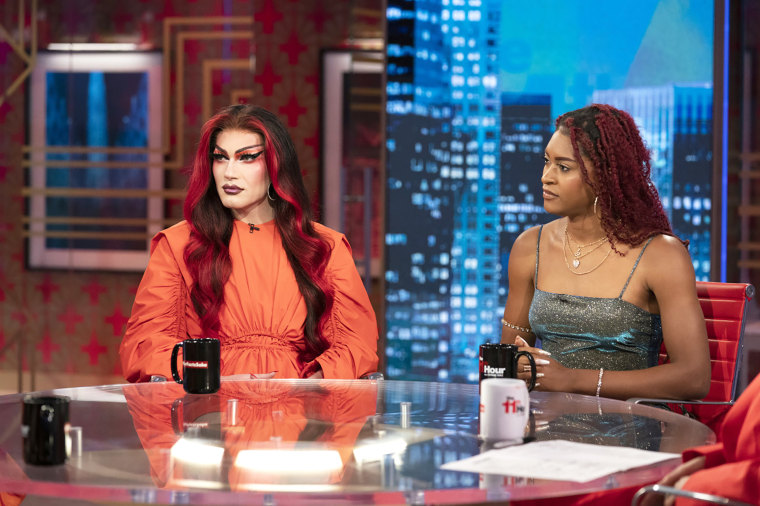 Rosé said drag is actually something that everyone does every day when they dress themselves in the way society expects them to due to their genders at birth. 
"We're all in drag, right? We assume a physical presence to match what society has told us we are," Rosé said. "Drag, at its best, is dismantling that expectation because somebody like me is not supposed to look like this. But baby, why not?"
Julie J added that the art form "comes from a place of love, of truly just championing being yourself." 
If their craft is only about channeling "love," Ruhle asked, where are the efforts to restrict drag coming from?
"I think people are just scared of what they don't know," Nicky O said. She and Julie J have often walked up to a table before a performance and the audience members sitting there "just look at us bewildered," she said.
"Really, if you were able to just experience it, they would realize it's certainly not malicious," Nicky O said, adding that drag performers' true goal is to entertain "and bring out queer joy, but really just joy period."
She said the magic people experience when they see a drag show, either for the first time or as fans of drag, "comes from the fact that drag performers, more often than not, have to live with the weight of the world, just as queer people outside of their drag lives, and still find some way to be joyful and put on great shows and entertain the world."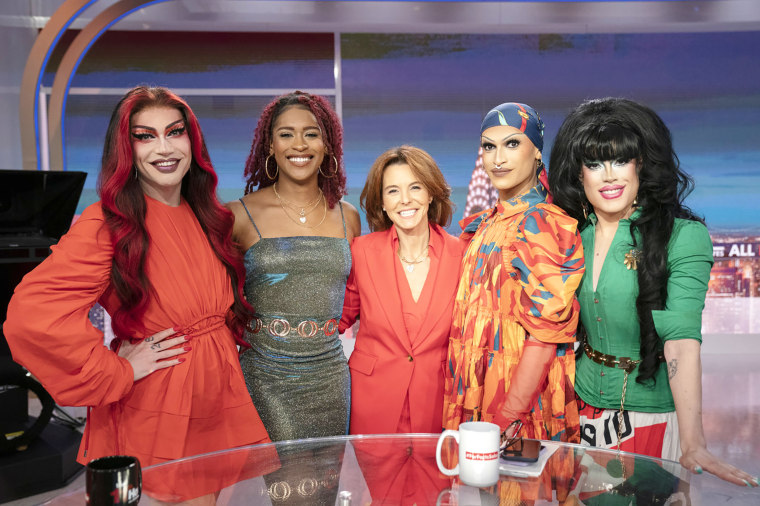 Drag has gained popularity as it has become more publicly visible due to "RuPaul's Drag Race," a reality drag competition show that first aired in 2009. The current backlash against drag, Mariyea said, is not unprecedented. 
Queer elders like Marsha P. Johnson, a drag queen and trans woman who is best known for her role in the 1969 Stonewall uprising, were fighting for the same thing that performers and LGBTQ people are asking for now: "Basic respect," Mariyea said.
Ruhle asked the artists if they feel safe, even in a more liberal area like New York City.
Mariyea said she recognizes that her life is in danger sometimes, but she takes that on to make the future safer for those who come after her. 
"That's the burden that I willingly take on so that the child coming behind me doesn't have to."