Election Day could be history-making for Asian Americans, with the chance to elect the first Korean-American person to Congress in 20 years, and the first Korean-American woman and the first Filipino-American woman ever to Congress.
Asian-American voters can also make a difference in numerous races: While the group makes up 4.1 percent of voting-age citizens in the U.S., they are the fastest growing racial group in the country, according to the Pew Research Center.
Researchers expect the voting bloc to double by 2040, and Asian-American voters could end up swinging 27 congressional races this year, according to AAPI Data, a research program at the University of California, Riverside.
Though the 2018 Asian American Voter Survey, published in October, found that many Asian Americans were not contacted by political parties, it also found that voter enthusiasm was up compared to the 2014 midterm elections.
Ahead of Election Day, NBC Asian America profiled a number of Asian-American candidates running for office and looked at trends among Asian-American voters:
Despite making up about 1 percent of the U.S. population, only one person of Filipino descent is currently a member of Congress.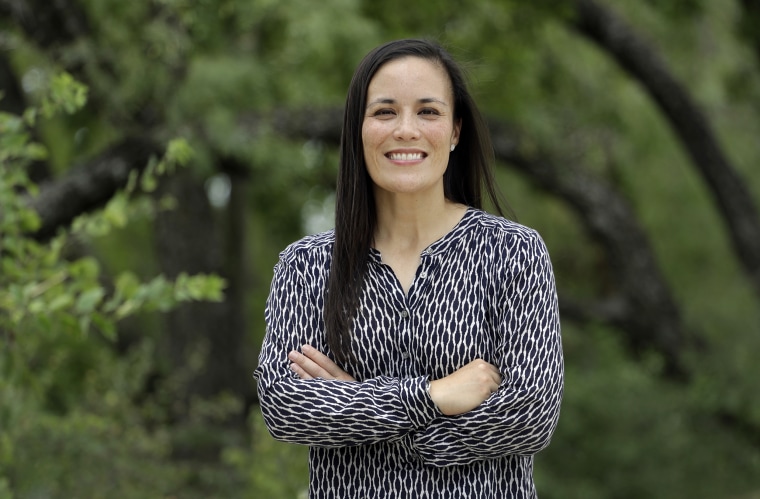 Five Filipino Americans are running this year: T.J. Cox from California's 21st Congressional District; Gina Ortiz Jones from Texas' 23rd Congressional District; Cristina Osmeña from California's 14th Congressional District; and Jennifer Zimmerman from Florida's 1st Congressional District.
Historically, Vietnamese Americans have favored the Republican Party at rates higher than other Asian-American groups, and Asian-American voter identification grew more Republican from 2014 to 2018, unlike other Asian-American groups.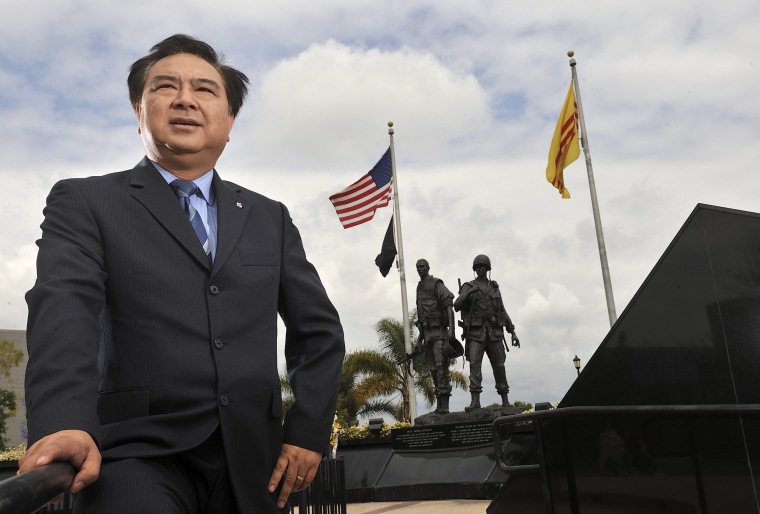 This year, multiple competitive congressional races are taking place in or near California's Little Saigon. Experts say a growing number of younger second- and third-generation voters and concerns for health care, immigration and housing could turn the group into "swing voters."
Andy Kim in New Jersey and Young Kim in California are both involved in competitive races to become members of Congress.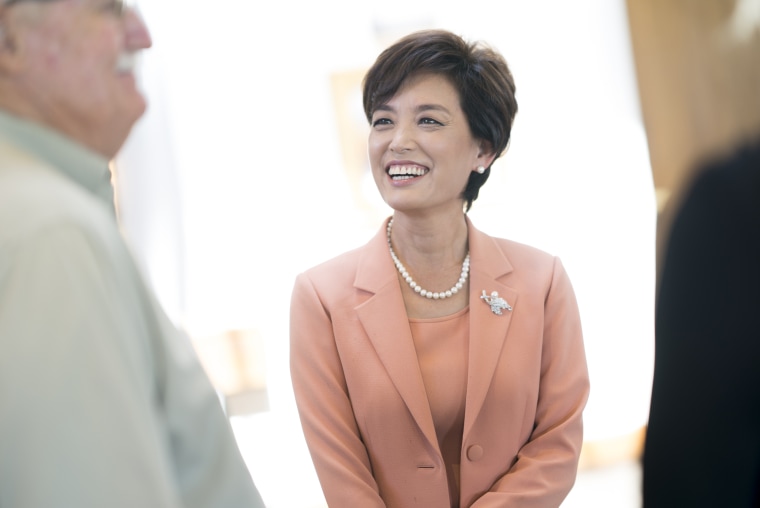 Either would be the first Korean American member of Congress since 1999 if they win. Young Kim — running for a seat in Orange County, California — could be the first Korean-American woman ever elected to Congress.
Follow NBC Asian America at Facebook, Twitter, Instagram and Tumblr.