Naysayers told Jay Kim not to run. But that didn't stop the South Korea-born engineer from showing up to an open debate back in the early '90s with a slew of candidates eyeing a seat in Southern California's newly created 41st Congressional District.
"I was really nervous, I couldn't breathe well," Kim, now 79, said during a recent Skype interview from Seoul, South Korea, where he lives. "I said, 'What am I doing here. I don't have a chance anyway.'"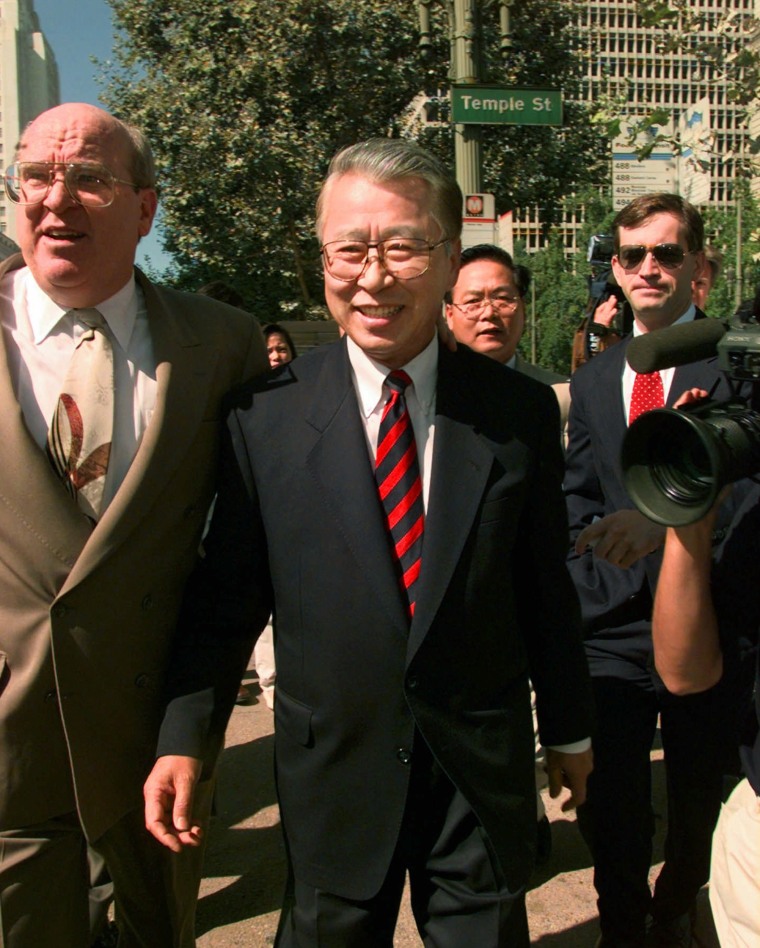 When it was his turn to take the podium, Kim addressed the packed house.
"I look different...I got a strong accent," he recalled saying. "But one thing I want to tell you, most of you are born in this country and got your citizenship as soon as you were born. Me, it took me 15 years….Once I got the citizenship, I cried."
Kim, a Republican and political newcomer at the time, won the election in 1992, becoming the first Korean American to serve in Congress.
During his three terms in office, he built one of the House's most conservative records and a reputation for his outspokenness, according to his congressional biography.
Kim left in 1999, losing a primary the year before amid a campaign contributions scandal. He ran again in 2000 for a House seat neighboring his old district, but lost that primary as well.
Since then, Congress hasn't seen another Korean American take office. But that could change this November as at least four candidates compete in contests across the country, according to Korean Americans In Action, a national advocacy group.
"It's no different than when Jay Kim was running for Congress," said Alexander Kim, a consultant who once worked for former Los Angeles Mayor James K. Hahn, a Democrat, and former California Gov. Arnold Schwarzenegger, a Republican. "I think we're experiencing that same type of fervor."
Meet The Candidates
Among the Korean-American hopefuls in this midterm election are Andy Kim in New Jersey, Young Kim in California, Dan Koh in Massachusetts and Pearl Kim in Pennsylvania, according to Korean Americans In Action.
Running in the South Jersey district where he grew up, first-time Democratic candidate Andy Kim launched his bid for Congress following a career in public service.
"September 11th happened during my time in college," he said. "And that was really something that had motivated and pushed me and many in my generation to think about ways in which we can be of service."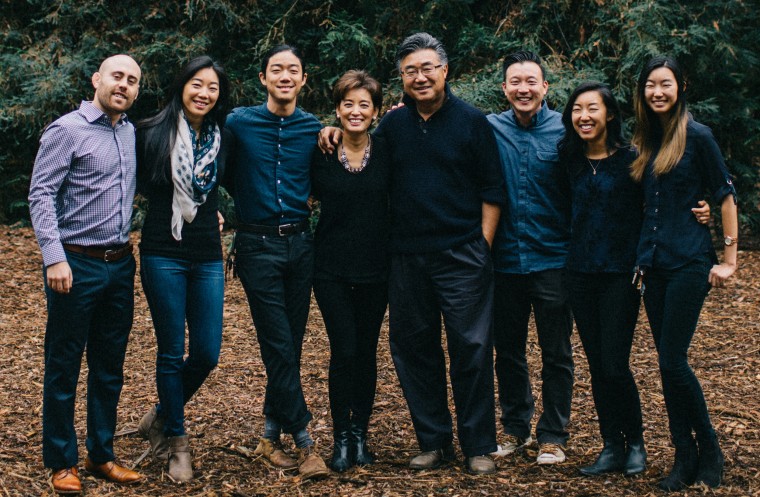 Answering that call, the now 36-year-old Rhodes Scholar, who has a doctorate in international relations from the University of Oxford, worked in Afghanistan as an adviser to Gens. David Petraeus and John Allen. He also worked for the White House as the director of Iraq at the National Security Council.
Andy Kim's former boss, President Barack Obama, and the Asian Americans & Pacific Islanders Rising & Empowering Political Action Committee (ASPIRE PAC) have both given him their endorsements as he squares off in a neck-and-neck race against Republican incumbent Tom MacArthur in New Jersey's 3rd Congressional District.
"He's someone who obviously has a very qualified background," ASPIRE PAC chair Rep. Grace Meng, D-N.Y., said in a phone interview. "He's impressive no matter how you slice it," she added.
GOP candidate Young Kim and Democrat Koh, both of whom spoke to NBC News earlier in the year, are also looking for House victories.
A one-term former California assemblywoman, Young Kim is running in the state's 39th Congressional District for an open seat being vacated by Republican Ed Royce. Young Kim worked for Royce for nearly two decades and secured his endorsement.
Koh, a descendent of Korean and Lebanese immigrants, still faces a Democratic primary in September for the open seat in Massachusetts' 3rd District held by Democrat Niki Tsongas, who is retiring. Boston Mayor Marty Walsh, for whom Koh served as chief of staff, and ASPIRE PAC are among those who've endorsed him.
Republican Pearl Kim, who worked as a prosecutor and senior deputy attorney general in Pennsylvania, is also making a bid for her state's 5th Congressional District.
Why Now
Alexander Kim, the political consultant, attributed the apparent increase in Korean-American congressional candidates this year in part to what he said was the next generation rising up.
"I think demographically we are in our 30s and 40s and 50s now, having our own children," he said. "Now that we have more established careers, it allows us more time."
But Korean Americans as a voting bloc still have some catching up to do. In the 2016 election, just 55 percent said they had registered to vote while 46 percent reported voting, placing second to last among Asian-American groups, according to Current Population Survey figures analyzed by AAPI Data, a program at the University of California, Riverside.
Jay Kim was 22 when he immigrated to the U.S. in 1961. He attended the University of Southern California, earning a bachelor's and master's degree in engineering, and later opened his own engineering firm.
Admittedly, he knew little about politics.
But some people encouraged him to run for the Diamond Bar City Council in eastern Los Angeles County, Jay Kim recalled.
It's a gradual growth, I feel, and so once we build a foundation here on the statewide level, local level, we can have a stronger position for a federal.
"My heart was right, and people liked that," he said.
Jay Kim easily won election in 1990 and went on to serve as Diamond Bar's mayor, a stepping stone to a career in Congress that began in the shadows of the Rodney King riots, which in part pitted the Korean- and African-American communities against each other in L.A.
Similar strain was also being felt on the East Coast in New York City, where African Americans in Brooklyn boycotted a Korean-American grocery after the shop owner allegedly struck a Haitian woman.
Jay Kim said he had already launched his candidacy for the House of Representatives before the six days of civil unrest in L.A. that began in April 1992.
A college student at the time, Alexander Kim said he believes the 1992 riots, which wrought extensive property damage on Korean American-owned businesses, spurred what he called a "bumper crop" of Korean Americans to serve in public office or get elected.
They "became very passionate, saying, hey, how come there weren't any Korean Americans speaking out, everyone's like blaming us as far as the economic woes of South L.A.," he said.
John Yi, president of the Korean American Democratic Committee, a Los Angeles-based political action committee, said Korean-American civic and political involvement dates back to before the L.A. riots, beginning in the late '70s with an influx of South Korean immigrants to big U.S. cities like L.A. and New York.
Led by first-generation Korean Americans, who tended to skew more conservative, civic engagement took root in churches and nonprofits, creating infrastructure that has been passed on to the second generation, Yi explained.
That infrastructure has helped spawn more civic leaders, some of whom have made bids for elected office, according to Yi.
"It's a gradual growth, I feel," Yi said. "And so once we build a foundation here on the statewide level, local level, we can have a stronger position for a federal."
The Elusive Congressional Seat
Korean Americans have indeed found success over the past few decades in being elected to local and state office. But winning a congressional seat has proved elusive.
Asked about that, Andy Kim, the New Jersey congressional candidate, reflected on the story of his own parents, his father a scientist, his mom a nurse, both of them immigrants.
Just representation-wise, that would mean we have someone up there to represent our community and our issues, so on a surface level I think that is important.
"I don't think they had a whole lot of time to think about the politics of this nation," Andy Kim said. "They definitely understood all the different elements that were going on. But when you're grinding away, just living paycheck to paycheck, it doesn't give you a whole lot of time to really think about what kind of impact you can have on the political space and what kind of voice you can have in Washington."
He continued, "In so far as maybe other Korean-American families have had similar trajectories and timing, I think it makes sense that this new generation of Korean Americans can start to recognize their place in this broader community and their potential in the political realm."
Alexander Kim wondered whether circumstances surrounding Jay Kim's time in Congress played a role in some Korean Americans not running for office.
In 1997, Jay Kim and his then wife pleaded guilty to federal charges in connection with accepting more than $230,000 in illegal campaign contributions, according to The Associated Press.
Alexander Kim said the scandal was something very embarrassing for the Korean-American community.
"How could someone that was so close to becoming the most powerful Korean-American politician leader just fall from grace like that, right — for something so stupid," he said.
Jay Kim dismissed suggestions that his guilty plea had any effect on other Korean Americans not being elected to Congress since he left.
"It wasn't such a big deal," he said, adding that he had accepted a plea bargain because he didn't want the case to drag out.
Community leaders say that having a Korean American back in the halls of Congress next year would be a big deal for the 1.8 million people of Korean descent living in the U.S.
"Just representation-wise, that would mean we have someone up there to represent our community and our issues, so on a surface level I think that is important," Yi said. "But I think beyond that, it will be interesting to see how those Korean Americans fall in line when it comes to the political spectrum."
Follow NBC Asian America on Facebook, Twitter, Instagram and Tumblr.