Asian immigrants are underrepresented on television despite having outnumbered new Latino immigrants since 2010, a new study examining the portrayal of immigrants on television found.
The study, "Immigration Nation: Exploring Immigration Portrayals on Television," released Wednesday by Define American in collaboration with the USC Annenberg Norman Lear Center's Media Impact Project analyzed 143 episodes from 47 television shows that aired between 2017 and 2018. It found that while Asian immigrants made up 26 percent of the current immigrant population, only 16 percent of immigrants on television are Asian/Pacific Islander.
For Latinos, who make up 45 percent of the current immigrant population, the study found that they comprise 40 percent of immigrant characters on television.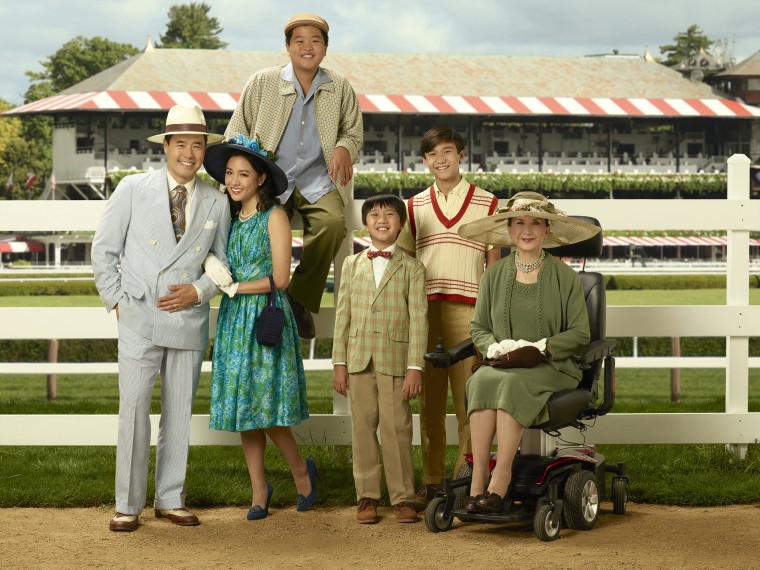 According to the Pew Research Center, the top country for new immigrants coming to the U.S. in 2016 was India. In addition, Pew has found that the number of Hispanic immigrants has steadily declined since in the last decade. Pew estimates that by 2055, Asians will be the largest immigrant group in the U.S.
"For many Americans, what they know of immigration and immigrants is limited to what they see on television. The way immigrants are portrayed in this space is more important than ever as we face the rise of anti-immigrant sentiments across the country," Elizabeth Grizzle Voorhees, Define American's Managing Director of Creative Initiatives, said in a statement.
For the study, each episode, trained content coders to focus on the demographic, socioeconomic, and social representations of immigrant characters depicted in each episode. The main findings uncovered that immigrant characters on television who were incarcerated or portrayed as criminals were overrepresented, while Asian immigrants, undocumented black immigrants, and female immigrants from every racial group were underrepresented.
The study also tracked the use of culturally or politically-charged terms relating to immigration and found that the words "deportation" and "ICE" appeared in about a fifth of all episodes reviewed. A deeper analysis also found that Latino characters were the subject of 37 percent of the deportation mentions.
"We know that the representation of people from marginalized communities on TV and film directly affects how those communities are treated in everyday life," Define American CEO and Pulitzer Prize-winning journalist Jose Antonio Vargas said in a statement. "We hope this data can encourage creators in the entertainment industry to craft better developed and diverse immigrant characters and continue to inspire humanity in our country."
Follow NBC Asian America on Facebook, Twitter, Instagram and Tumblr.