The family of a man fatally shot by police in June 2017 has filed a $20 million civil lawsuit against the Washington state sheriff's office and county they say is responsible.
Jeffrey Campiche, an attorney representing the family of Tommy Le, said they allege that the King County Sheriff's Office and King County violated Le's Fourth Amendment right to be free from excessive force when detained and his parents' 14th Amendment right to a relationship with their child when he was killed on June 13, 2017.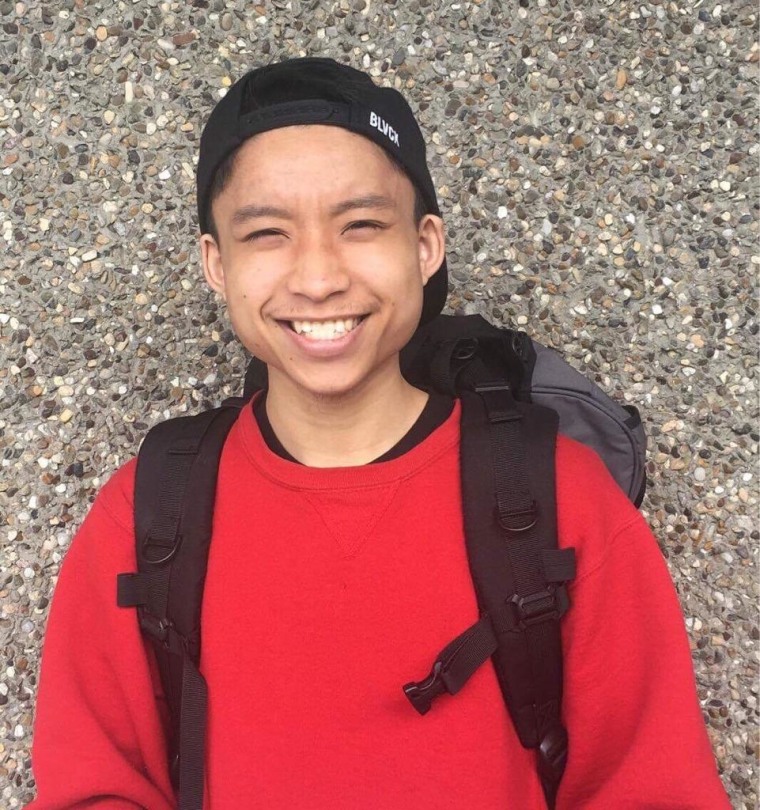 At around midnight on June 13, 2017, the King County Sheriff's Office received multiple 911 calls about gunfire and a man lunging "with a knife" in the city of Burien, a suburb of Seattle, according to a Sheriff's Office statement.
After deputies arrived on the scene, a witness identified the then 20-year-old Le as the suspect and pointed him out walking toward deputies while making stabbing motions, according to police. Two deputies told Le to drop what he was holding, but he allegedly continued advancing. The deputies then unsuccessfully used their Tasers before Deputy Cesar Molina then shot multiple times, hitting Le, according to the release.
Le was pronounced dead at Harborview Medical Center in Seattle on June 14, 2017, the same day he was supposed to graduate from a high school completion program at South Seattle Community College, according to his family.
More than a week after the incident, the sheriff's office said that Le was holding a pen in his hand at the time of the shooting. The lawsuit alleges that the Sheriff's Office knew Le was not armed when he was shot and killed.
A spokesperson for the King County Sheriff's Office referred requests for comment to the King County Prosecutor's Office, which declined to comment on the pending litigation.
A copy of Le's autopsy, which was released by his family, indicates he was shot twice in the back and once in the wrist. Campiche said the autopsy suggested Le was shot from behind and disputes the Sheriff's Office's account.
The lawsuit, filed Tuesday, also alleges Le's race was a factor that influenced Molina's decision to "employ deadly force."
"It's unlikely that Tommy Le would have been shot to death if he was doing the same conduct in a white neighborhood and he was white," Campiche said.
Campiche noted that Le was found to have trace amounts of LSD in his system, but he doesn't believe the finding is significant.
"It's a trace amount, and it wouldn't affect the consciousness of the young man," he said. "Second, even if it was a significant amount of a hallucinogen in his blood, we don't shoot young people who use recreational drugs or we wouldn't have any kids left."
Campiche said the family filed the lawsuit to obtain justice for Le and uncover the truth about what happened last summer. They are seeking $10 million in general damages and $10 million in punitive damages, he added.
"This is a suit to change government behavior, to vindicate Tommy Le's rights and his family's rights, and to make the police accountable for untruths in their behavior: concealing the truth about the killing of this young man and spinning it rather than just being honest about it," Campiche said. "And that's not right, and the family's hurt by that and they're going to seek justice for that and the killing of their son."
Follow NBC Asian America on Facebook, Twitter, Instagram and Tumblr.