Drug intoxication is suspected in the death of a 32-year-old festivalgoer at Burning Man, where some 70,000 attendees were trapped in the remote Black Rock Desert in Nevada over the weekend due to heavy rains and thick mud, a coroner's office said Tuesday. 
Leon Reece, 32, of Truckee, California, died Friday after he was found unresponsive on the festival grounds, authorities have said. While the cause and manner of his death are still pending, drug intoxication is suspected, the Washoe County Regional Medical Examiner's Office said in a statement Tuesday.
Deputies were called to the scene Friday at 6:24 p.m. local time, but "due to the unusual rain event happening on the Playa, access to the area and investigative efforts were delayed," the Pershing County Sheriff's Office said. He was declared dead at the scene by first responders, the sheriff's office said.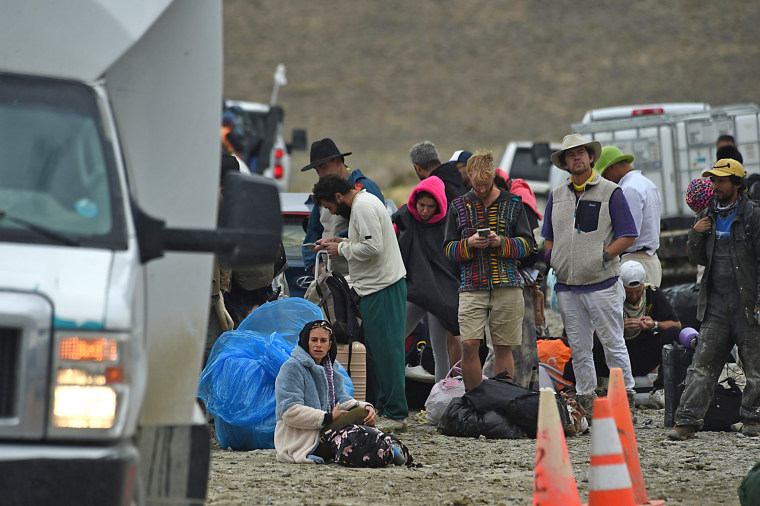 Heavy rain Friday and Saturday muddied the tents of campers and flooded roads in and out of the festival, making them impassable for most vehicles. The weeklong event's main gate was closed, leaving the attendees in a virtual lockdown.
On Sunday, organizers said the roads were still "too wet and muddy" to be opened and encouraged people to shelter in place and conserve food, water and fuel.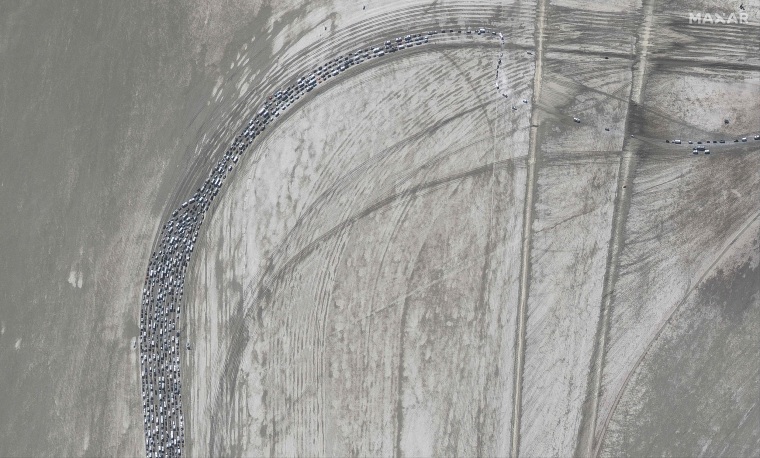 Some opted to walk more than five miles to the nearest passable road to escape the muddy campgrounds. Thousands cleared out of the Burning Man site on Monday in a mass exodus, after a 2 p.m. announcement that people could begin leaving by car, though organizers asked festivalgoers to consider staying until the end of the night's annual "burn," in which a 40-foot wooden man is torched.
By late Monday, organizers said the wait to get out of the grounds reached eight hours. Organizers said at 2 p.m. local time Tuesday that the wait time had dropped to about three hours.