For many Cubans on both sides of the Florida straits, President Barack Obama's words tugged at emotions after decades of exile, family separations, deaths and distance.
Perhaps more than anything, reactions also reflected changing views amid changing times.
In Miami, Raquel García Lozano, a Cuban-American emergency-room doctor, said she was "very moved" by Obama's speech. "I don't agree with him in a lot of things but in this case - 100 percent," she said.
García Lozano, who came to the U.S. in the 1970s when she was 9 years old, said she did not always believe in engagement. "I have changed my thoughts through the years." That changing worldview was encapsulated in Obama's speech.
Starting with a famous line from José Martí, "cultivo una rosa blanca," (I cultivate a white rose") — about the value of friendship — Obama told Cubans that he came to bury "the last remnant of the Cold War in the Americas."
Cubans like García Lozano lived through much of this painful period. She said she still has vivid memories of when her uncle was taken to prison for being against the revolution. All the children in the house were forced to sit on the living room sofa while 5 men pointed rifles at them, she recalled. She watched her uncle being dragged away and didn't see him again for 15 years.
RELATED: Obama Tells Cubans He Aims to 'Bury' Cold War Rivalry
Despite those memories, she thinks it's time to move forward. "Cuba cannot stay stagnant," she said.
In his speech, Obama said Cuba should not fear the U.S. and that only Cubans would bring change to the island. At the same time he challenged the government to allow free expression and "different voices."
In Cuba, many praised the fact that the American president spoke of the need to end the embargo.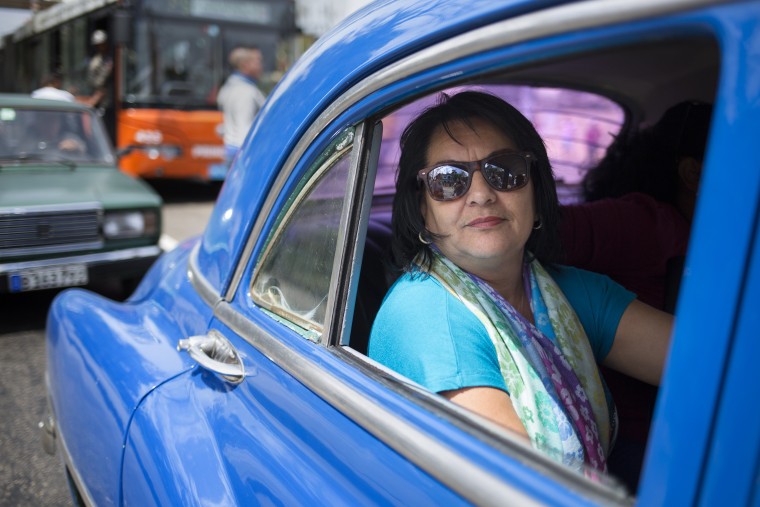 "It was very good," said Havana resident Aurora Valdez. "Cubans are interested in peace with the other countries, particularly to end the embargo. With no embargo Cuban people would be able to improve their lives with their own initiative."
But for others, what resonated was that an American president had spoken to them, in their country.
"We're here spontaneously, since we saw him on TV we want to see him in person," said Felipe García, 71, who was out hoping to catch a glimpse of Obama before he departed the island. "Obama has brought incredible joy to Cuba because he has done what no U.S. president has done before."
Bibi Hidalgo, a former White House official who currently works with U.S. foundations and Cubans on the island on issues of inequality, said Obama's statement that he was normalizing relations with the government and the Cuban people was "the most important thing to hear."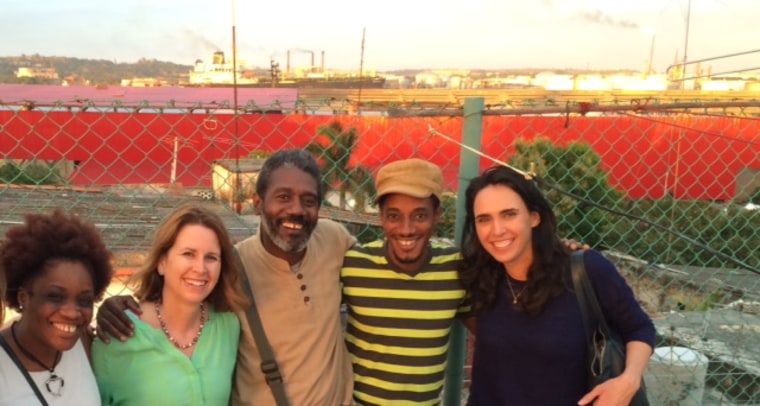 "When he spoke about what Cubans can do, and about Miami as a monument to that entrepreneurial spirit, I was so glad to hear that. All of that is where the hope lies," said Hidalgo.
While Hidalgo, who is Cuban American, hopes that some things Obama mentioned - citizens speaking their mind without fear of openly criticizing the government and ultimately the right to vote - eventually take place, his message put the focus on Cuba's 11 million people who are "deeply affected" by current policies. She said in a recent visit to Cuba someone said to her, "do you realize how much we are suffering?"
Aurelio Portuondo, a Cuban-American retired banker and resident of Miami, said "overall the speech was good." He liked that Obama attempted to establish a connection with the Cuban people during the speech and not with the government. He especially liked that Obama stated the Cuban government should not be afraid of the Cuban people.
"I think that was very powerful, especially because of the recent events with the Ladies in White," he said.
Portuondo felt Obama could have demanded more from the Cuban government. He said when Obama talked about lifting the embargo, he should have linked it with more concessions by the Cuban government, especially in the area of human rights.
But he is hopeful there will be changes in Cuba, though he doesn't think he will see them in his lifetime. "I don't think I'll see them, but the changes will occur."
Eliecer Jiménez Almeida, 33, a Miami-based independent filmmaker who has spent most of his life in Cuba, said he was deeply touched by Obama's words.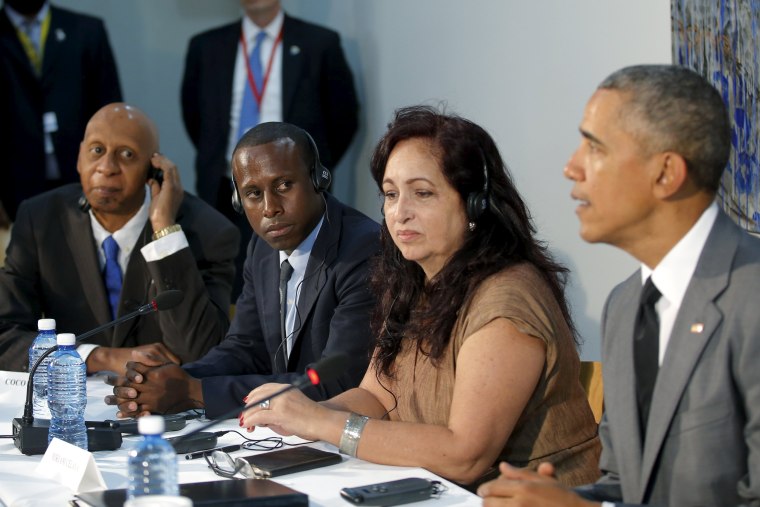 "I feel for the first time a norteamericano understands Cubans and does it publicly," he said.
Jiménez Almeida, who lost his brother at sea trying to come to the U.S., said that he understands why not all Cuban Americans agree with Obama's message or his recent overtures.
"Pain is not inherited or interchangeable, and within the Cuban exile community, there is different pain," he said.
But he said the fact that Obama clarified that the U.S. did not want to dictate change and it came in a spirit of cooperation was, in his view, essential.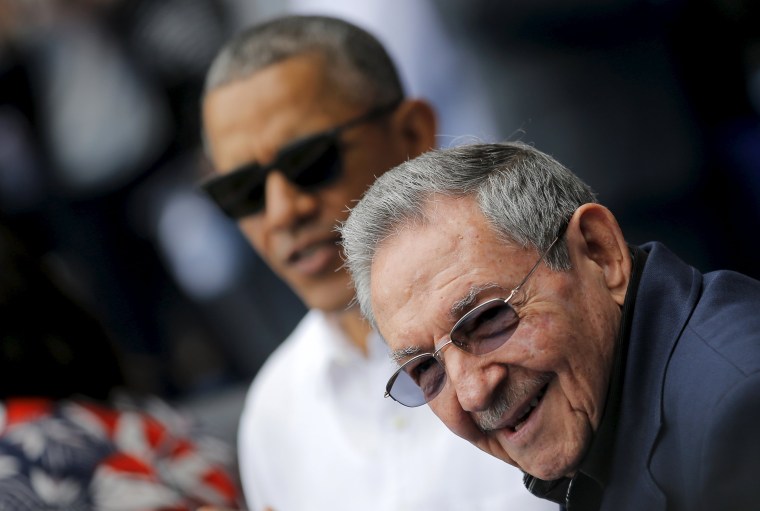 "This [Cuban] government has always been on the defensive against an enemy that has ceased to be an enemy, that is very clear," said Jiménez Almeida.
In Havana, Damian Suárez, 23, said "the most interesting and most brave thing was saying that the Cuban people need to vote for their president freely, and what he said about free expression, and that this country belongs to the Cuban people."
Back in Miami, García Lozano said that although she has never returned to her homeland because of all the hurt she felt through the years, she is thinking of going with her family this year so her children can see where she spent her childhood.
"We have to get over that [the hurt] in order for things to change."
John Brecher reported from Havana, and Carmen Sesin from Miami.