AUSTIN, TX -- Becoming a successful entrepreneur is all about the business of product, payroll, cash flow, money in and money out. But maybe most of all it is about risk-taking and sacrifice. Just ask Adriana Rodriguez, German Ustariz and his wife Delmy, three Central Texans who took a chance and turned their business ventures into profit makers.
They are among the thousands of people fueling a booming growth in Hispanic-owned businesses in the greater Austin area, a compelling portrait which emerges in a recent study by the Greater Austin Hispanic Chamber of Commerce.
Hispanic-owned businesses in the study posted revenues of $4.8 billion in 2013, an impressive 90 percent increase over 2007 revenues reported in a Census Survey of Business Owners. More robust growth is expected. The study projects that Hispanic-owned businesses could exceed 51,000 in number and add more than $12.8 billion to the Central Texas economy by 2020. Employment by Hispanic-owned businesses in the region is projected to more than double – from just shy of 49,000 in 2013 to 127,500 in 2020.
"Hispanic-owned businesses are the future of Central Texas. They are the future of the economy," George Gutierrez, a retired media executive and former chairman of the Austin Hispanic chamber told NBC Latino.
The rise of the Hispanic business owner in the Texas capital is taking place as a surging Hispanic population is driving growth in the region and in the state overall. The greater Austin area is among the nation's fastest-growing metro regions, and Hispanics, once a smallish share of the population, now comprise about 36 percent of the city of Austin's estimated 885,000 population. Austin is the nation's 11th-largest city, and the greater Austin area ranked 20th among the nation's biggest Hispanic metro areas, with 524,000 population in 2011.
Hispanic-owned businesses make up the fastest-growing business segment in the nation, growth which is even more accelerated in Austin, with its healthy economy and its reputation as a hub for incubators and start-ups, Gutierrez said.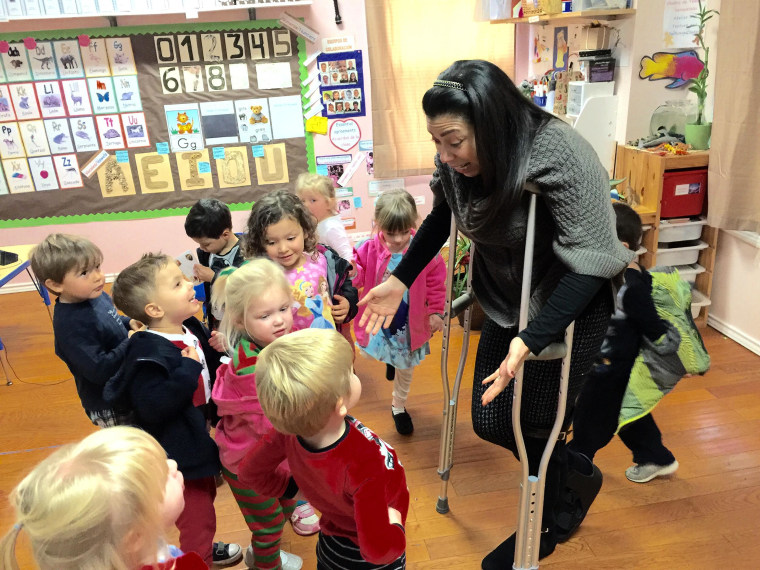 In 2007, on a leap of faith, the Mexican-born Rodriguez opened her school, Jardin de Niños Interlingua International, with just 20 students. The school offers elementary school education for ages 3 to 12 and beginning in pre-K immerses children in Spanish, French, Mandarin and English.
Rodriguez, 38, has a master's in education from National Pedagogic University in her native Mexico City. As a child she dreamed of opening her own school, but actually doing it was another matter.
"A week before I was going to open, I was like, 'Oh my gosh. I don't know if I'm going to survive.' But I guess I was fearless, even if I was nervous inside," she told NBC.
She started the business with help of a loan from her father, an official in Mexico's department of education. But the loan wasn't enough, start-up costs mounted and finding banks to loan her capital proved futile because she didn't have sufficient cash flow.
Then Rodriguez took an extraordinary gamble. In 2008 she and her husband Henry decided to bet their four-bedroom home on the business. They sold the house, paid off some debts with the proceeds, slashed expenses and moved into a two-bedroom apartment with their two children, then 6 and 9, who had to share a bedroom. They moved from private to public schools.
"It was a big transition, especially for the children, and it was a big challenge. We were working 24-7 on the business," Rodriguez told NBC.
Rodriguez wore many hats -- she was the director of the school, the teacher and the cleaning lady. After a full day at work, she would rush home, feed the children and when they were asleep, return to work and answer parent emails.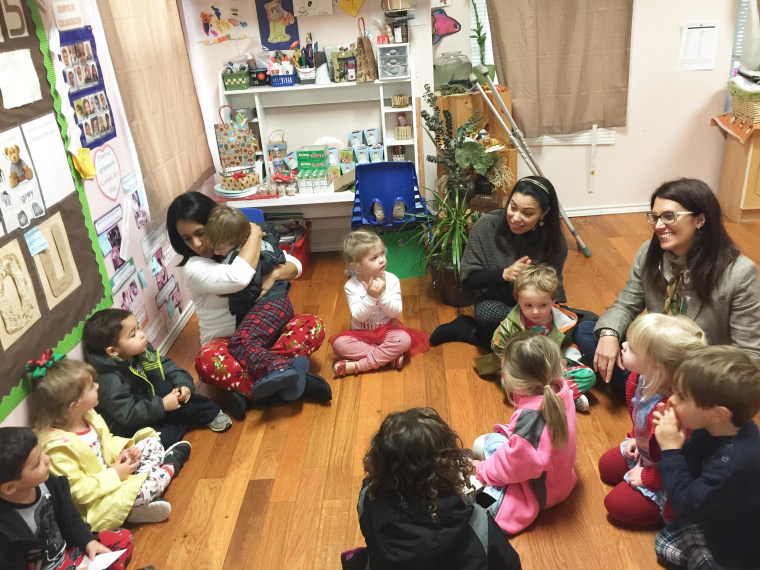 Lifestyle changes were not the most difficult sacrifice, she said. "It's more about the time you take from your family to give to the business," Rodriguez said.
But sacrifices paid off. Rodriguez paid her father back. Her school soon had a waiting list. One school grew into three with total net operating budgets of more than $2 million, 260 students and 58 employees, and the business recently changed its name to Austin Eco Bilingual School in a partnership with Argentinians which will lead to the opening of another school in the Houston area.
Rodriguez says she could not have achieved success without the benefit of the knowledge she gained from business classes she took at the Austin Hispanic Chamber, courses on building a business plan, managing a payroll, creating a website and the other nuts and bolts of launching a business.
"It's not easy," she said she would tell other would-be entrepreneurs. "But don't lose faith. Do your best and believe in your dream. It takes time."
Ustariz would agree about having to put in the time.
"It took us years to be where we're at now," he says of himself and his wife Delmy, recipients of the 2014 Hispanic Business of the Year award given by the Hispanic chamber. Actually, 34 years and counting.
At 16, German was bussing tables and cleaning the lobby at a McDonald's restaurant in his native Los Angeles. Today he and Delmy, who also got her start in the cleaning crew, own and operate four McDonald's franchises in the Austin area generating an estimated $13 million in revenues and employing 210 people.
The couple married in 1988, when German was a supervisor for McDonald's and Delmy was in the cleaning crew. Given the opportunity 10 years later to become an owner-operator, the couple moved their family to Dallas. It proved to be their biggest challenge and their biggest sacrifice.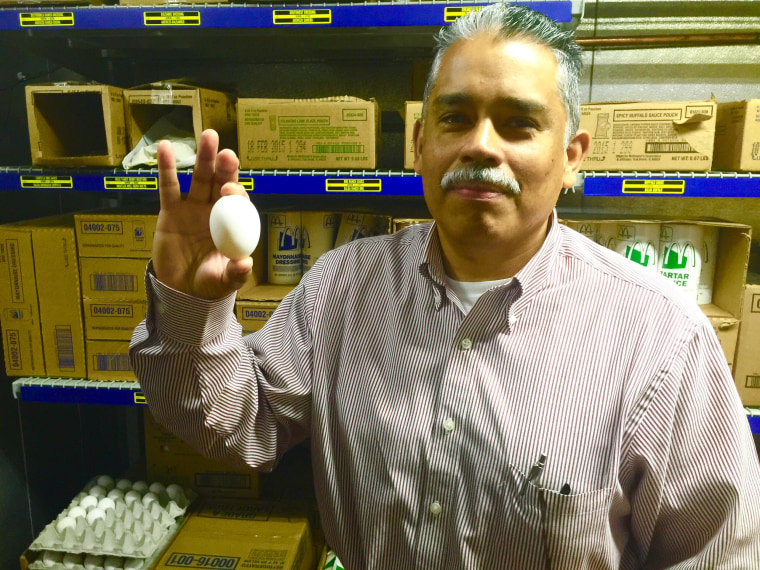 "We didn't know anybody" in Dallas, German, 50, told NBC in an interview during the bustling early lunch hour at one of his Austin restaurants, a recently remodeled 6,000-square-foot structure. "We were having to start from scratch building the foundation to the business. The hardest part is just finding the right people you're going to be able to trust your business with."
Everything he knows about business he credits to McDonald's, from their training to the opportunities they offer to budding entrepreneurs.
In 2000 the couple was approached again with an opportunity to buy three stores in Austin. They seized it, and in 2010 they purchased their fourth franchise.
Follow NBC News Latino on Facebook and Twitter
Ustariz can't help but notice as the Hispanic demographic profile has exploded in Austin. When his family moved here, the Hispanic share of the population was under 20 percent. "There's a lot of spending power there, and I think businesses understand that and realize that," he said.
His restaurants are located in areas with strong Hispanic populations. "As a Hispanic business owner I need to know that's my customer base and I need to understand that's my employee base," he said.
On the morning he sat down with NBC News, he conducted what is called a "travel pass" in the business, a brisk walk around the perimeter of the building to pick up trash. "What I preach to my folks is what they see me do," he. He and Delmy believe that taking of their employees and treating them with respect will pay back rewards for the business.
The restaurant business is the people business. Success doesn't happen overnight, Ustariz said, adding, "Ultimately, employees make us successful."
Though the Hispanic chamber study projects an explosion in the number of workers at Hispanic-owned business, it also notes that Hispanic businesses in the region are relatively small in size, with nearly 90 percent employing between one and five workers.
What's holding back Hispanic business owners is no different than business owners as a whole, Gutierrez, the retired media executive and former Hispanic chamber board chairman, said. "They may not have a sense of what it takes to grow and invest in your business. They may not have access to resources or the capital," Gutierrez said. "We believe we can help them close the gap with the right kind of resources."
Still, the overall takeaway from the study, Gutierrez said, is rosy. "Hispanics are becoming good entrepreneurs," he said. "They're finding a niche in the marketplace."