Carlos Añez, 34, says he was upset when his stepfather, a Citgo executive, was called for a last-minute meeting in Venezuela the weekend before Thanksgiving 2017. His stepfather, Jorge Toledo, vice president of supply and marketing at the time, would miss his granddaughter's fourth birthday and possibly Thanksgiving if the meeting ran late, as they usually did.
Citgo, based in Houston, is the U.S. subsidiary of the Venezuelan state-owned oil giant Petroleos de Venezuela, or PDVSA. For some of the executives, it was not unusual to travel to Caracas for meetings.
"What was strange was that when he arrived at the airport, all the Venezuelan American vice presidents were there. The others were excluded," Añez recounted. "He called my mom and told her this is unusual."
Once in the conference room at the PDVSA headquarters in Caracas, armed and masked security agents arrested the men — five American citizens and one U.S. resident.
The families of the executives, with deep roots in Texas and Louisiana, were perplexed when later that day, Venezuela's chief prosecutor, Tarek William Saab, announced at a news conference that the executives had been detained on charges stemming from a deal to refinance Citgo's debt.
The families vigorously reject the accusations and insist their loved ones are innocent.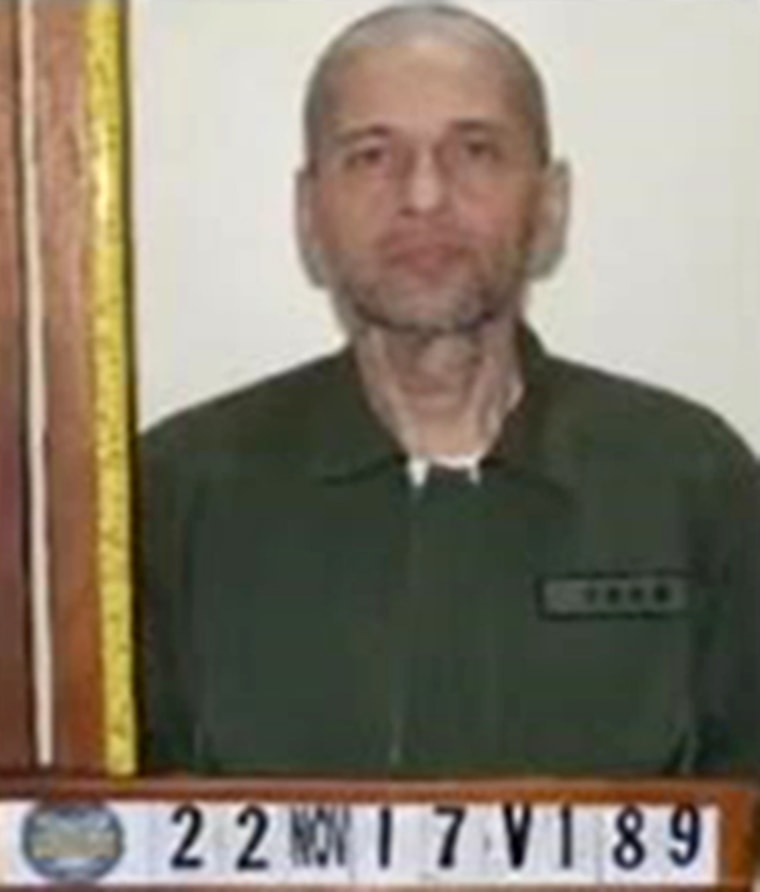 Since then, the men have been held in the basement of Venezuela's military counterintelligence agency and relatives have described their conditions as human rights violations. At one point 60 people shared a space meant for 22. The lights are kept on 24 hours a day, and they are allowed outdoors for 20 minutes every six to eight weeks.
Until the families were allowed to send food almost a year later, the men's diet consisted of rice and pasta, causing Toledo to lose 50 pounds. Now at 125 pounds, he has chronic bronchitis, pre-diabetes and hypertension that have gone untreated. Phone calls are brief and sporadic. Añez said his stepfather and the other detainees have not called home since March.
At home, times are tough. Citgo cut the executives' salaries after six months. Añez's mother, who takes care of her mother-in-law full time, is now selling her house because she does not have an income.
The deal that never happened
Citgo is Venezuela's largest foreign asset and the eighth-largest refiner in the U.S. Saab, Venezuela's attorney general, accused the six Citgo executives of signing off on a deal to refinance the company's debt with terms unfavorable to Venezuela, and offering Citgo as collateral. The alleged agreement was with the investment fund Apollo Global Management and Dubai-based Frontier, a firm that was working to source deals for Apollo.
Documents viewed by NBC News dating to February 2017 show refinancing negotiations were approved by PDVSA's board.
But a deal was never signed. A source close to the negotiations said Apollo began looking into refinancing around July 2017. But by early October, the company decided to not pursue any action with Citgo.
Saab alleged that the Swiss-based firm Mangore Sarl acted as an intermediary in the deal and said there was a "presumed" link between the firm and the Citgo executives.
A Mangore Sarl company source said, "We worked on a proposal with Citgo's adviser and no deal was reached."
About seven weeks after Apollo declined a deal, the executives were arrested. President Nicolás Maduro called them "corrupt thieving traitors" and said they should go to the worst prison.
The detained include former Citgo President Jose Pereira and five former company vice presidents: Jorge Toledo, Tomeu Vadell, Gustavo Cardenas, Jose Luis Zambrano, and Alirio Zambrano.
After the detentions Maduro appointed Asdrubal Chavez, a former oil minister and cousin of President Hugo Chavez, who died in 2013, as president of Citgo.
The arrests were part of a crackdown at PDVSA that led to the imprisonment of dozens of executives, including a former PDVSA president, Nelson Martinez, who had summoned the six executives to the Caracas meeting. He later died in custody.
After more than a year-and-a-half in detention, the six Americans finally had a preliminary hearing. The judge ordered they stand for trial, after they declared their innocence. No date was set.
It was a blow to the families who were hoping for their release. The families feel they have been forgotten as Venezuela has spiraled further into political and economic turmoil.
In February, Venezuela's National Assembly under opposition leader Juan Guaidó — who the U.S. and about 50 other governments have recognized as Venezuela's legitimate leader following his unsuccessful attempt to wrest control from Maduro — named a new board to run Citgo in a move to protect the country's assets that Guaidó says will be crucial for a future economic recovery after Maduro leaves office. Maduro has accused the opposition of trying to "steal" Citgo. Handling the situation with the detainees has become a delicate balance for Citgo's new board.
Complicating the situation, Citgo recently received a subpoena from the U.S. Justice Department as part of an investigation into bribery in PDVSA. Twenty-one people have been charged, and 16 have pleaded guilty. One of them, a Venezuelan-American businessman from Miami, admitted bribing a senior Citgo executive. Citgo is conducting its own independent investigation with outside counsel.
The families' despair
Some of the families say they are concerned that Citgo and the State Department may not be doing enough to secure the release of the executives.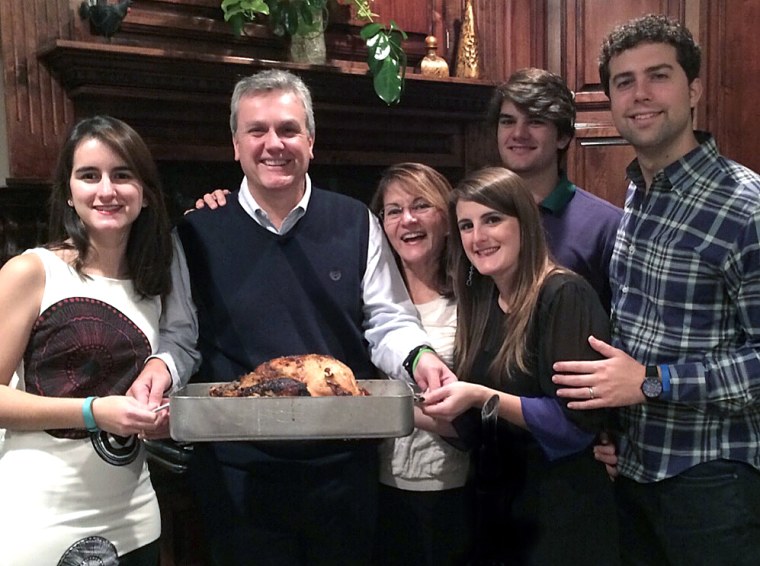 Diplomatic relations between the U.S and Venezuela have been torn apart under the Trump administration, and the U.S. embassy in Caracas has temporarily closed.
A State Department spokesperson said it is gravely concerned about the welfare and safety of these and other U.S. prisoners in Venezuela and are closely monitoring the cases.
The spokesperson said the agency is working through third countries to continue efforts to ensure these individuals' welfare while they remain in prison. The designation of the Swiss as Protecting Power has not been finalized, but Switzerland, as a neutral country, would be able to represent U.S. interests in Venezuela and help de-escalate tensions between the two countries.
For the family of Tomeu Vadell, vice president of refining operations at the time, the past year and half have been rough.
Vadell, who is 6'1", lost 60 pounds while in custody. The family began sending food about a year after he was detained, but he has regained only 12 pounds. They are afraid he might be sick.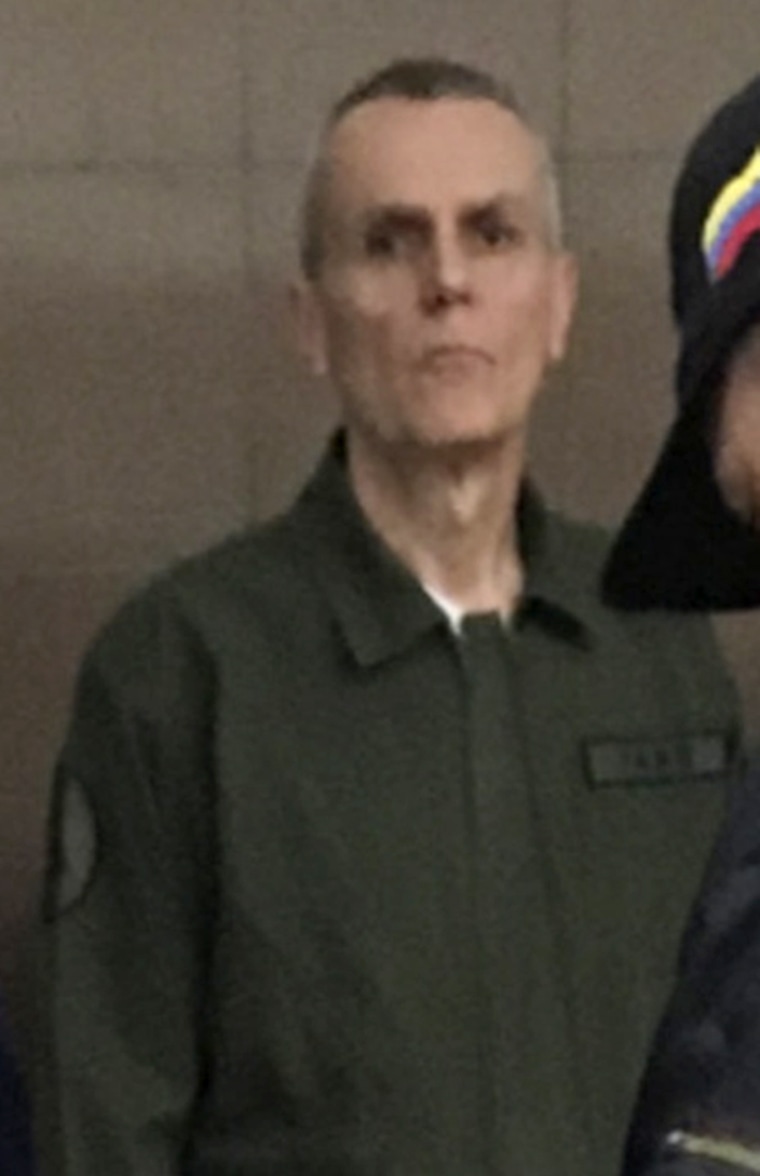 Vadell's wife, Dennysse, has traveled twice to Caracas to see him. The first time, she did not recognize her husband until he waved and said, "Hey Dennysse, I'm here." All the men had their heads shaven and appeared gaunt.
Vadell's daughter, Cristina, 27, said: "My dad went to work and never came home. Citgo's lack of support in bringing him home has been very disappointing, especially after we have seen him work so hard for over 35 years."
She said it has now been over 570 days since her father's kidnapping. "More needs to be done."
For the Cardenas, the incarceration has brought particularly trying times. Gustavo Cardenas, who was vice president for shareholder relations, has an 18-year-old child, Sergio, with special needs.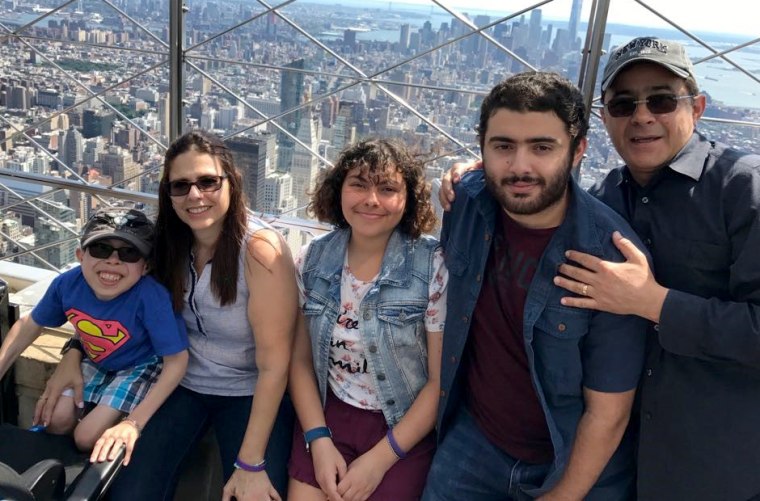 Sergio has had frequent panic attacks that has led to convulsions. He and his mother, Maria Elena, visited Gustavo in prison a year ago at the recommendation of Sergio's psychiatrist.
"He does not understand why his father is in prison. He knows he's innocent," Maria Elena said.
Sergio needs heart surgery and his doctors cannot guarantee he will come out of it alive. His biggest fear is not seeing his father before dying, so he continues to postpone the surgery each month hoping his father will be released.
He has recorded multiple videos pleading for President Donald Trump to interfere and have his father released.
Maria Elena says she is about to lose her house. She can only work part time because she doesn't have anyone to care for Sergio and doesn't make enough to cover the bills. The family has resorted to taking food donations from churches after Maria Elena was rejected for the federal food-stamp program.
"As days go by, it becomes more difficult," she said of her husband's absence. "I've had to swallow my tears because I don't want my son to suffer more."
FOLLOW NBC LATINO ON FACEBOOK, TWITTER AND INSTAGRAM.