Good morning, NBC News readers.
Russian spies are at it again, the queen gives her reluctant blessing to Harry and Meghan's plan, and LSU caps a stunning season with a win over Clemson to capture the national title.
Here's what we're watching this Tuesday morning.
---
Russian spies hacked Ukrainian energy company at heart of impeachment trial
The Ukrainian natural gas company that prompted President Donald Trump to seek investigations from Ukraine's president over its hiring of former Vice President Joe Biden's son was hacked by Russian spies, security experts said in a report released Monday.
The Main Intelligence Directorate of the General Staff of the Russian Army, or GRU, "launched a phishing campaign targeting Burisma Holdings" as early as November, according to the cybersecurity firm Area 1 Security.
"The Russians were trying to steal user names," and "from that perspective they were successful," Area 1 co-founder Oren Falkowitz, a former employee of the National Security Agency and U.S. Cyber Command, said Monday night. "What they intend to do from there is unknown," he said.
Meantime, House Speaker Nancy Pelosi accused Trump of a cover-up on Monday after he lashed out at Democrats in tweets calling his impending Senate impeachment trial a "witch-hunt."
Pelosi said she is preparing for the House to transmit the articles of impeachment, which would allow the Senate trial to begin in the next few weeks.
---
It's do-or-die time: Bernie Sanders steps up attacks ahead of Iowa caucuses
Sen. Bernie Sanders has stepped up an undeclared war on his top rivals for the Democratic presidential nomination — a potentially risky strategy.
Sanders and his supporters are tangling with former Vice President Joe Biden over foreign policy, trade and race. And with Sen. Elizabeth Warren, D-Mass., over policy purity, elitism and whether he said a woman can't win the presidency.
The skirmishes may rile up his own base — but at the expense of alienating other Democrats, NBC News' Jonathan Allen and Lauren Egan write in an analysis.
But the Democratic field of candidates is thinning. Sen. Cory Booker, D-N.J, was the latest candidate to drop out of the Democratic presidential race on Monday.
The former Newark mayor, Rhodes scholar and Yale Law graduate had the résumé and ideas, but that wasn't enough to win the presidential nomination.
Some of the other candidates still standing will meet in the seventh Democratic presidential debate in Des Moines, Iowa. Here's everything you need to know about tonight's contest.
---
Despite regret, queen agrees to let Harry and Meghan become more independent
Queen Elizabeth II gave a reluctant blessing Monday to Prince Harry and Meghan's decision to "live a more independent life" in both Canada and the U.K., but said she "would have preferred" that they remain "full-time working Members of the Royal Family."
"My family and I are entirely supportive of Harry and Meghan's desire to create a new life as a young family," the queen said in a statement.
---
Can Japan's 'Recovery Olympics' heal Fukushima's nuclear scars?
Nine years after "Fukushima" became synonymous with nuclear disaster, the area will help kick off the 2020 Summer Olympics in Tokyo by hosting the opening ceremony's torch relay near its devastated power plant.
But this symbol of rebirth — part of a planned renaissance for a region ravaged by the strongest earthquake in Japan's history and deadly tsunami that engulfed entire communities — raises questions about whether nearly a decade is enough time to recover and make the area safe.
---
LSU smothers Clemson, 42-25, to seize college football's national championship
LSU and its Heisman Trophy-winning quarterback, Joe Burrow, comfortably beat defending champions Clemson, 42-25, on Monday night to win the College Football Playoff national championship.
No. 1 LSU's victory was no small feat and capped off one of the more remarkable transformations in the sport's recent history.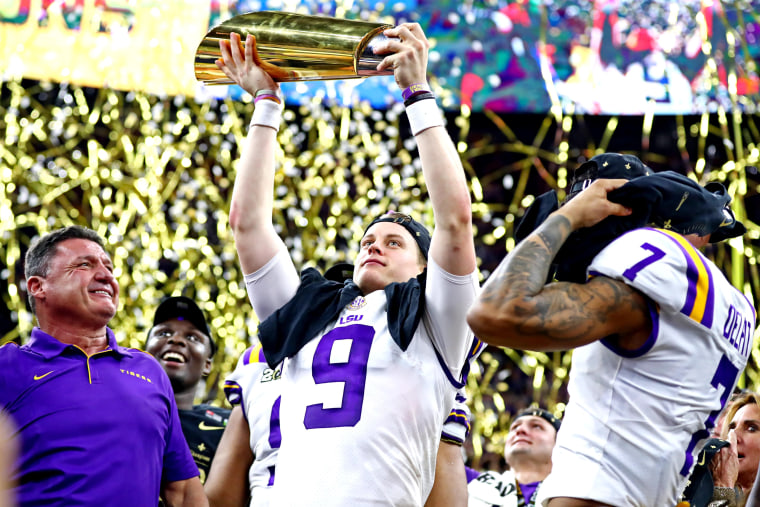 ---
Want to receive the Morning Rundown in your inbox? Sign up here.
---
Plus
---
THINK about it
One pope, two popes, hot pope, new pope: TV's papal obsession continues on HBO, Ani Bundel writes in an opinion piece.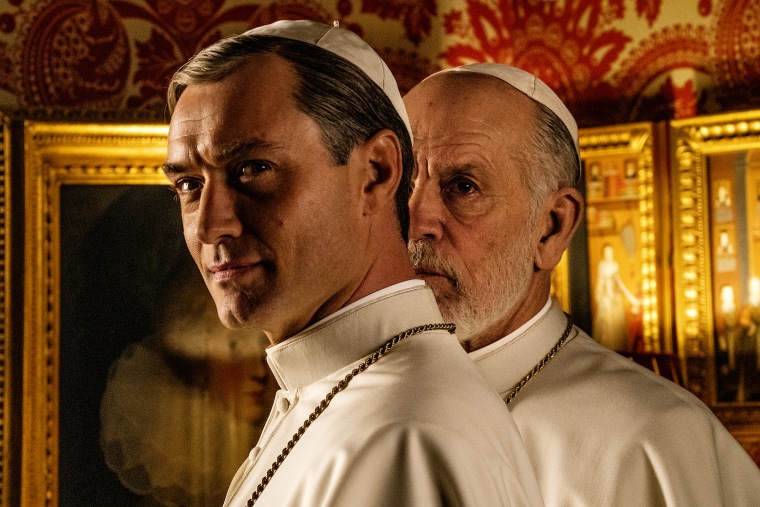 ---
Live BETTER
Too much stuff? Here are seven affordable closet organizers that will transform your space, according to a pro.
---
One fun thing
The race for Oscar glory just kicked into high gear.
"The Irishman," "Joker," "Once Upon a Time ... in Hollywood" and "1917" dominated the list of nominees for the 72nd Academy Awards announced early Monday, with each scoring best picture nods.
But as always, some of the major headlines revolve around the movies and stars left out of the running.
Here's a look at our key takeaways.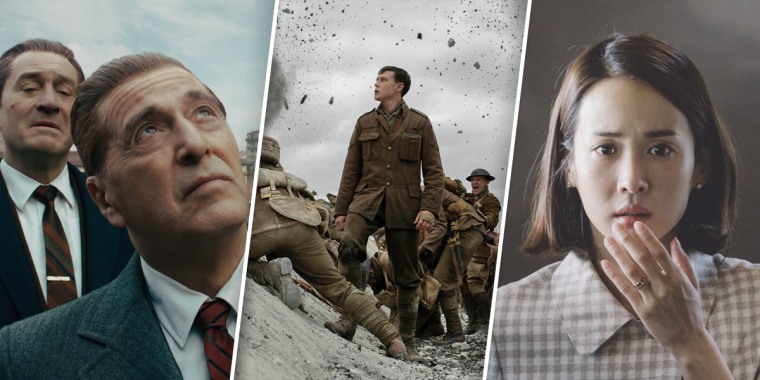 ---
Thanks for reading the Morning Rundown.
If you have any comments — likes, dislikes — drop me an email at: petra@nbcuni.com
If you'd like to receive this newsletter in your inbox Monday to Friday, please sign up here.
Thanks, Petra