The end of Roe v. Wade has upended the lives of Black abortion providers across the country, with many medical and administrative professionals contemplating leaving the field for fear of prosecution. 
Black-women led clinics, grassroots organizations and advocacy groups have long filled gaps in health care coverage and the social safety net, especially in regions where abortion access is limited and Black and Latino people make up a majority of patients. But with trigger laws set to ban or restrict abortion, and legislation targeting doctors who perform the procedure, many Black abortion providers are unsure of their futures. Some are shifting their focus to other forms of reproductive care.  
"Very frequently, folks ask, 'If abortion is illegal will you comply?' And the answer is 'Yes, I will comply,'" Dr. Sanithia Williams said, a Black woman abortion provider at the Alabama Women's Wellness Center in Huntsville. "I don't agree with it and I don't want to, but I don't take for granted that I'm still a Black woman in Alabama. If the state is going to go after someone, I don't hesitate to think that it will be somebody like me."
After providing abortion services in California, Missouri and Mississippi, Williams settled in Alabama in 2019. Now, she may have to put her days as one of very few Black women abortion providers in the country behind her, she said. 
"It feels like, to me, that I won't be able to offer abortion anymore because I live in Alabama, and it will no longer be legal. So do I stay or do I go?" she said.
There's no reliable data on the demographics of abortion providers, but doctors like Williams say there are very few Black providers in the country. Abortion providers and reproductive justice advocates say they have been bracing for a Roe reversal for years, planning how to meet people's needs in the absence of constitutional protection.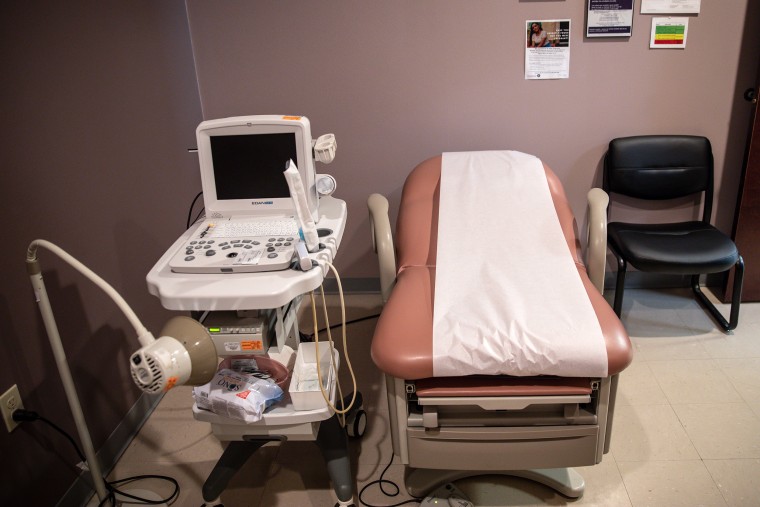 Experts have long pointed out the disproportionate impact the loss of abortion rights and access will have on Black and Latino people in the South, who seek abortion care at higher rates, with less access to family planning services, resulting in poor health, education and economic outcomes, according to researchers, experts in family planning and advocates for reproductive justice.
With that, Marva Sadler, the director of clinical services for Whole Woman's Health, one of Texas' few abortion clinics, said she dreaded delivering news of the ban to staff at the clinic's four branches on Friday. 
"I had to make those very difficult calls to each of our Texas clinics to ask them to … stop seeing patients immediately," Sadler said, adding that the offices can provide service to up to 30 patients a day.
On Tuesday, however, some clinics in the state were able to temporarily resume providing abortion care when a judge in Harris County issued a restraining order that blocks an abortion ban in Texas that predated Roe. The reprieve will only last until Texas' trigger law, which outlaws abortion almost entirely, goes into affect 30 days after the Roe decision.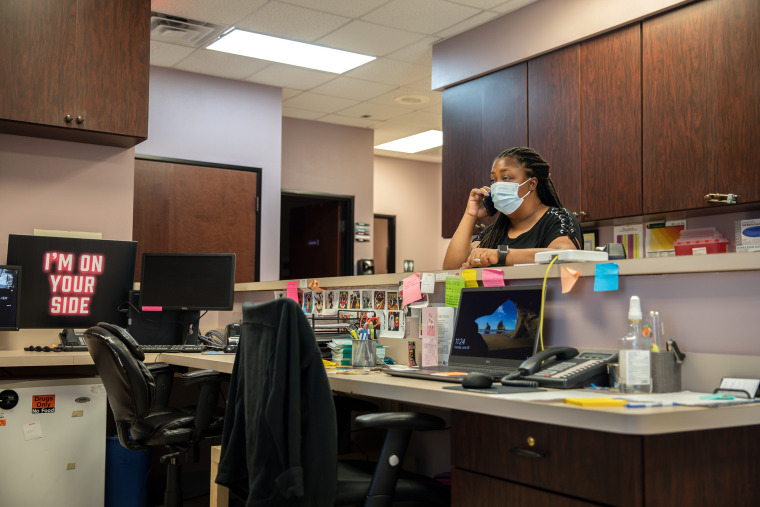 Sadler said even though she has been bracing for the ban after an early draft opinion leaked in May, she hasn't had a moment to make plans for her own future and is unsure whether she'll remain in Texas. 
"I'm still trying to figure out what's next for patients who we had to turn away. I hope to stay, I don't have immediate plans to leave but I do have a career and I have to take care of my family. So I don't know what happens next," Sadler said, noting that she wants to work to get patients to Whole Women's Health clinics in other states to receive care. "No longer am I able to make sure I'm providing the perfect space right here at home, now I have to shift my focus on how to get these women to where they need to be."
Sadler said prior to Tuesday's restraining order that she directed the clinics to halt abortion services immediately for fear of punitive repercussions. "We're not talking about fines. We're talking about two to five years in prison for people who perform and/or help a woman perform abortion," Sadler lamented. "To protect our patients and our staff, we had to cease operations immediately."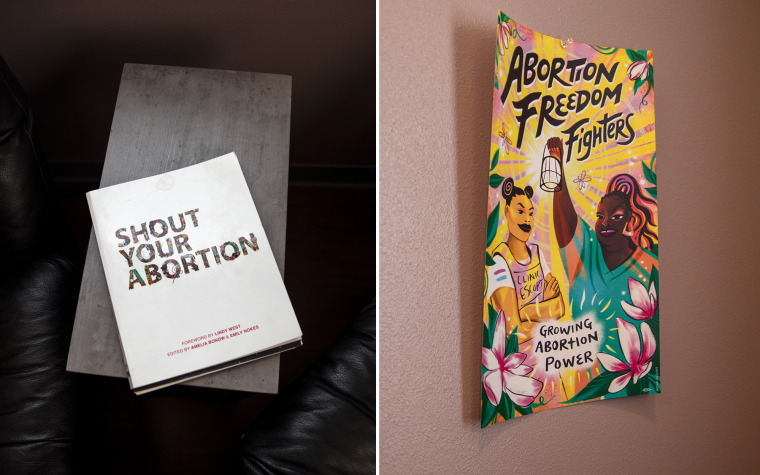 Abortion providers in the South aren't the only ones preparing for a post-Roe world. Dr. Katherine Brown, who is based in San Francisco, said that patients have started coming from farther and farther away as abortion rights became imperiled. She said she hopes she and her fellow providers are able to meet the needs of these patients, and anticipates that many won't have the resources to travel far for care. 
Abortion rights are protected in California, but Brown said she worries for providers in states with bans or severe restrictions. 
"I understand that people are really stuck," said Brown, who works with both the Women's Options Center and the University of California, San Francisco's Center for Pregnancy Options. "Just as patients who are people of color are more likely to be prosecuted or their pregnancies more likely to be criminalized, a lot of us worry that abortion providers of color are also more likely to be criminalized as well," she added. 
As a doctor and researcher, Brown has studied the importance of Black abortion providers. In a series of interviews with 23 Black women who have had abortions, Brown explored their experience and desires for abortion care. One woman highlighted the support of a Black doctor.
"She helped me through this decision," the unidentified woman said of her  doctor. "She sat with me. She listened to me. I cried, she held, I mean, she physically held me. She never inserted her opinion. Even though I wouldn't have minded if she did, she didn't. She just listened and listened. I think they should clone her."
The impact of Black providers isn't lost on Williams in Alabama. Williams said she became an abortion provider and studied "birth work" to serve Black people and noted that, during medical school, a lot of Black people and people of color were largely being serviced by white men. "I've come to realize that there is something powerful about having a provider who looks like you," she said. 
Although the Huntsville center handles patients from "all walks of life," Williams said a majority are Black or Latino. She said she and her fellow providers perform procedures three days a week and are often met by protesters outside the clinic. Now, the protesters have cause for celebration as the center will no longer offer abortion services. 
As for Williams, when asked whether she will begin traveling again to provide abortion care, she said the answer is not simple. 
"I've done travel work before. But my husband's family is from Alabama, our child is here. Travel work is not easy work." she said. "In the same way it's unrealistic to expect that all of those people will get their health care elsewhere, it's also unrealistic to think that all the abortion providers in the country are going to start doing travel work. Travel work is not the answer necessarily, and it's not easy. It's hard. And I'd be giving up time with my community. So it's not a black-and-white issue."