This story was prepared in partnership with The Virginian-Pilot.
A Navy SEAL student who died two weeks ago was the fifth trainee in four months to lose consciousness during a pool exercise at the SEAL basic training program in California, a dramatic increase in pool blackout reports compared to recent years, according to Navy injury data obtained by NBC News and The Virginian-Pilot.
There have been as many pool blackouts documented so far this year as were reported over the past 10 years combined at the notoriously grueling training course in Coronado, according to the injury data.
The surge in reports of SEAL candidates passing out during pool drills – punctuated on May 6 by the death of 21-year-old Seaman James Derek Lovelace – has raised questions about how closely instructors are following safety protocols and whether the training has become more dangerous in recent years.
You can reach Ken Dilanian at ken.dilanian@nbcuni.com
An instructor involved in the exercise on the day Lovelace died has been temporarily removed from training duty, pending an investigation.
The Navy, though, says there hasn't actually been an increase in pool blackouts at Basic Underwater Demolition/SEALs training, known commonly as BUD/S. Navy officials also maintain that safety standards have not wavered.
Related: Navy SEAL Trainee Dies After Passing Out In Training Pool
The injury data shows an uptick only because the command that oversees SEAL training has recently mandated more accurate reporting of pool injuries following the blackout deaths of two SEALs at a Virginia Beach training pool last year, said Lt. Trevor Davids, a spokesman for the Special Warfare Training Center.
Read the Pilot's version of this story.
Previously, Davids acknowledged, the training center had not always reported to the Naval Safety Center in Norfolk each time a trainee lost consciousness, as required beginning more than 25 years ago following another fatality in a Navy training pool. The safety center tracks all Navy training injuries to identify trends and make recommendations to improve safety.
"What you're seeing in the data is more rigorous documentation," Davids said, suggesting that five students losing consciousness in four months wasn't unusual at BUD/S. "The instructors have been told we want more fidelity in the reporting."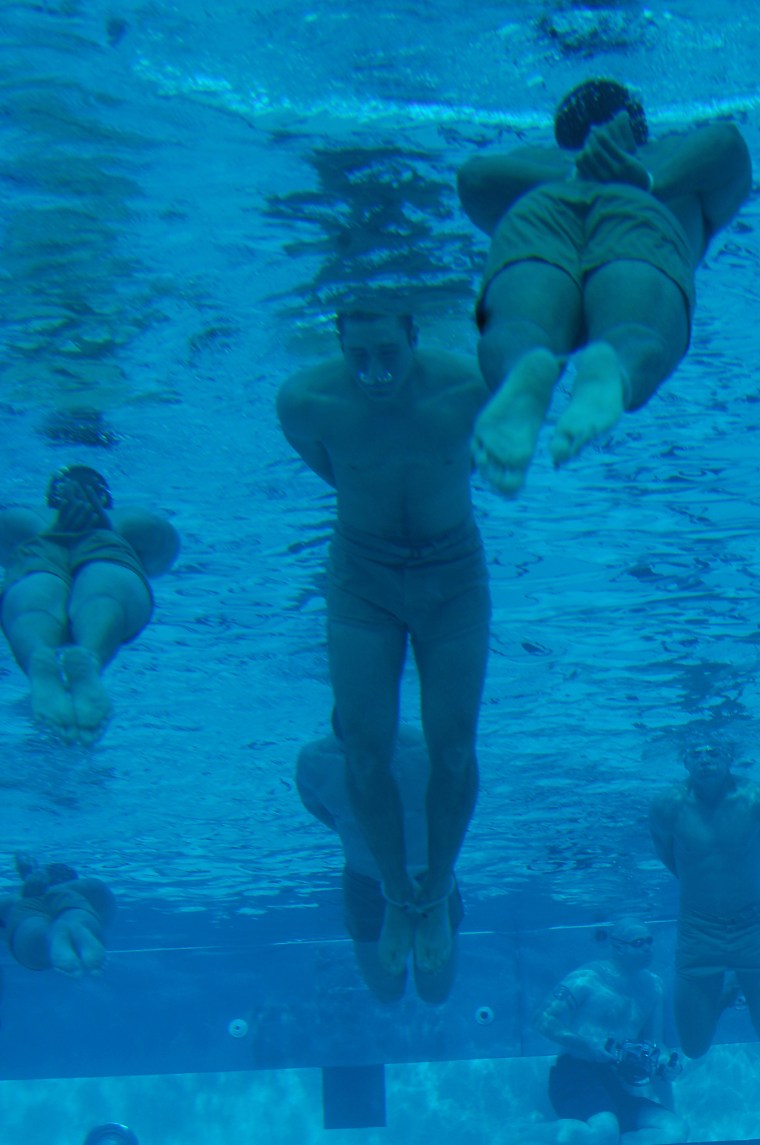 Despite "the gap in our reporting processes," Davids said the SEAL training command has always tracked pool blackouts internally and studies the information in-house to maximize safety. The command declined to provide that data, however, making it difficult to test claims by former SEALs and instructors who say SEAL training has gotten more difficult – and punishing – in recent years.
What is clear, however, is that the advertised rate of graduation from SEALs training has declined in the post 9/11 period.
In 1999, about one out of every three BUD/S students became SEALs, according to Navy recruiting materials from the time. Today, only one in five make it through the course, the Navy says. That means more trainees are failing in a program that has consistently produced between 200 to 250 SEALs a year, even as larger numbers of sailors attempt the course.
Reported BUD/S Training Injuries Since 2006
Lovelace died during the first week of the six-month training course following a swimming exercise known as "introduction to combat swimmer." In it, students practice survival swimming techniques, such as removing uniforms, dive masks and boots while treading water, Davids said. Instructors are in the water coaching the students during the drill, he said.
Numerous sources with knowledge of the training have told NBC News that other SEAL students witnessed an instructor holding Lovelace in the water before he passed out. All of these sources – including parents of SEAL trainees who witnessed the training incidents – have asked for anonymity, saying they must protect the identities of Navy personnel who fear retaliation.
Related: Three Deaths Raise Questions About Navy SEAL Training Program
Davids declined to comment on the Lovelace matter, citing ongoing investigations by his command and the Naval Criminal Investigative Service. The Navy wouldn't say if it was looking at previous blackout incidents as part of its investigations into Lovelace's death. The preliminary findings of an autopsy by the San Diego County Medical Examiner's office indicate Lovelace drowned, though the investigation of cause of death is ongoing.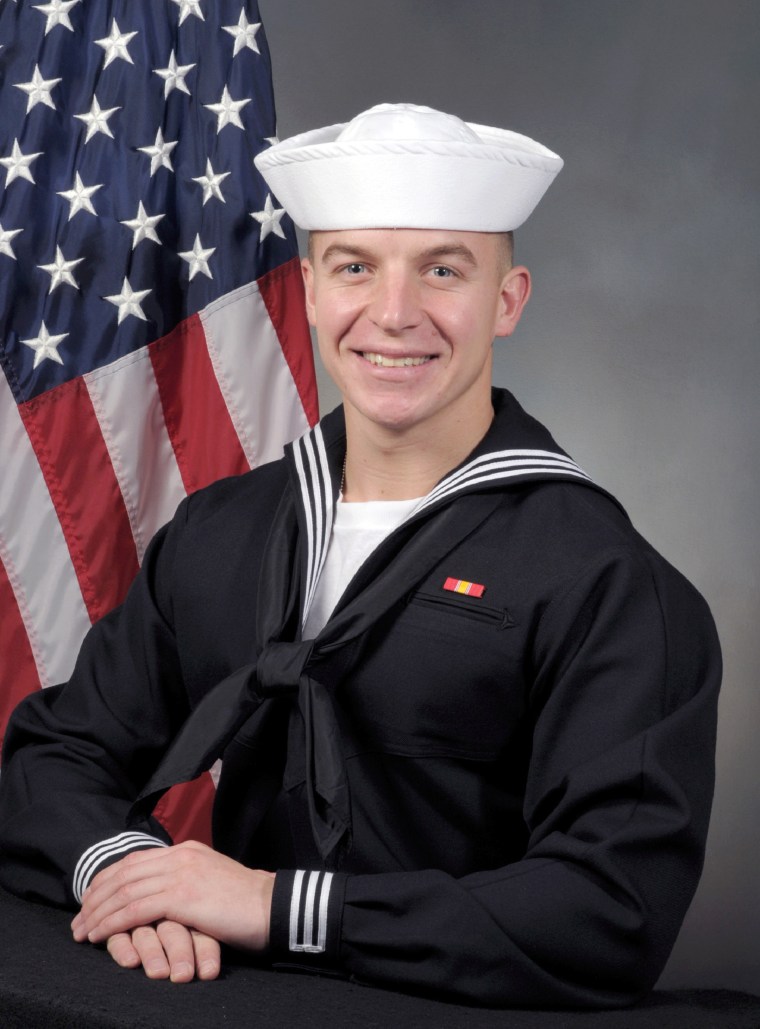 Former SEALs say pool blackouts have long been commonplace in training.
"Shallow water blackouts are a regular thing," said Eric Davis, a former SEAL instructor. "If you are seeing an increase, it could be that there's more patriotism, there's more drive to be a SEAL – it could be a reflection of guys trying harder."
Davis said the course is designed to produce the sort of people who can operate in remote and dangerous areas, and so the training has to be particularly difficult. To outsiders, he said, some of it might resemble hazing. For example, he said, instructors routinely spray hoses into trainees' noses and mouths so they can't breathe. That simulates an experience they might have underwater, Davis said.
Though incomplete, the BUD/S injury data obtained by NBC News and The Virginian-Pilot offers insights into just how punishing the SEAL training course can be for those seeking to join one of military's most elite units.
Related: Sources Challenge Navy Version of SEAL Trainee Death
About 350 BUD/S training injuries have been reported to the Naval Safety Center since 2006, according to the data. The figure wouldn't include any SEAL candidates who kept injuries secret in order to complete the program, a common practice among determined students, according to former SEALs. It also doesn't include injuries that have gone unreported by instructors or course safety personnel.
"If you are seeing an increase, it could be that there's more patriotism, [more] drive to be a SEAL."
In the past 12 months, at least 10 students have suffered heat strokes, according to the data. Two others have suffered blown ear drums during pool exercises. In March, two students were injured when their boat flipped over in the surf, forcing them to drop out of the program. Two days later, a student was hurt during an iconic BUD/S exercise in which teams of trainees are required to perform exercises carrying 200-pound logs. The log was lowered onto the student's head, forcing him to seek medical care and quit the training program.
The 10-year data includes several reports of students suffering decompression sickness and even more serious injuries during underwater diving training. And numerous students have been diagnosed with swimming-induced pulmonary edema, a lung condition caused by frequent immersion in cold water that can lead to shortness of breath and bloody coughs.
But before the rash of incidents this year, BUD/S safety observers hadn't reported a single pool blackout to the safety center since 2010.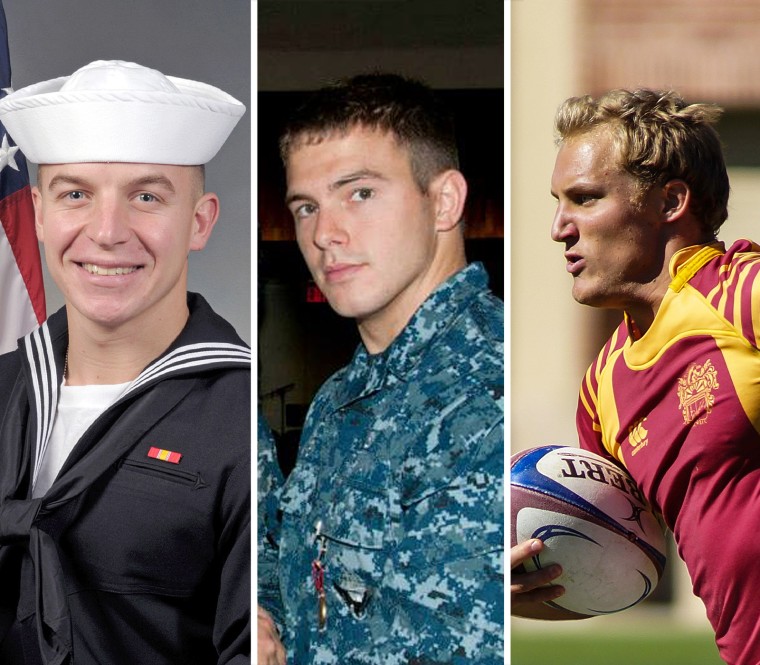 Six weeks before Lovelace died, two SEAL students passed out on back-to-back days during pool drills, according to the injury data. A 24-year-old enlisted seaman "went unconscious during a pool evolution" on March 24. The next day, a 25-year-old lieutenant junior grade "lost consciousness while participating in the Combat Swimmer evolution," according to the injury data.
Two weeks earlier, on March 11, a 20-year-old seaman apprentice "passed out during a swim evolution." And on Jan. 14, a 24-year-old lieutenant junior grade "lost consciousness while knot tying," a training exercise in which SEAL candidates must tie a series of knots at the bottom of a pool while holding their breath. A witness to that incident told The Pilot the student had to be revived on the pool deck.
"These are guys who are pushing themselves to the limit trying to become SEALs."
In each case, the student required medical care, but none of the blackouts resulted in lost work days, according to the data. In some cases, said Davids, the training center spokesman, it's possible a student hadn't totally lost consciousness but was close and needed to be pulled from the drill.
"These are guys who are pushing themselves to the limit trying to become SEALs," Davids said. "They're that driven."
Senior SEAL commanders are committed to ensuring BUD/S is safe, Davids said. He cited the number of sons, brothers and nephews of current and former SEALs who enter the training every year – more than 50 in the last two years alone, he said.
"It's personal for these guys," Davids said.
The debate over BUD/S safety isn't new. In 1991, prompted by a pool training death at another Navy command, the U.S. General Accounting Office conducted an investigation that found the SEAL training course included "some exercises that may involve unacceptable risks." SEAL trainees were being waterboarded, the report said, even though the Navy had specifically banned the practice.
The GAO, which has since been renamed the Government Accountability Office, also cited the pool competency drill, an infamous BUD/S diving exercise in which instructors impose problems on students by pulling off their masks or tying their air hoses in knots to test a candidate's ability to react under pressure.
Eight students had blacked out in under a year during that drill, but none of the incidents had been reported as required, raising concerns the training might be unnecessarily dangerous, according to the GAO report. As a result of that investigation 25 years ago, the Navy agreed to review BUD/S training guidelines, add additional safety observers – and to do a better job of reporting underwater blackout injuries to the Naval Safety Center.
Pool competency remains part of the training curriculum at BUD/S.
Despite the inherent dangers of the course, SEAL officials say BUD/S training deaths are rare. Lovelace was the first trainee to die during training in at least a decade, and perhaps only the fifth in the program's history, according to a search of archived news accounts. The two most recent training deaths, in 1998 and 2001, came after a student passed out during a swimming exercise.
If Lovelace's death raises questions about training safety, the recent deaths of two other sailors hours or days after they washed out of the program puts a spotlight on the perceived lack of attention paid to those who drop out of the course after having undergone crushing physical and mental endurance tests.
Daniel DelBianco, 24, jumped off a San Diego hotel in April, hours after dropping out. Months earlier, in November, 24-year-old Petty Officer 2nd Class Caplen Weare died in a car accident a few days after washing out of the SEAL training course. He'd been drinking heavily and wasn't wearing a seat belt.
When Kevin Hehmeyer was forced to leave BUD/S in 2010, he was hypothermic. He'd been diagnosed with swimming-induced pulmonary edema. He'd badly injured his spine. And he was suffering from "utter hopelessness" after failing to achieve his dream of becoming a SEAL, he said. Bereft of support, he said, he contemplated killing himself.
"You feel like you let everyone down," he told NBC News' Cynthia McFadden. "Thoughts of suicide started creeping in my mind."
Hehmeyer shared his story in a Facebook post a day after reading about DelBianco's death earlier this month, revealing details he'd never told anyone: "I can honestly say if it wasn't for my wife and the rest of my family, I would be dead right now." he wrote. He believes he suffered from post-traumatic stress disorder.
The Naval Safety Center data doesn't track PTSD or other mental health injuries, but Davis and other former SEALs say they wouldn't be surprised if BUD/S caused the condition in some students.
Capt. Jay Hennessey, commanding officer of the Naval Special Warfare Center, said in a statement the SEAL community has a long history of ensuring the training is safe and helping sailors transition after dropping out.
"Despite a successful track record, any loss of life drives us to ensure we are doing everything possible to make training safe and effective," Hennessey said.
"They wouldn't stop, not until someone was injured."
There's a fine line between appropriately challenging and unnecessarily dangerous, says Rorke Denver, who wrote a 2013 book, "Damn Few," that delved into his time as a BUD/S instructor a decade ago.
SEALs training has gotten tougher in the post 9/11 era, he wrote: "Without our even realizing it, the toughness was escalating." He cited the famous drill in which trainees exercise with logs as an example.
"It's a brutally punishing event. We would lunge with logs at a chest carry, standing in one spot. One of the first times I came to an event, my instructors were lunging the students with these logs all the way around the obstacle course — they wouldn't admit it but basically they were going to keep it going until someone or something broke. They wouldn't stop, not until someone was injured."
Denver noticed some instructors had begun going too far during his time teaching at the course: "I could see there were a few instructors who had drifted off the reservation on how hard to be pushing students."
In the end, however, he concluded the training was still safe enough.
"The instructors seem to have found a level everyone can live with," he wrote.