The defense in the double murder trial of Alex Murdaugh objected ahead of testimony to one of the prosecution's witnesses Thursday after it was revealed he had donated to a GoFundMe campaign set up by the children of Murdaugh's mother's caregiver "for her bravery" following her testimony.
Mark Tinsley, the lawyer who filed the wrongful death lawsuit against Alex Murdaugh and others for the death of Mallory Beach, 19, in a 2019 boating accident involving Murdaugh's son Paul, donated $1,000 to the campaign. Tinsley's name is no longer visible on the GoFundMe campaign set up by Mushell Smith's children.
Circuit Court Judge Clifton Newman decided to allow the testimony as planned, saying it would be good information to bring up in cross-examination.
Murdaugh, a once-powerful South Carolina lawyer and the scion of a well-connected legal family who stands accused of murdering his wife and son in 2021 faced a $10 million lawsuit, most of which he was on the hook to pay for out of pocket, according to Tinsley's testimony.
Tinsley took the stand late Thursday and said that Murdaugh had a Progressive policy for the boat that would pay $500,000, a small dent into the $10 million he sought from Murdaugh. Tinsley said he was told Murdaugh's defense said he'd only be able to cobble together $1 million but that he was ultimately broke.
"I didn't believe it at all," Tinsley said. "There's no way."
Tinsley said that given Murdaugh's steady flow of cases in Hampton County, real estate holdings and generational wealth, he found it hard to believe that he was broke.
Six young people, including Paul Murdaugh, were on a boat owned by Alex Murdaugh when it slammed into a piling below a bridge near Parris Island in Beaufort County in 2019. Paul Murdaugh was believed to have been driving, according to police records, although there was initial confusion over who was at the helm.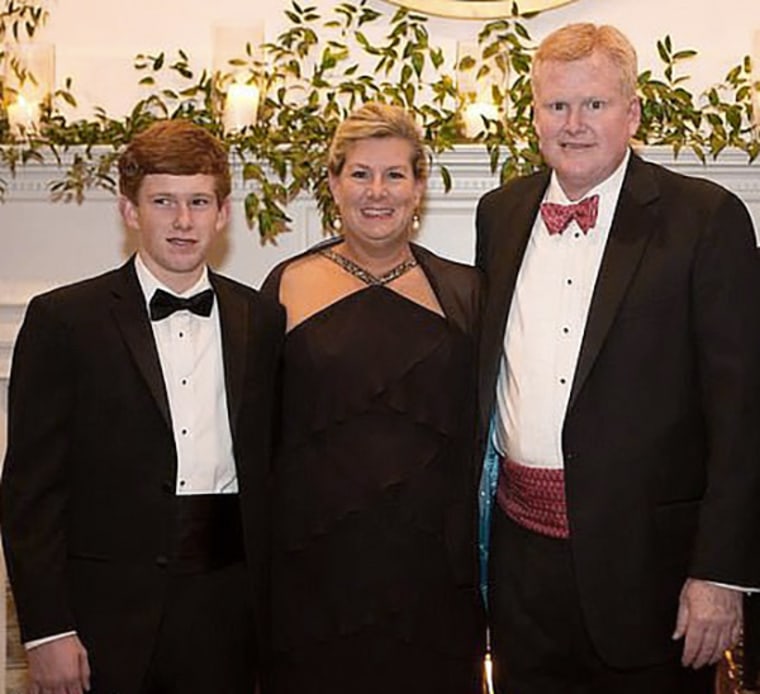 Beach was reportedly sitting on her boyfriend's lap when she was ejected. Tinsley filed the wrongful death lawsuit in March 2019 on behalf of the Beach family against Alex Murdaugh and others. Some of the other named defendants have since settled.
Paul Murdaugh also faced three felony counts of boating under the influence and was out on a personal recognizance bond of $50,000 at the time of his death. As a matter of protocol, those charges were dropped following his death.
Alex Murdaugh, 54, is accused of fatally shooting his wife, Margaret, 52, and their youngest son, Paul, 22, on the evening of June 7, 2021, in a case that has captured national attention.
The saga began as an unsolved double homicide but eventually unraveled into wider allegations of financial fraud, a hired hitman plot and drug addiction, and revived questions into other deaths allegedly linked to the Murdaughs.
Since last week, the prosecution and the defense have clashed over whether the jury should be allowed to hear testimony over Murdaugh's alleged financial misdeeds. Newman ruled this week that he would permit it because it speaks to an alleged motive — prosecutors charge that Murdaugh killed his wife and son as he faced mounting pressure of financial scrutiny to gain sympathy and put a halt to his law firm's investigations about missing funds.
The trial, which began Jan. 23, was temporarily halted Wednesday afternoon when a bomb threat was called into the Colleton County Courthouse, forcing the building to be evacuated.
The jury also heard testimony Thursday from lawyer Chris Wilson who said he'd known Alex Murdaugh for decades and considered him one of his best friends. He had no idea that Alex Murdaugh was stealing from his clients.
Tony Satterfield, the son of the Murdaughs' former housekeeper who died from injuries she sustained in a fall at their house, testified that Murdaugh had received a settlement of more than $4 million but the family never received any of that money. Additionally, Palmetto State Bank CEO Jan Malinowski testified that Alex Murdaugh's accounts were frequently overdrawn in 2021, including in August of that year when he was overdrawn by $347,000.
Tinsley will be back on the stand Friday.