Two Atlanta cops were relieved of duty after they allegedly tried to settle a dispute with their fists — and one of them pulled a gun.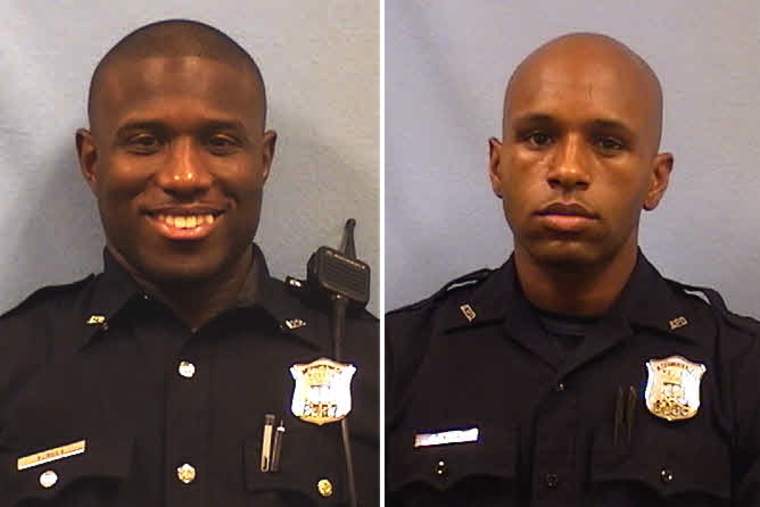 Officers Stephen Green and Joseph Tyer were at restaurant on March 18 with other members of the department's High Intensity Traffic Team when they began bickering over who can run faster, the Atlanta Police Department said Friday in a statement.
As the argument got heated, Tyer lost it.
"I'm going to punch you in the face," he said, according to the statement.
"What?" Green replied.
"I'll punch you in the face," Tyer said again. He told Green to step outside.
The two officers then began brawling until other cops from their unit broke it up.
It was at that point, the statement said, "that Tyer pulled his duty weapon."
No shots were fired.
Tyer, who had been with the department since November 2012, resigned on Wednesday. Green, who has been with the Atlanta police since November 2011, is suspended with pay.
The department's Office of Professional Standards is investigating the incident.