Jordan Williams, the 20-year-old man who was accused of fatally stabbing a New York City subway rider, will avoid prosecution, city officials said Wednesday.
A grand jury declined to indict Williams on manslaughter and weapons charges in connection with the deadly stabbing of Devictor Ouedraogo, 36, on a Brooklyn J train on June 13.
Ouedraogo was alleged to have punched Williams' girlfriend and harassed other passengers.
"Our office conducted an impartial and thorough investigation of this tragic case, which included review of multiple videos and interviews with all available witnesses, and that evidence was fairly presented to a grand jury," the Brooklyn district attorney's office said in a statement. "Today, the charges against Jordan Williams have been dismissed."
Williams' attorney, Jason Goldman, has said his client had acted in self-defense.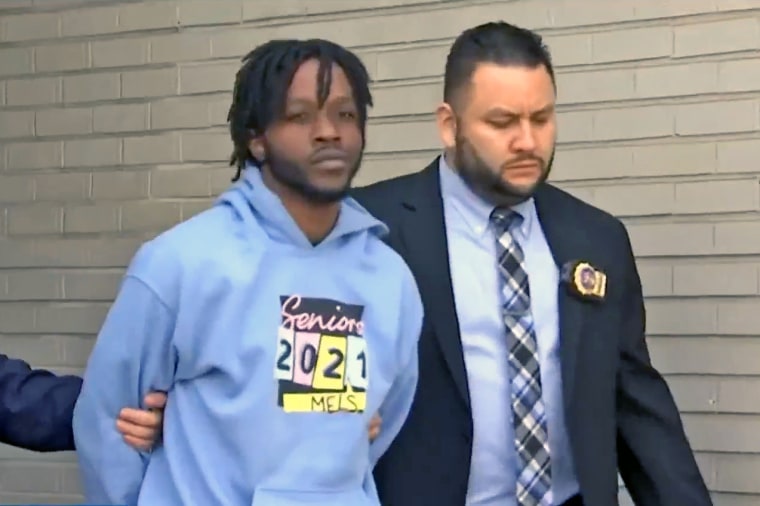 The grand jury appeared to agree.
"Under New York law, a person is justified in using deadly physical force when they reasonably believe it is necessary to use such force to defend themselves or others from imminent use of deadly or unlawful physical force," the DA's office said in its statement.
'Happy that I can get on with my life'
Addressing the grand jury's decision Wednesday, Williams said he had been "scared in that situation," NBC New York reported.
"I'm happy that I can get on with my life the way I'd like to," he said.
The deadly altercation unfolded just after 8 p.m. June 13 on a northbound J train as it approached Marcy Avenue and Broadway, New York police said.
Ouedraogo was taken to NewYork-Presbyterian Brooklyn Methodist Hospital with a stab wound to the chest; he was later pronounced dead, police said.
Law enforcement sources told NBC New York that Ouedraogo had allegedly been harassing people on the train and acting belligerently and erratically.
A police official told the station that one of the people he harassed was Williams' girlfriend; a source told NBC New York that Ouedraogo had punched her. It was not clear what exactly happened in the lead-up to the stabbing.
Case drew comparisons to other deadly clash
Early on, the incident drew comparisons to the altercation resulting in the death of Jordan Neely, 30, a former Michael Jackson impersonator who died last month after a Marine veteran allegedly put him in a chokehold on a New York City subway train.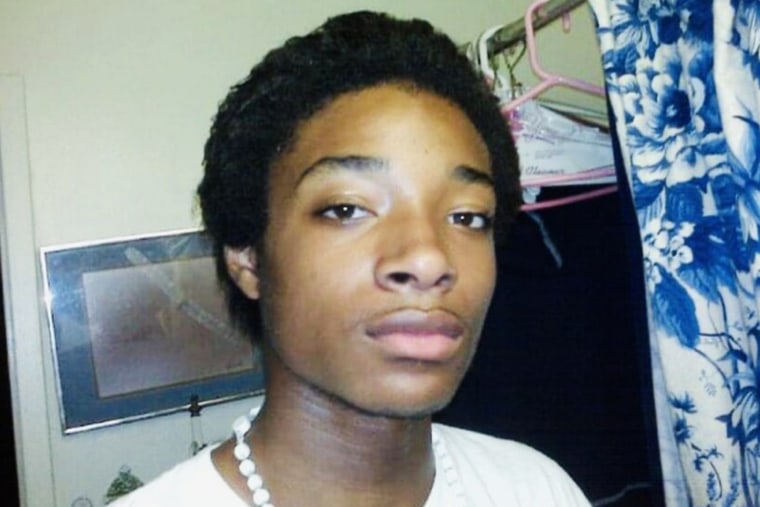 The day Williams' charges were dropped, the suspect in Neely's death, Daniel Penny, 24, pleaded not guilty to second-degree manslaughter and criminally negligent homicide.
Neely was alleged to have been shouting and begging for money when Penny pinned him to the floor of the moving subway car with the help of two other passengers on May 1 and held him in a chokehold for more than three minutes. Neely lost consciousness and was pronounced dead at a hospital.
A grand jury voted to indict Penny on updated charges this month, with his arraignment Wednesday lasting just minutes. Penny, who is free on bond, said few words, uttering only that he was "not guilty" before he left the courtroom with his lawyers.
Penny, who served in the Marines for four years and was discharged in 2021, has said he acted to protect himself and others from Neely, who was alleged to have shouted "I'm gonna' kill you" and said he was "ready to die" or go to jail for life.
"He was yelling in their faces saying these threats," Penny said in a video previously released by his attorneys. "I just couldn't sit still."
Neely's relatives and their supporters have said Neely, who struggled with mental illness and homelessness, was crying out for help and was met with violence.
Transit crime in New York City has been down nearly 8% overall, according to the Metropolitan Transportation Authority, which said it is cooperating with investigations into both incidents that attracted national attention.