The family of Shanann Watts, who was found dead in mid-August with her two young daughters, called Christopher Watts a "heartless monster" during his sentencing hearing Monday, but said they did not want him to get the death penalty.
Christopher Watts, 33, dressed in an orange jumpsuit, kept his head low and cried as Shanann's family members addressed the courtroom.
"I trusted you to take care of them, not kill them," Shanann's father, Frank Rzucek, said in an emotional statement. "They also trusted you, the heartless monster, and then you take them out like trash. You disgust me."
Shanann's brother, Frankie Rusick Jr asked: "What kind of person slaughters the people they love the most?"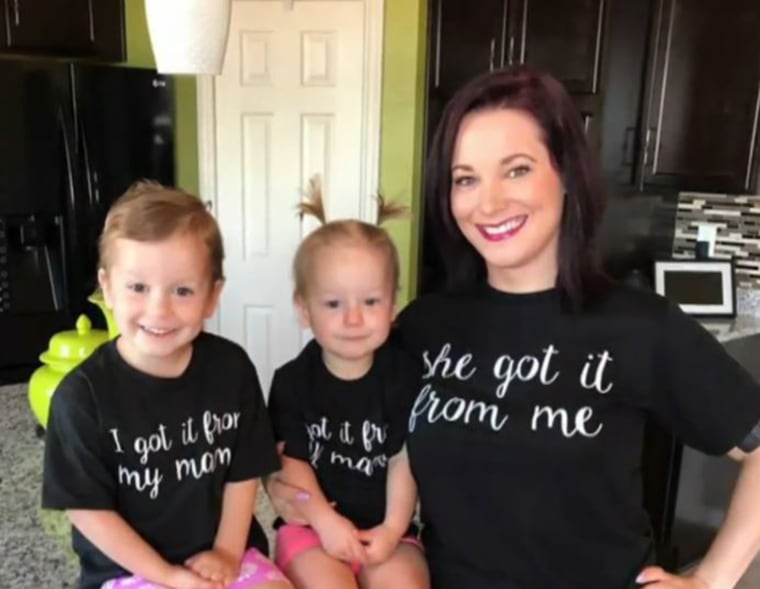 Following the statements, the judge sentenced Watts to three consecutive sentences of life in prison with no possibility for parole. He was also sentenced to 48 years for the unlawful termination of pregnancy, which will run consecutively with the three life sentences.
Watts will serve two additional life sentences for first-degree murder of a child under the age of 12, and 36 years run consecutively for three charges of tampering with a deceased body.
Shanann, 34, was found dead in mid-August in a shallow grave on the property of Anadarko Petroleum, where Watts worked. She was 15 weeks pregnant at the time with a boy the couple planned on naming Nico. The bodies of Bella, 4, and Celeste, 3, were discovered inside oil tanks.
Sandy Rzucek, Shanann's mother, cried as she addressed the room.
"I have no idea who gave you the right to take their lives but I know God and his mighty Angels were there," she said.
Watts earlier this month pleaded guilty to five counts of first-degree murder, three counts of tampering with a deceased human body, and one count of unlawful termination of a pregnancy. His plea deal spared him the death penalty.
"I didn't want death for you because that's not my right," Sandy Rzucek said. "Your life is between you and God."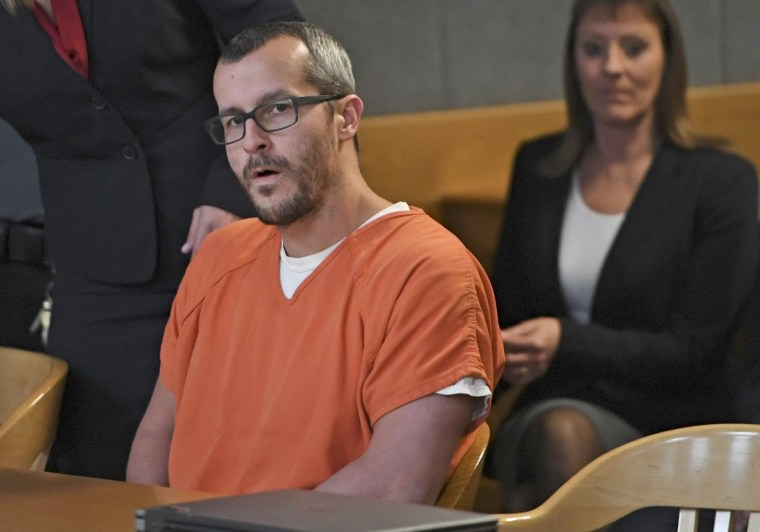 Watts' parents, Cindy and Ronnie Watts, also spoke telling the courtroom that the murders "should have never happened."
"This is something we will never get over. We will always mourn the loss of our family," Cindy said.
Police said in an affidavit unsealed about a week after the bodies were discovered that Shanann came home after midnight on Aug. 13 after a business trip. Watts told detectives that he awoke around 5 a.m. and had a talk with his wife about separating.
He said he left for work just before 5:30 a.m., which authorities were able to confirm with a neighbor's security camera.
As police searched for Shanann and the girls, Watts publicly pleaded for their safe return, telling reporters that he was "torn up inside" and he wanted "everybody to just come home." He also said his wife had left and taken their daughters to a friend's house and had never come back.
His facade as a distraught husband soon crumbled, however, when police learned that Watts had lied to investigators about being in an affair with a co-worker. According to the affidavit, Watts then changed his story saying that he "strangled Shanann to death" after seeing her kill Bella and Celeste. He then directed authorities to the location of where the bodies were buried.
Anadarko Petroleum fired Watts on Aug. 15, the day he was arrested. The causes of death weren't previously made public, but Weld County District Attorney Michael Rourke said during Monday's sentencing that Watts strangled Shanann and then smothered Bella and Celeste.
"Imagine the horror in Bella's mind as her father took her last breaths away," he said, telling the room that Bella "fought back for her life."
"The defendant then methodically and calmly loaded their bodies into his work truck — not in a hasty or disorganized way."
In an interview last week, the woman Watts had an affair with described how he showed little emotion while his family was missing and appeared calm. Nichol Kessinger, 30, also said Watts had lied to her and said he was close to finalizing his divorce with Shanann and was looking for a new apartment for him and the girls.
"I don't think there is a logical explanation for what he did," Kessinger told The Denver Post about the murders. "It's a senseless act, and it's horrific."