The jury in the racially charged trial of a white former Oklahoma City cop accused of raping more than a dozen black women while on duty was weighing his fate Thursday for a fourth day.
Daniel Holtzclaw is charged with 36 counts of rape, forcible oral sodomy and other charges that could send him to prison for life. His future is in the hands of the eight men and four women on the panel — all of whom appear to be white.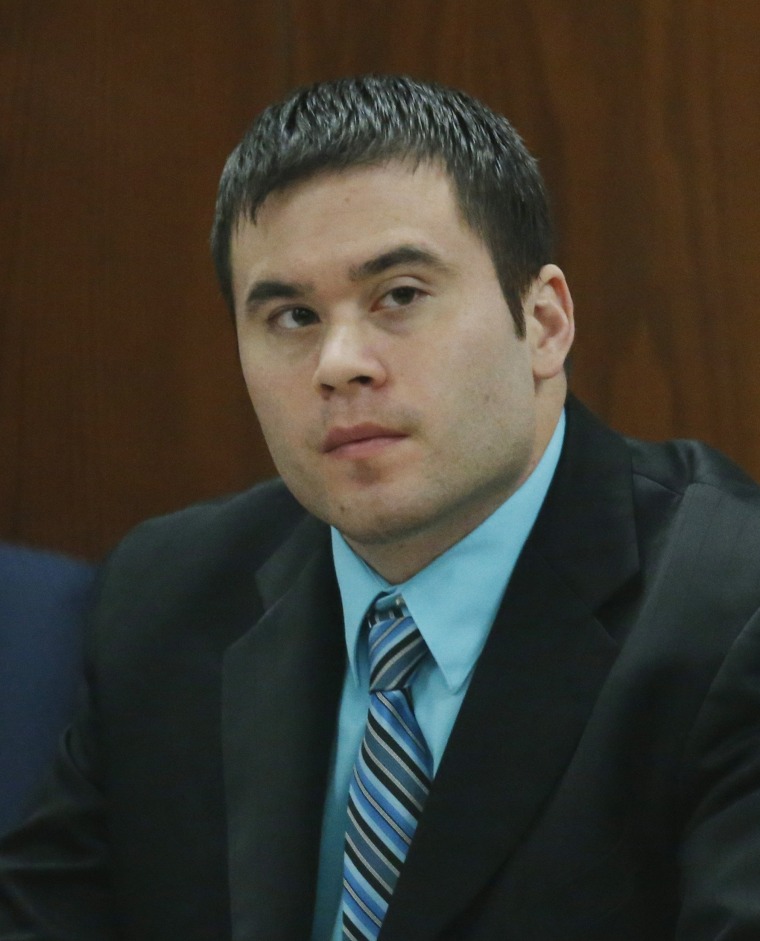 Nevertheless, a supporter of one of the accusing women said he believed "justice will be served."
"I believe the jury are not looking at this in a vacuum but one individual case at a time," Derrick Scobey, a supporter of one of Holtzclaw's accusers, told NBC affiliate KFOR on Wednesday. "He will be found guilty."
Assistant District Attorney Gayland Gieger told the court that now-28-year-old Holtzclaw preyed on vulnerable women — all African American, most with police records — he stopped while on patrol.
Thirteen women took the stand and told strikingly similar stories — Holtzclaw coerced them into having sex after threatening to arrest them on outstanding warrants or for possessing drug paraphernalia.
Related: The Holtzclaw Trial: When Rape Culture Meets #BlackLivesMatter
Most didn't dare report what allegedly happened to them to police.
"I didn't think anyone would believe me," one woman testified. "I'm a black female."
It wasn't until a black woman in her 50's — identified in court papers as J.L. — came forward and told police what allegedly happened after Holtzclaw stopped her on June 18, 2014, that an investigation was launched. She told police that Holtzclaw forced her to get out of her car, strip, and perform oral sex on him.
Holtzclaw's defense attorney, Scott Adams, insisted the officer was innocent, and has resorted to a strategy that has resulted in acquittals for other cops accused of similar crimes — paint the accusers as drug-abusing liars.
The Holtzclaw case has attracted the attention of the Black Lives Matter movement and local clergy who have staged noisy demonstrations outside the courthouse.