The Justice Department announced Wednesday that it had settled its investigation into an array of illegal police tactics focused on minorities in Newark with a series of reforms aimed at remaking the force in New Jersey's largest city.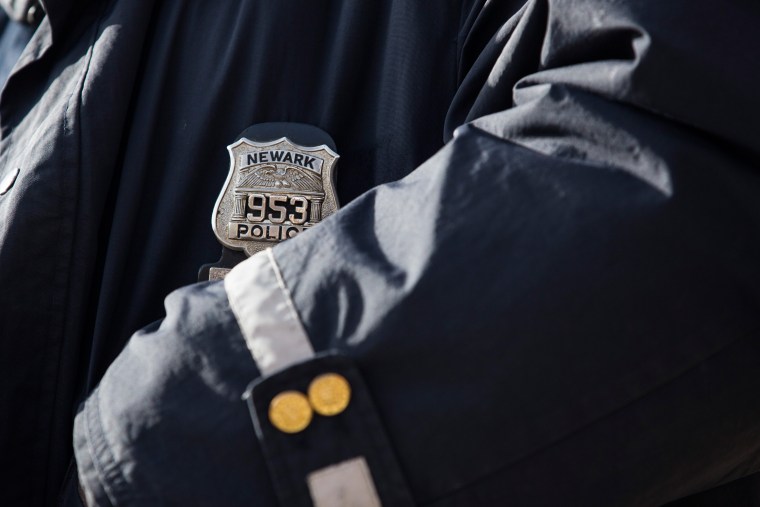 The deal marks another notch in the Justice Department's growing effort to compel local police agencies to change by threatening court action. The department is currently juggling 15 such consent degrees with forces small and large, from Ferguson, Missouri to Seattle and New Orleans. Police in Los Angeles and Washington D.C. have successfully completed the terms and returned from the federal government's oversight. Another five departments, including Chicago and Baltimore, are under investigation for possible action.
Those settlements could be seen as a national model for police reform, a movement that is sweeping the country in response to high-profile cases of cops shooting civilians, officials said.
Newark, they said, now has a chance to help lead that change.
"This is an opportunity to make our department the place we knew it could be," Newark Mayor Ras Baraka said at a news conference with federal authorities.
The settlement, subject to a judge's approval, closes a case that began in 2011, when the Justice Department's civil rights division began looking into allegations that Newark cops had regularly conducted illegal stops and searches. The review, detailed in a 2014 report, found that about three-quarters of pedestrian stops were not justified, and one in five resulted in improper uses of force. Blacks — who make up a majority of the city's 280,000 residents — bore the brunt of the misconduct, investigators said.
The DOJ report concluded that Newark police had "engaged in a pattern or practice" of stops that violated the Fourth Amendment, which protects against unreasonable searches and seizures. Investigators also found arrests of people who had lawfully objected to police activity or behaved in ways that police felt was disrespectful — violations of First Amendment protections covering freedom of speech. And they found officers in the narcotics, gang and prisoner-processing units routinely stole citizens' property.
Newark's record keeping, and follow-up on complaints, were so poor that it was difficult to determine if the frequency of excessive force was actually higher, investigators said. Investigators were also unable to conclude if the disproportionate impact on blacks was purposeful discrimination, or just a result of broader problems.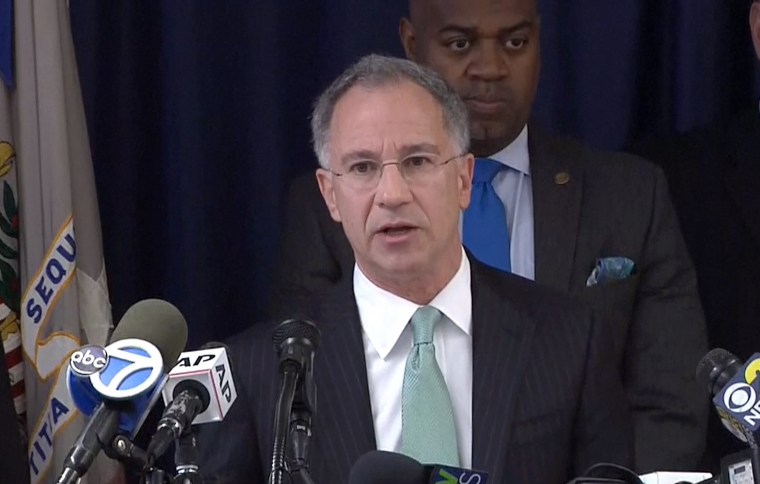 "One significant problem is that far, far too many police reports have failed to describe a constitutionally adequate reason for stops of people on the street," Paul Fishman, the U.S. Attorney in New Jersey, said. "Some of this stems from a lack of clarity in the police department's policies and training, which has promoted a view that simply living or simply being in a high crime area is, in and of itself, criminally suspicious."
Fishman said that while he found most Newark police officers were dedicated and honest, the pattern of illegal policing soured the public's trust, making them less effective.
"Today we are taking a major step toward breaking that cycle," Fishman said.
The consent decree, signed by Newark and the Justice Department, calls for several reforms, including better training; new policies on searches, seizures and use of force; deployment of cameras in patrol cars and on officer's bodies; improved accounting of seized property and evidence; creation of a civilian oversight agency; improved disciplinary reviews; and more detailed record keeping.
A former state attorney general, Peter Harvey, will oversee Newark's compliance.