Olga Korbut, the former Soviet gymnast who first backflipped into history at the 1972 Munich games, has sold off her Olympic medals.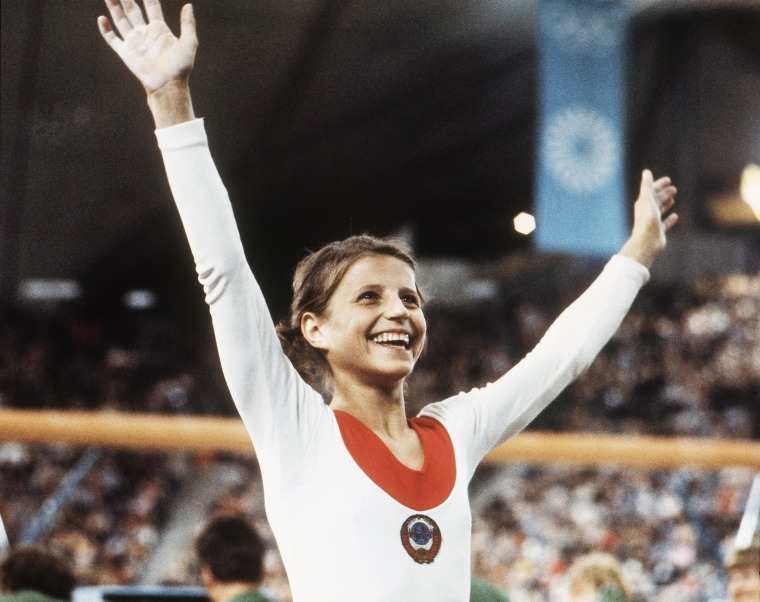 Korbut parted with two of the four gold medals she won at those games, along with a single silver medal, at an online auction last weekend, Heritage Auctions confirmed Tuesday.
The "Sparrow from Minsk" also said goodbye to the team gold and a silver she won at the 1976 Montreal games and other memorabilia, including a leotard.
The final tally? A cool $333,504, said auction house spokesman Elon Werner.
And while some Russian media is reporting that Korbut sold off her prizes because she was broke, Werner insisted that was not the case.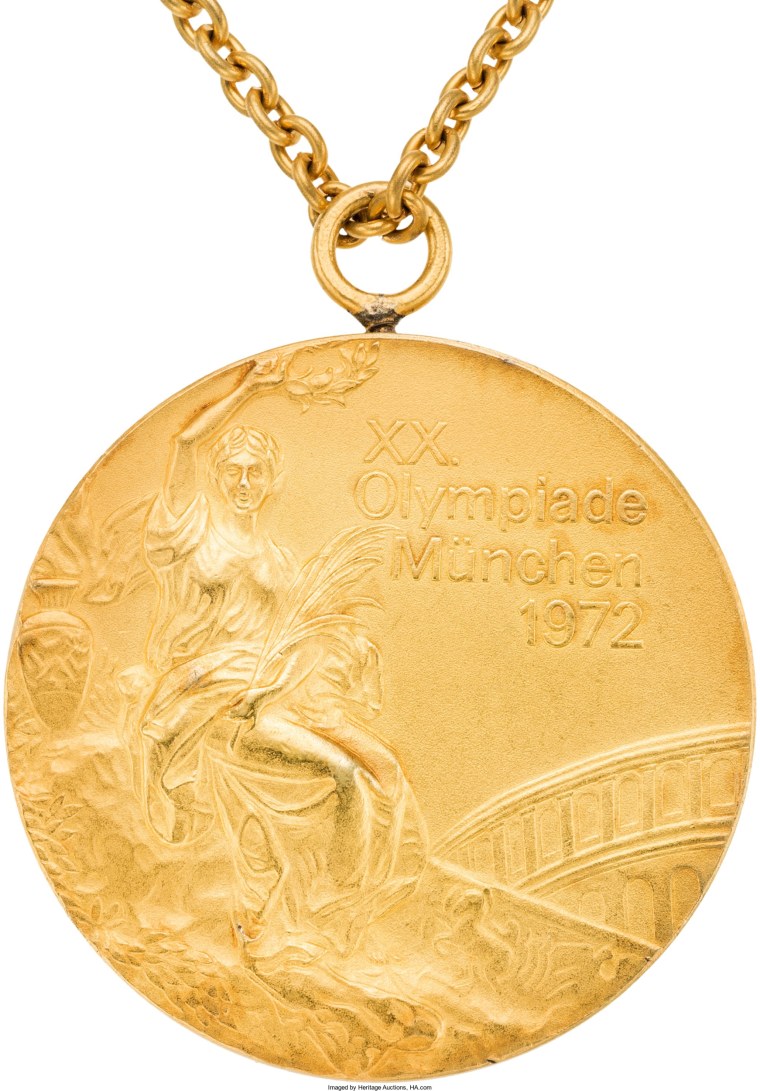 "That's one hundred percent inaccurate," Werner told NBC News. "She's fine financially. She just wants to pass on the medals to people that will enjoy them, celebrate her accomplishments, things like that."
Korbut's fiancé, Jay Schanfeldt, also refuted the claim. "It's totally not true," Schanfeldt said when asked if she was broke. "She's healthy and fine and she's just planning to retire. So she decided to sell the stuff."
Korbut, who is 61 and lives in Scottsdale, Arizona, did not return a phone call for comment. But in an interview this month with the Associated Press, the "still strong and supple" gymnastics superstar also said money was not the sole motivation for selling off her medals.
"This is Olympic history and I would like to share with the whole world," Korbut said. "They helped to make it history and make it live forever. This is how I wanted to share with the people."
A naturalized U.S. citizen, Korbut makes a living now as a private gymnastics instructor and continues to serve as an ambassador for her sport.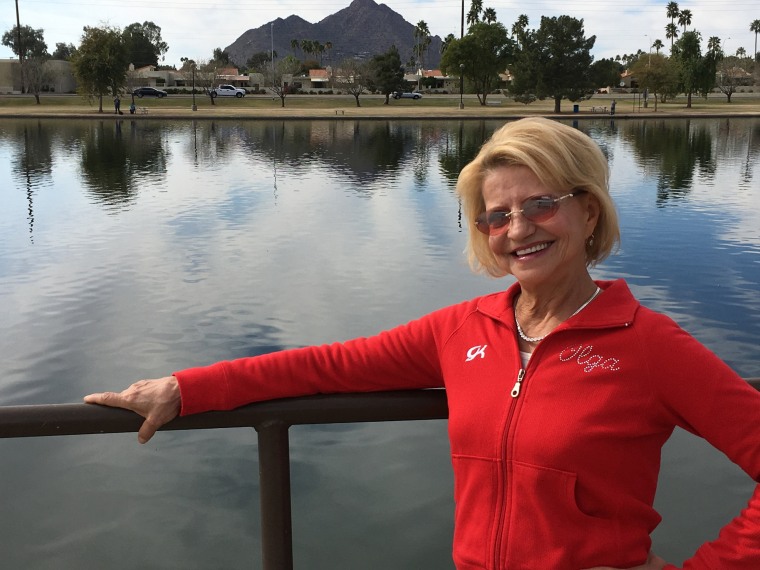 Born in the Belarussian city of Grodno, Korbut was a pixie with pigtails who at age 17 dazzled the world with gymnastics routines that revolutionized the sport and turned her into an international icon.
But after emigrating to the U.S. in 1991 with her husband and son, Korbut's marriage fell apart and she was arrested for shoplifting $19 in groceries. She also found herself briefly under investigation after $30,000 in counterfeit money was found in the townhouse outside Atlanta she was once shared with her family. She denied any knowledge of the funny money, but her son was charged with counterfeiting.