The pilot of a helicopter was killed in a crash-landing on top of a building in the heart of New York City, which sent smoke streaming from the midtown Manhattan roof.
The crash occurred atop 787 Seventh Ave., a 54-story building near 51st Street, officials said.
The pilot, who was later identified as Tim McCormack, was the only presumed victim, New York Mayor Bill de Blasio said at a news conference, adding: "There is no indication at this time that this was an act of terrorism, and there is no ongoing threat to New York City based on all of the information we have right now."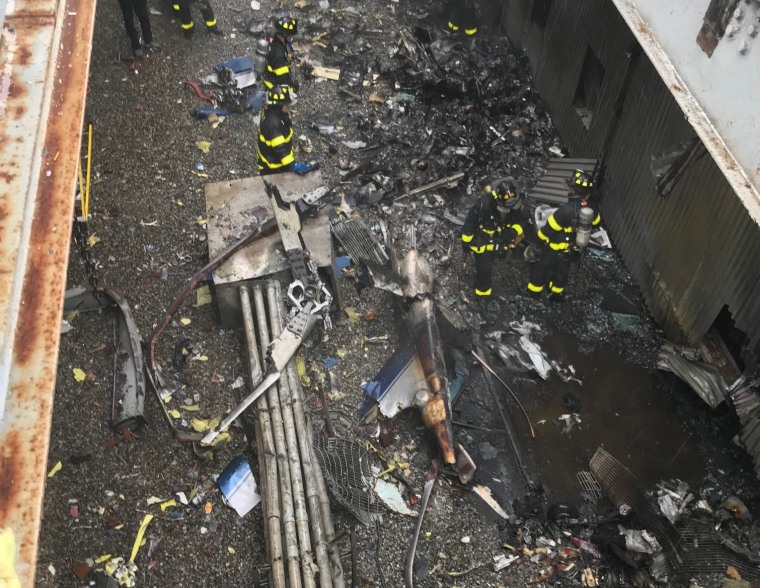 No other injuries were reported, said de Blasio, who said, "This could have been a much worse incident."
New York Police Commissioner James O'Neill said police were working with the Federal Aviation Administration, or FAA, and the National Transportation Safety Board to determine what caused the helicopter, an Agusta A109E, to crash.
Weather conditions were rainy, and visibility was little more than a mile on Monday, with the cloud ceiling at about 500 feet.
O'Neill said the helicopter had taken off from the heliport on the East River at 34th Street at 1:32 p.m., 11 minutes before it slammed into the building. Multiple senior law enforcement officials told NBC News that it was slated to fly by or to the Statue of Liberty but encountered difficulty that led to the crash.
Two law enforcement officials said on condition of anonymity that the pilot told workers at the East River helipad that he thought he had enough clearance to make it but that once he was in the air, he radioed back saying he might need to return.
"To go into that area, a helicopter would need the approval from LaGuardia Tower," de Blasio said. "And we need to find out if that happened or not here. We do not know at this point."
McCormack, who was from Clinton Corners, New York, near Poughkeepsie, was certified as a flight instructor, according to records on file with the FAA.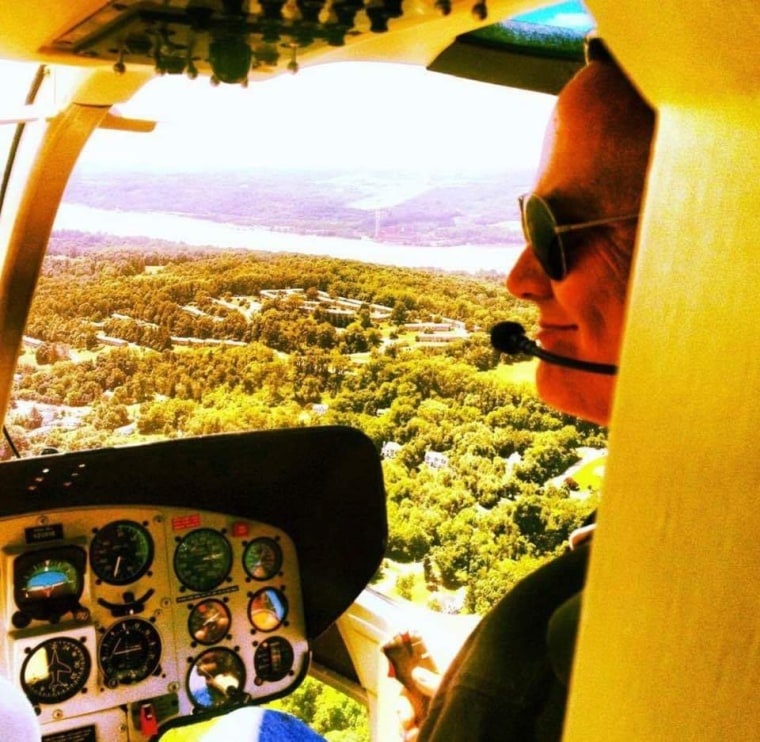 Paul Dudley, manager at the helicopter's home base, Linden Municipal Airport in Linden, New Jersey, said McCormack was "a highly experienced, well-regarded commercial pilot who was flying in this area for many years."
"Either the weather or something mechanical had to overwhelm him," Dudley told NBC News.
"I believe he went to that rooftop because he knew he couldn't go to the ground," Dudley said. "I believe he picked the rooftop to try to spare everyone else."
Michael McCormack, McCormack's brother, said, "Tim put other people's lives first with what happened today by putting the helicopter on the roof of a building, which took great skill, and in my opinion he saved many lives by doing such.
"It is a true act of heroism," he said. Stepdaughter Trish Minns remembers McCormack for his devotion to his family and community.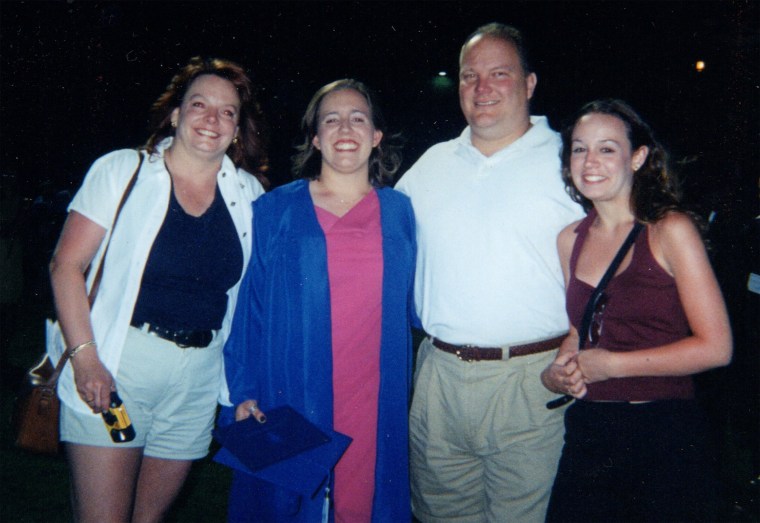 "Tim spent his life and his last hours doing what he loved to do most," she said. In addition to his career as a pilot, McCormack served as the volunteer fire chief for his hometown. "His character of servitude and concern for others stayed true until the very end," Minns said.
New York Gov. Andrew Cuomo said initial reports were unsettling.
"If you're a New Yorker, you have a level of PTSD from 9/11, and I remember that morning all too well," Cuomo said at the scene, referring to post-traumatic stress disorder. "So as soon as you hear an aircraft hit a building, I think my mind goes where every New Yorker's goes."
President Donald Trump tweeted that he had been briefed on the crash and was ready to provide support.
The crash did not appear to have knocked any debris off the roof at the site of the crash, the AXA Equitable Center, which is more than 750 feet tall and was built in 1985.
Emergency responders flooded the area and desperately tried to clear midtown traffic to allow firetrucks and ambulances to go through.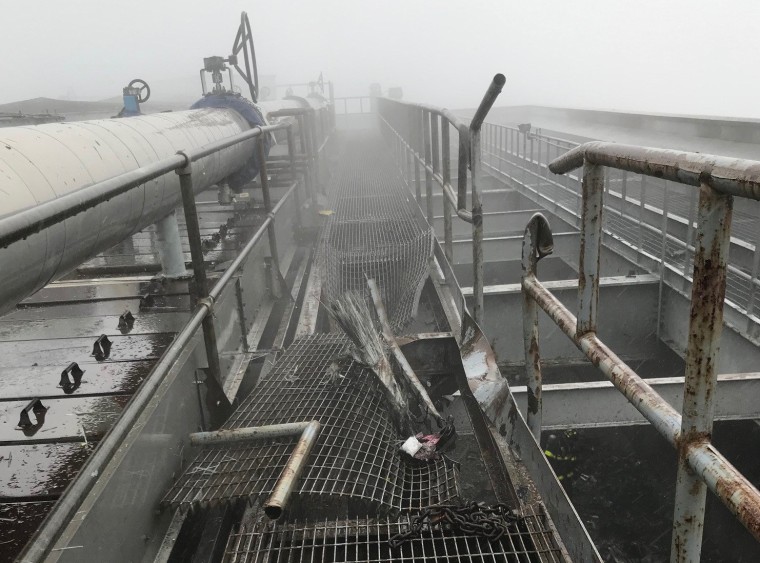 "I'm calm because when, I came down, I didn't know what was going on," said Electra Steward, whose employer, BNP Paribas, is in the building. "Had I known it was a helicopter crash at the time, I would have been way more panicked."
Natali Mendes, who works on the 31st floor, told NBC News that the floor bounced under her feet.
"We just heard a big tremor. ... The building bounced. Literally, the floor bounced under our feet," Mendes said. "We jumped almost."
There were some nervous moments as workers were evacuated and ran into a traffic jam on the stairwell, she said.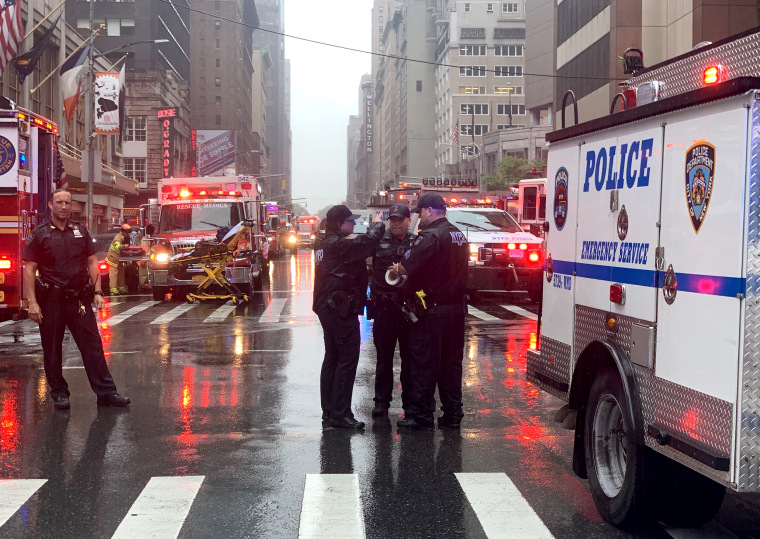 "We were trying to go downstairs, and there was such blockage, so we had to take the elevator, because the stairs were not moving," Mendes said. "Our security ... was very efficient. Within minutes, they got us out. It's just that the stairs took forever, and that was a bit concerning."
Former New York Police Commissioner Bill Bratton told MSNBC that the accident was "not as bad as it might have been."
Buildings in midtown Manhattan are not equipped for helicopter landings, he said.
"Rooftops in New York City have all types of control systems, et cetera, on them, and they're not flat surfaces like they are in Los Angeles, where by law, tall buildings in Los Angeles have to have a landing pad on them," he said. "There is almost no building in New York that is capable of accepting a helicopter on it."
Last month, a helicopter crashed into the Hudson River shortly after taking off from a Manhattan heliport. The pilot, Eric Morales, was re-positioning his aircraft after refueling. He was treated for minor injuries to his hand.