She left behind 60 pounds of cocaine — and her Gucci shoes.
Investigators are looking for a flight attendant who bolted from Los Angeles International Airport as her carry-on bags — which were loaded with drugs — were about to be inspected, authorities told NBC News.
The drama unfolded Friday night when the woman showed up for a flight, law-enforcement sources familiar with the incident said.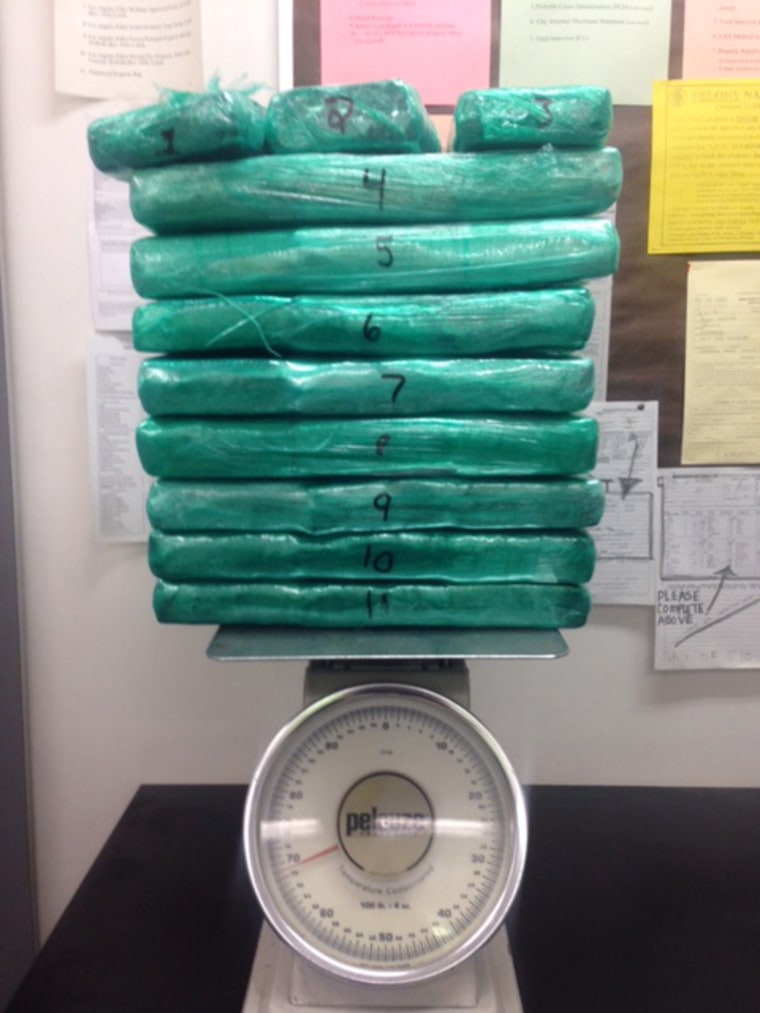 Flight attendants and other crew members are not normally subjected to searches. But the suspect was pulled aside by Transportation Security Administration officers for a random screening in Terminal 4, the sources said.
The woman, who was not identified, appeared nervous and made a cellphone call in a language not recognized by officers, authorities told NBC News. She was then taken aside to a secondary screening area and asked for her employee identification.
Suddenly, she bolted from the screening location, running with her bags toward an escalator, authorities said. She jettisoned the luggage and her designer shoes and fled the terminal.
The incident was captured on video, which has not been released, and the drugs were booked into evidence. Los Angeles Airport Police, the LAPD and the Drug Enforcement Administration are investigating.