A federal judge on Friday denied a motion to stay or delay a deposition from Bill Cosby's wife in a civil suit related to sexual assault allegations brought against the actor in Massachusetts.
Camille Cosby is set to be deposed Monday. The deposition is part of a case brought against Bill Cosby by seven woman who claim he defamed them by denying their sexual assault allegations.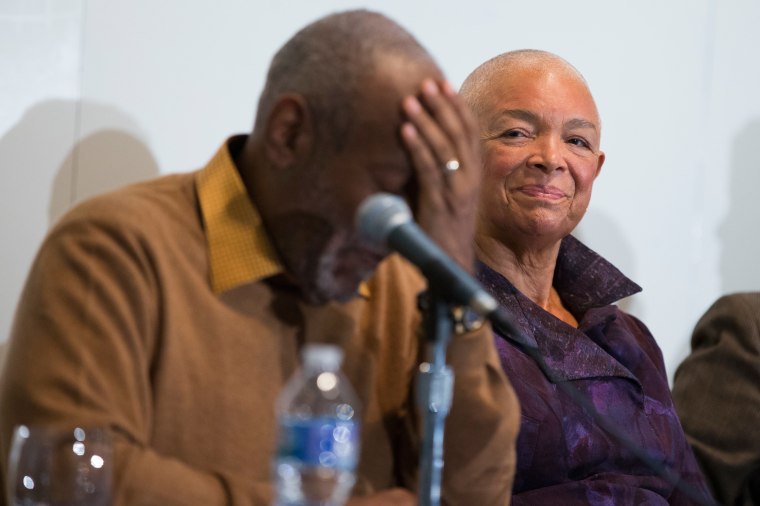 Camille Cosby's attorneys argued that her deposition should be delayed or stayed because some people related to the case, including some plaintiffs, have not yet been deposed, and the lawyers contended that Camille Cosby's deposition should be limited to responding to information revealed during those depositions.
On Feb. 11, a federal district judge ruled that Camille Cosby would have to give a deposition, but she "may refuse to answer deposition questions which call for testimony prohibited by the marital disqualification rule and not falling within an exception."
Related: Bill Cosby's Wife Will Have to Undergo Deposition, Judge Rules
Cosby has repeatedly denied allegations made by dozens of women who have accused him of sexual misconduct or assault dating back to the 1960s. He counter-sued the seven women suing him in Massachusetts, claiming they had defamed his character.
The defamation case does not involve the woman in a criminal case against Cosby.