The acquittal of an undocumented Mexican immigrant in the shooting death of a woman on a San Francisco pier shocked her family, outraged President Donald Trump and galvanized anti-immigration forces across the country.
But for the jury, the high-profile murder case apparently came down to a question of reasonable doubt, according to experts in criminal prosecution. The jurors were evidently not convinced that the defendant, Jose Ines Garcia Zarate, acted with intent — a bar prosecutors needed to clear to convict him of the most serious charges.
"As controversial and tragic as this case may be, and as political as it has become, my best guess is that this turned out to be a very conventional case in that ... the defense just cast doubt on the prosecution's theory," said Robert Weisberg, a criminal justice professor at Stanford Law School.
Kathryn Steinle, 32, was fatally shot in the back on July 1, 2015, while she and her father were strolling along Pier 14 in the tourist-friendly Embarcadero district of San Francisco. Defense attorneys argued that Garcia Zarate, 45, who has been deported five times, killed her in a freak accident after a bullet ricocheted off a concrete walkway. Prosecutors argued he meant to shoot and kill her.
Trump seized on the case during his presidential campaign as proof the United States needed his proposed wall along the U.S. border with Mexico, and the killing became a flashpoint in the national furor over illegal immigration. Amid the political debate, San Francisco was forced to defend its "sanctuary city" policy.
Related: A 'Progress' Report on Donald Trump's Border Wall
Garcia Zarate was found guilty on Thursday of being a felon in possession of a firearm. But he was acquitted on more grave charges — first-degree murder, second-degree murder and involuntary manslaughter.
"My general thought is that if it's fairly clear that he did not mean to shoot her, given that the bullet ricocheted off the pavement, you can't argue the most direct and obvious theory of murder — the intent to kill," said George Fisher, a former Massachusetts assistant attorney general.
"It would be difficult under those circumstances to push a jury beyond a question of reasonable doubt," said Fisher, who is currently a professor at Stanford Law School.
But some observers have questioned why Garcia Zarate was not at least convicted of involuntary manslaughter, a charge that is generally applied to crimes that are unlawful but unintentional.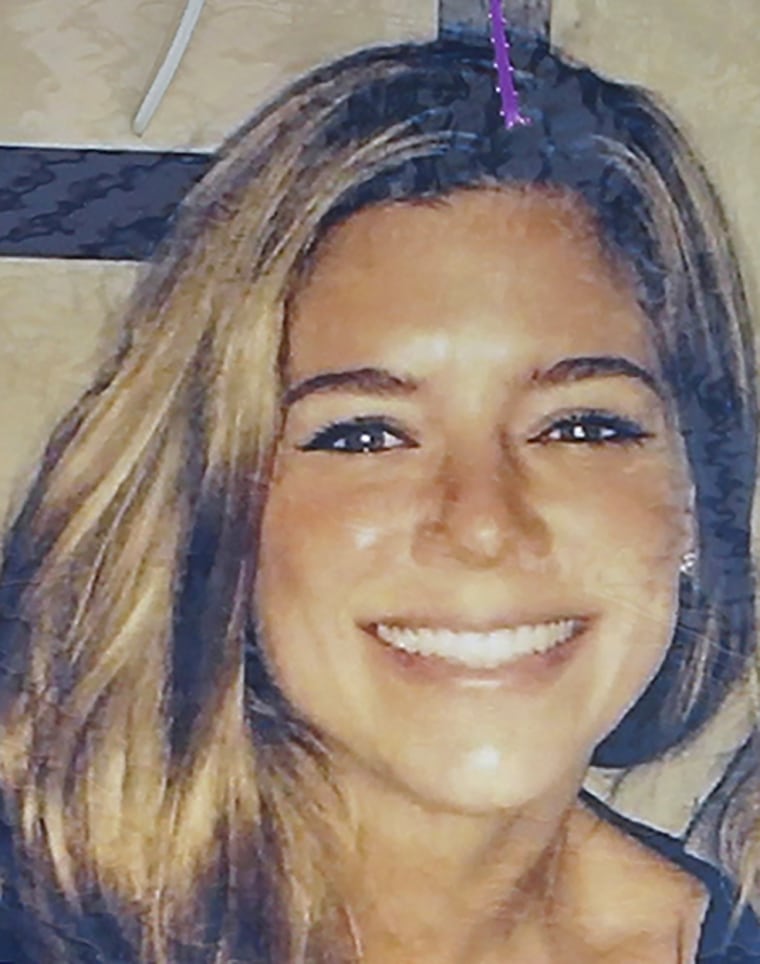 Weisberg, the criminal justice professor, who was not involved in the case, said he was "particularly surprised" that the jury did not convict Garcia Zarate of manslaughter. "It's not improbable to think that the shooting showed a gross kind of negligence," he said.
Weisberg said prosecutors may have had trouble reconciling the first- and second-degree murder charges with the involuntary manslaughter charge. "It could be that they were just in a situation where they couldn't make an argument that the shooting was both accidental and intentional," he said.
Legal experts who spoke to NBC News dismissed speculation that the jurors, culled from famously liberal San Francisco, might have been trying to send a message to the Trump administration.
"Whether you're a liberal or a conservative, everyone was horrified by the shooting of Kate Steinle," said Jim Hammer, a former San Francisco prosecutor. "I don't think liberals are more likely to let a murderer go if they're convinced he's guilty. I think that's nonsense."
Hammer, who once headed the homicide unit in the San Francisco District Attorney's Office, added that in his experience San Franciscans were generally "more receptive" to arguments from defense attorneys. But the overriding political narrative around the case, he said, was surely not what motivated the jurors.
The judge during the trial prohibited discussion of Garcia Zarate's immigration status, including the fact that he was repeatedly deported to Mexico, only to return to the U.S. five times. Instead, the six-man, six-woman jury were told to focus on the events surrounding Steinle's death.
"The jury did not declare him innocent," Hammer said. "They said there are reasonable doubts about his guilt, and that's our system throughout the entire country: Twelve strangers went into the room, and they spent six days deliberating over what they saw. I think people should respect that."
"People may be disappointed," Hammer said, "but at the end of the day, this is the rule of law."