Florida prosecutors on Monday filed manslaughter charges against the man who gunned down a father following an argument over a parking space — a killing that led to renewed scrutiny over the state's "stand your ground" law.
Michael Drejka, 48, was being booked into the Pinellas County Jail with a bond issued at $100,000, said Sheriff Bob Gualtieri, who was initially criticized for deciding not to bring charges in the case.
Drejka had remained out of the public eye while the sheriff forwarded the investigation to the Pinellas-Pasco State Attorney's Office for a final review.
The fatal July 19 shooting of Markeis McGlockton, a 28-year-old black man, at a Circle A convenience store in Clearwater was captured on surveillance video and led to protests over why Drejka, who is white, could kill the father of three and claim self-defense.
At a news conference Monday, family attorney Michele Rayner said they are pleased that prosecutors are seeking the manslaughter charge, a first-degree felony punishable with up to 30 years in prison. McGlockton, she added, was only defending his family from Drejka when he was met with deadly force.
The news of the charge was "bittersweet," Rayner said, because it came on the first day of school for McGlockton's 5-year-old son, Markeis Jr., who was a witness to his father's dying moments.
"This is the first of many milestones in Mr. McGlockton's children's life that they will miss because of Mr. Drejka's actions and the 'stand your gound' law that empowered him," Rayner added.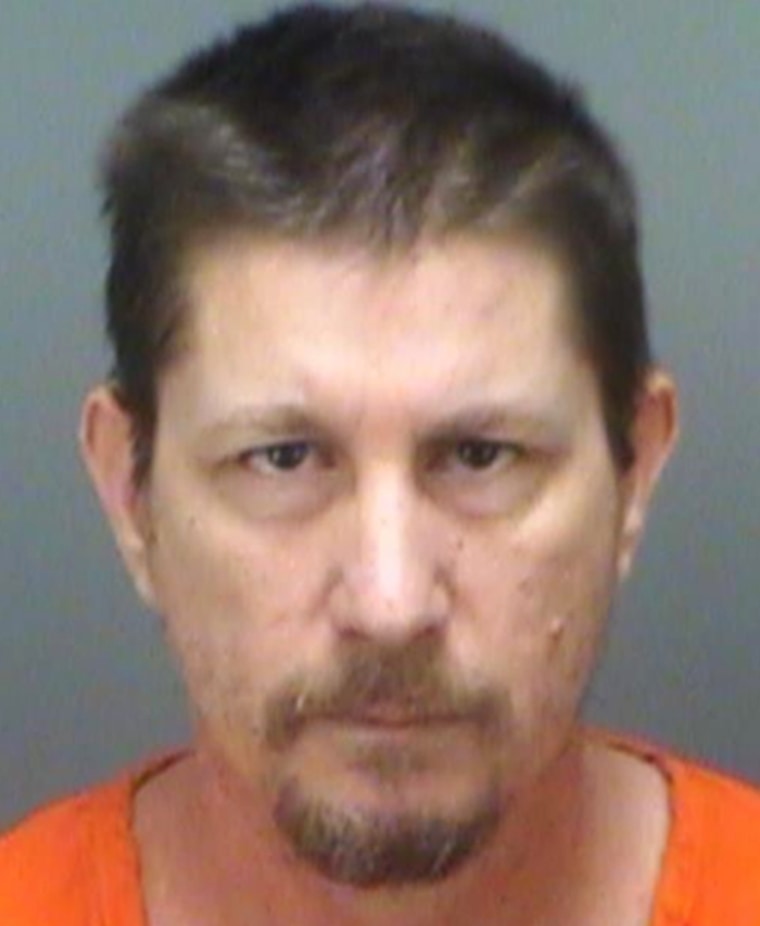 Gualtieri said in a statement that he also supports the State Attorney's Office but would not comment further.
In an initial news conference during which he announced he wouldn't charge Drejka, he said that the surveillance footage does appear to show Drejka protecting himself, and his agency does not have an authority to make an arrest "unless we have probable cause that the person committed a crime."
The incident unfolded when McGlockton, his girlfriend Britany Jacobs, and their three young children pulled into a store's lot and parked in a handicapped spot.
As McGlockton went inside with his 5-year-old son, Drejka began questioning Jacobs about the space and the pair got into an argument, police said. The surveillance video showed McGlockton emerging from the store and immediately shoving Drejka to the ground.
In response, Drejka pulled a gun and shot McGlockton in the chest, police said, although it appeared the young father was stepping away from him. He later died at the hospital.
There is no audio with the video and it's unclear what words may have been exchanged between the men.
Since the shooting, Drejka has not commented publicly and could not be reached by NBC News.
Police documents obtained by NBC News and dating back to at least 2012 have accused him of being the aggressor in other cases. In one, a teenager reported to a Pinellas County sheriff's deputy how a driver — later identified as Drejka — dangled a black handgun outside of his truck window during a road rage incident.
No charges were filed in the case and the documents said Drejka's concealed weapon's license was valid.
Another Circle A customer, Rick Kelly, told NBC affiliate WFLA that Drejka months earlier had questioned him about parking in that same handicap spot, and that Drejka inspected his decals to see if he had the right to be there.
Florida has been at the center of "stand your ground" cases over the years, allowing citizens to use force if they feel as if their lives are in danger.
Some state lawmakers have called for the law to be repealed in the wake of McGlockton's death, and have been critical of how it affects people of color.
Five Democratic members of Congress also asked the Department of Justice to open an investigation in the case.
CORRECTION (Aug. 13, 2018, 1:55 p.m.): An earlier version of this article misstated Michael Drejka's age. He is 48, not 47.