A Florida town got a wild surprise when a monkey was spotted on the loose Monday morning.
Residents of Sanford, near Orlando, posted photos on Twitter of the monkey, named "Zeek," jumping on cars and sitting on a mailbox eating someone's mail, according to cops.
The Sanford Police Department said they received a call around 8 a.m. to report the monkey roaming the streets, they told NBC affiliate WFLA.
Officers were able to distract the monkey with a bottle of water, after it started tearing at the police cars.
According to the department's Facebook page, the monkey was finally corralled up by a "private owner" after being caught.
The department posted several photos of Zeek, along with a video showing the monkey playing on a sign post. They also posted a photo of of the simian waiting on the curb for his owner, enjoying the bottle of water.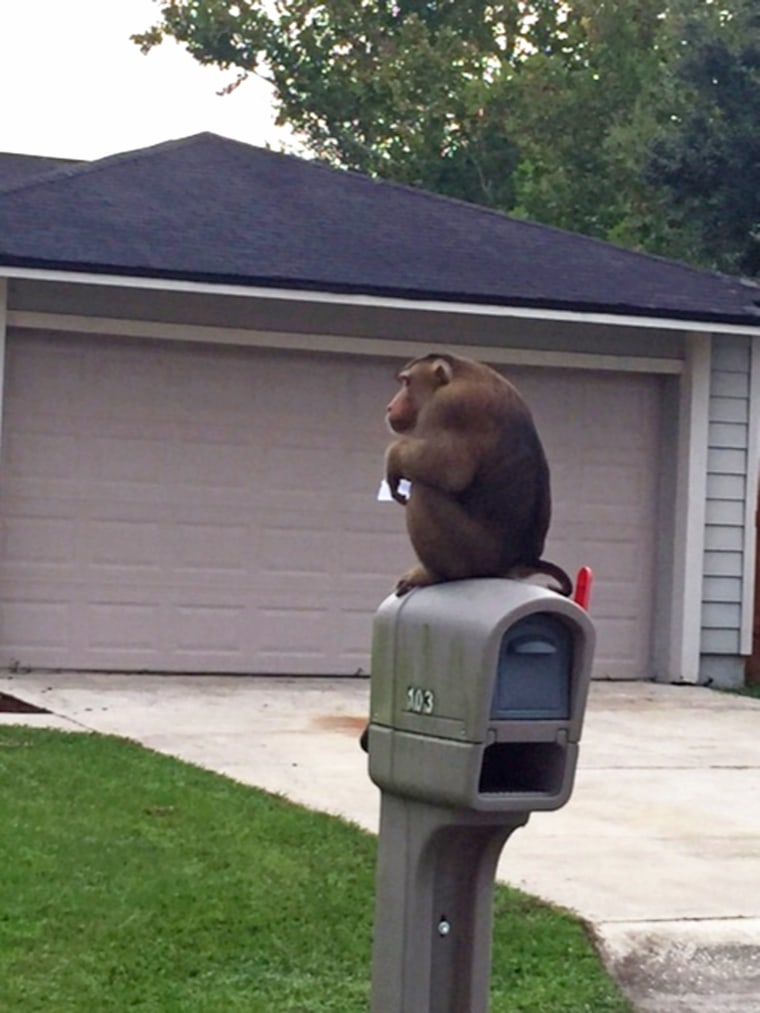 It is legal to own a monkey as a personal pet in Florida, according to the state's Fish and Wildlife commission. Monkeys and other similar animals, such as baboons and chimpanzees, require a permit and "specific cage requirements."
But it is unclear if the cage requirements are being met, as this is not the first time Zeek (sometimes spelled 'Zeke') has been spotted roaming in neighborhood.