The New York attorney general issued subpoenas against the state's Roman Catholic dioceses on Thursday as New Jersey announced a task force to investigate allegations of sexual abuse of minors by the clergy.
New York Attorney General Barbara Underwood subpoenaed the eight state dioceses as part of a civil investigation into how the church reviewed allegations of sexual abuse, a source familiar with the investigation said Thursday.
New Jersey Attorney General Gurbir Grewal, meanwhile, established a task force to probe cases of sexual abuse and any attempts by the church to cover them up.
Both offices cited a bombshell report produced by a Pennsylvania grand jury that concluded that about 300 priests in the state had sexually abused more than 1,000 children stretching back 70 years. The report, which was shared with the public only weeks ago, also found that church leadership in the state worked to cover up the horrific abuse.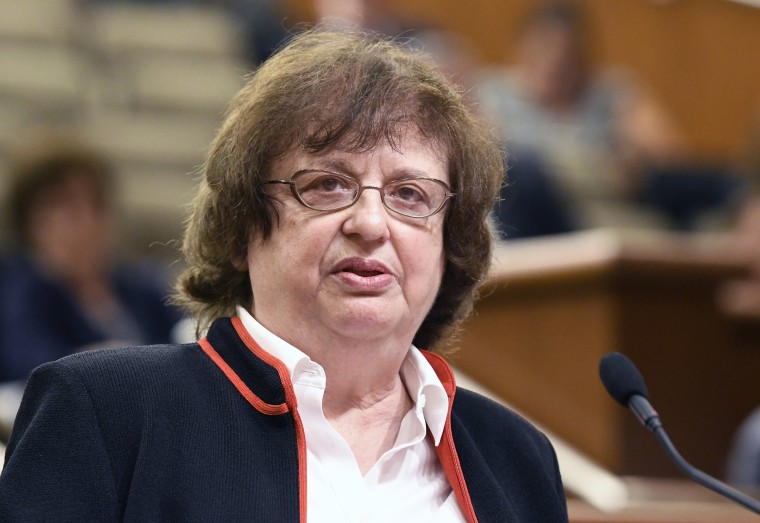 "The Pennsylvania grand jury report shined a light on incredibly disturbing and depraved acts by Catholic clergy, assisted by a culture of secrecy and cover ups in the dioceses. Victims in New York deserve to be heard as well — and we are going to do everything in our power to bring them the justice they deserve," Underwood said in a statement.
Underwood and Grewal announced separately on Thursday that they had established clergy abuse hotlines so victims can share their experiences with investigators.
"I was deeply troubled to read the allegations contained in last month's Pennsylvania grand jury report," Grewal said in a statement. "The report revealed that sexual assaults on children — and efforts to cover up such assaults — were far more widespread in Pennsylvania than we ever thought possible. We owe it to the people of New Jersey to find out whether the same thing happened here. If it did, we will take action against those responsible."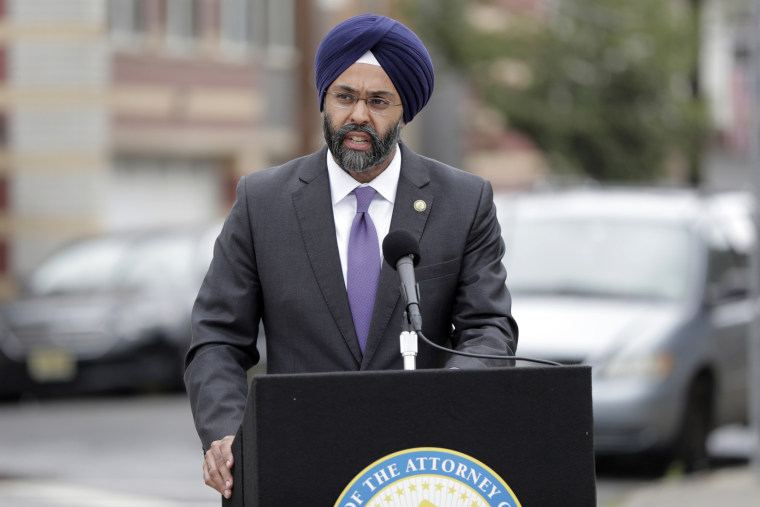 Joseph Zwilling, communications director for the Archdiocese of New York, said the archdiocese hadn't yet received a subpoena but wasn't surprised by the news.
"We look forward to receiving the subpoena and working with the attorney general," Zwilling said.
The New York Attorney General's Office Charities Bureau, a division that examines nonprofit organizations, had already started a civil investigation into how the dioceses handled reported cases of sexual abuse of minors and whether the church tried to cover them up.
Underwood also encouraged the New York Legislature to pass the Child Victims Act, a bill that would allow victims to file civil suits until age 50 and to seek criminal charges against their abusers until age 28. The measure would mean victims wouldn't be hampered by statutes of limitations, which kept Pennsylvania prosecutors from pursuing legal action against the vast majority of the accused clergy members.
The new task force in New Jersey, meanwhile, will be led by former acting Essex County Prosecutor Robert Laurino, who will be joined by a number of detectives and prosecutors from across the state.
"I am extremely honored that the Attorney General would ask me to take on such an extraordinarily important investigation," Laurino said in a statement. "Having been a special victims prosecutor for most of my professional career, I am prepared to do everything possible to give a voice to those who were abused. I hope that we will finally be able to give these individuals some degree of closure in their lives."
The archdiocese of Newark said that it "certainly will cooperate with the work of the task force."
CLARIFICATION (Sept. 7, 2018 5:00 p.m. ET): An earlier version of this article stated that the archdiocese of Newark oversees the four other dioceses in the state of New Jersey. The archdiocese of Newark leads the ecclesiastical province of New Jersey, but all diocese operate independently of each other.