Dramatic video of the 2014 killing of a crew member for the TV show "Cops" during a shootout in a Nebraska Wendy's was made public this week.
The video, released Tuesday, shows officers racing into the Omaha restaurant and firing repeatedly at a robber armed with a pellet gun. Then, in the vestibule of the restaurant, Bryce Dion, 38, a sound supervisor on the show, is seen slumped over.
"Bryce, are you all right? Bryce, are you all right? Bryce?" a voice asks.
Dion, who was wearing a bulletproof vest, died after a police round hit him below his left armpit, where the vest had an opening.
The robber, Cortez Washington, 32, was also killed. The Omaha Police Department has since said that officers in the shootout believed that Washington had a real gun on him.
The city of Omaha had sought to bar the release of the video. But on Tuesday, Judge Mark Ashford of State District Court in Douglas County refused that request, and the video was played in court during a hearing in a wrongful-death lawsuit against police.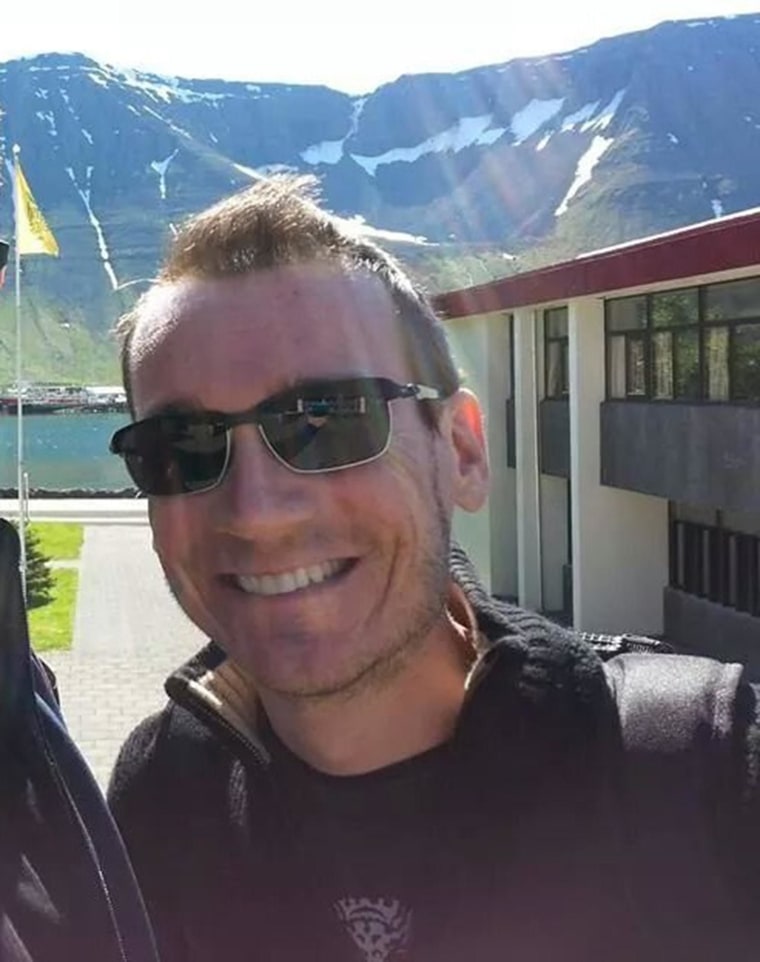 The lawsuit, filed by Dion's brother, Trevor Dion, accuses police of being negligent and says Dion was acting "in accord with police officer instructions" when he was struck.
Brian Jorde, an attorney for the Dion family, praised the decision to release the video. He said it will be played during the trial, which is slated to begin sometime in late summer.
"It's a critical piece of evidence," Jorde said. "The videos don't lie. There's no question exactly what occurred, and we think the picture is very clear."
Omaha Police Chief Todd Schmaderer said after the shooting that the officers' actions were justified. The three officers have also been cleared by a grand jury.
Omaha City Attorney Paul Kratz declined to comment on the video, saying the case was in active litigation. But he said in an emailed statement to NBC News that the city played the video in court to bolster its motion for the case to be dismissed.
"The videotape was presented in support of the city's motion for summary judgement, which the court has taken under advisement," he wrote.
"Cops" documents the work of police officers across the country and has been on the air since 1989, chiefly on Fox. Dion's death on Aug. 26, 2014, was the first of a crew member in the show's history, said John Langley, co-creator of "Cops."