The California warehouse where at least 36 people died last week has been on regulators' radar for almost two decades, according to government records.
A habitability investigation of the Oakland warehouse — which had been converted without permits into a hive-like artists' collective known as the "Ghost Ship" — was still pending when the building erupted in flames Friday night during a regular weekly party, according to government records.
The records show that the city was looking into a complaint alleging an "illegal interior building structure" at the warehouse, a two-story, 86-year-old building taking up almost 10,000 square feet.
It's just one of at least 10 complaints that have been recorded against the site, which includes an adjoining vacant lot, since the Ng family began purchasing the properties in 1997, according to Oakland and Alameda County records.
And yet, the warehouse somehow was allowed to remain open.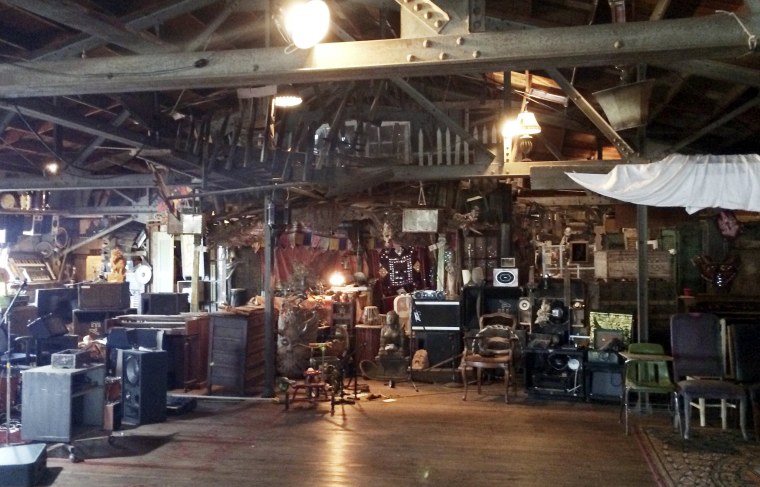 Russell Megowan, 28, who once lived in the warehouse, described the site to NBC News as "a whole maze to get through," crammed with wooden objects. He said he moved out because it was "too sketchy to continue to stay there."
Oakland Fire Department Operations Chief Mark Hoffman said a single wood staircase was the only way to get between the two floors. Fire crews were unable to reach the second floor because of the blaze, he said. There appeared to be no fire sprinklers, he said.
Alameda County District Attorney Nancy O'Malley said Monday that it remains too early to determine whether criminal charges are appropriate. But she said possible charges could include involuntary manslaughter to murder.
The couple who ran the warehouse, Derick Almena, who goes by the name Derick Ion, and his wife, Micah Allison, said they are being blamed for the fire unfairly.
"We've done everything we could possibly afford to do, Allison told NBC News on Monday.
The Ng family said in a statement: "We are also trying to figure out what's going on like everybody else. We're sorry to hear about the tragedy. Our condolences go out to family and friends."
"For young people and anyone else to lose their lives that way — it was preventable"
The complaints began on July 27, 1998, less than a year after the Ng family bought the property. It alleged that the lot was overrun with tall weeds. Records indicate that the complaint was never resolved — it remains open, more than 18 years later.
Since then, at least nine other habitability, blight, nuisance or hazard complaints have been filed with the city Planning and Building Department and the former Oakland Community and Economic Development Agency, which was dissolved in 2011, records show.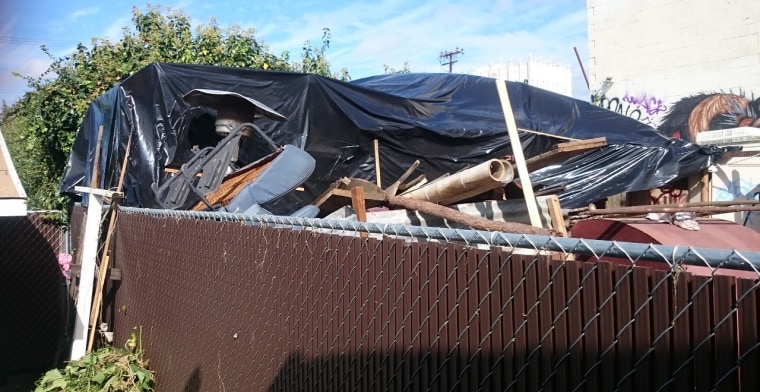 By Sept. 7, 2004, public complaints were describing a "junk yard" filled with old tires and rodents. Similar complaints filed in 2005 and 2006 are recorded as having been closed or "abated," meaning resolved in some way.
Two complaints, recorded with the Economic Development Agency in March and April 2007, categorized the site as "a nuisance or substandard or hazardous or injurious." The city assessed liens of $1,684 and $1,736 in those cases.
A new complaint in June 2014 alleged that it was filled with trash and construction debris.
That case was "escalated" after there was no response from the property owner, and it was recorded as a verified violation, according to planning records. By October 2014, the case was listed as having been "abated" in an undisclosed manner.
The most recent complaints were filed just last month, on Nov. 13 and Nov. 14.
A formal investigation remains pending into the complaint of an illegal interior building structure, according to city records. In the other, an anonymous complainant reported "a ton of garbage piling up on the property," as well as on the sidewalk outside, some of it "hazardous."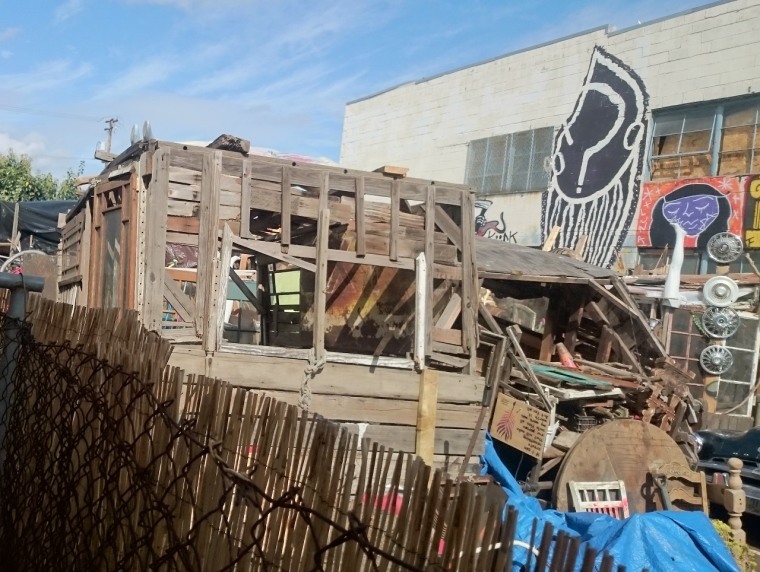 Photos filed with the complaint on Nov. 14 appear to support the claim.
"The change causes our neighborhood looks very bad [sic] and creates health issue [sic]," according to the complaint.
Darin Ranelletti, interim director of the Planning and Building Department, said an inspector tried to enter the property, but "at times, he was not able to secure access to the building."
Records show that a notice of violation was sent on Nov. 21 — just 12 days before the deadly fire. They don't reflect whether the notice was sent to the Ngs, the property's owners, or to Almena and Allison, the site's managers.
Fire inspectors are often overwhelmed in San Francisco and Oakland. The Bay Area technology boom has led to a flood of more new residents than there are affordable permitted residences to house them, leading in turn to the creation of "unofficial" living spaces everywhere.
"It's a huge job," said retired Capt. John Darmanin, former head of the San Francisco Fire Department's Arson Task Force. "The single most important thing isn't the inspection itself — it's the follow-up."
Oakland City Council member Noel Gallo, who represents the Ghost Ship's neighborhood, said the unpermitted residences tend to pop up in areas that used to house since-closed industrial facilities.
"So you have many warehouses that have been converted to live-work spaces," Gallo told NBC Bay Area.
Gallo said he has begged city officials to tighten enforcement in such neighborhoods, so far to no avail.
"I am not going to make excuses for the city, because we have documented it, we have turned it in, we have called it in," he said of the warehouse. "I have brought, personally, the police in front of it to shut that place down and to get them to remove that debris.
"For young people and anyone else to lose their lives that way — it was preventable," he said.