Neal Falls, the Oregon man who may be linked to 10 or more missing or murdered women, was carrying a list of six other women when he was killed last week by a West Virginia sex worker, police said Monday.
Charleston, West Virginia, police released a Post-It-like note they found in Falls' pocket July 18 after the sex worker, who hasn't been publicly identified, shot him with his own gun as he tried to strangle her. A copy of the note was obtained by NBC station WSAZ of Charleston.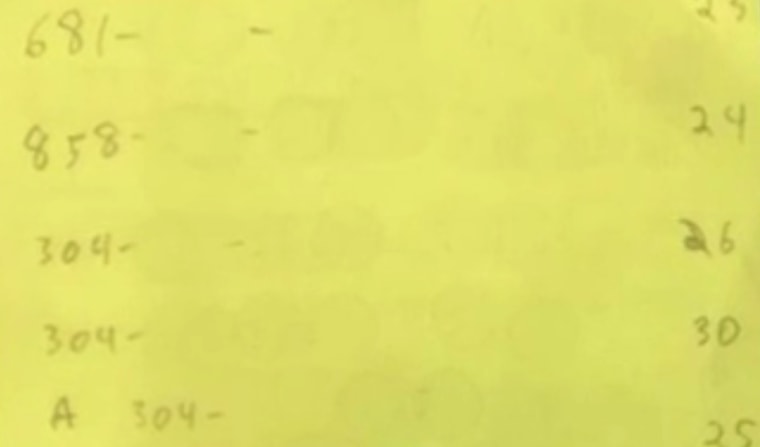 Falls, 45, most recently of Springfield, Oregon, met the woman on Backpage, an online personals portal often used to arrange sexual liaisons. The list includes the names, ages and phone numbers of six other women, all of whom he apparently also found on Backpage, police said.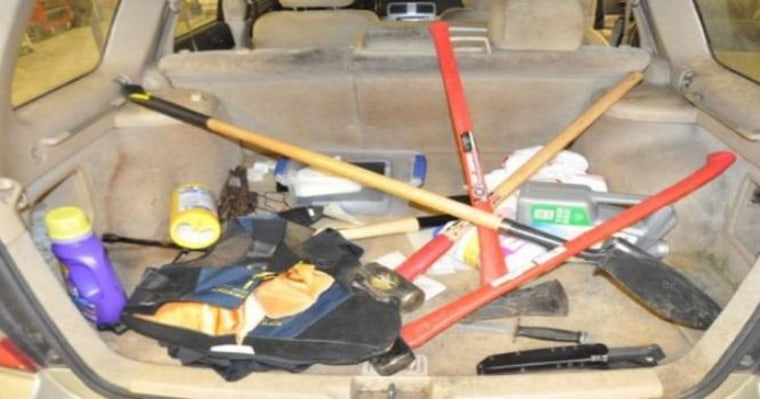 Police have been in contact with all of the women — five from West Virginia and one from San Diego — and told them they may have been targets of Falls, WSAZ reported.
Police previously have said they found a "kill kit" in the trunk of Falls' car — including handcuffs, knives, axes, a sledgehammer, a bulletproof vest, another gun, shovels and bleach and other cleaning supplies.
Police in West Virginia and Nevada are investigating possible links between Falls and three Las Vegas-area prostitutes who were killed from 2003 to 2006, when he was living in nearby Henderson. A fourth case, that of a prostitute who disappeared about the same time and has never been found, is also under investigation.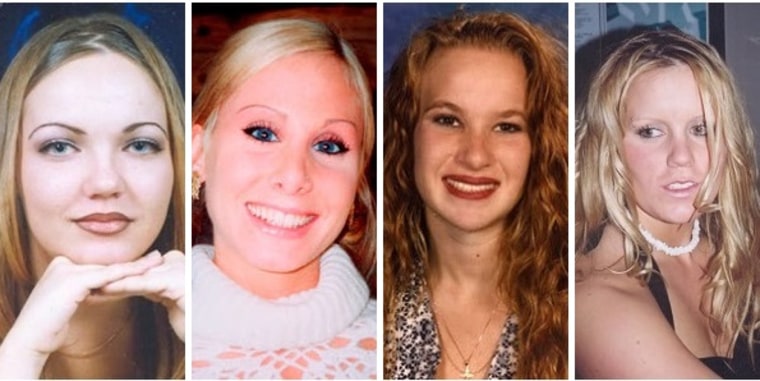 And a task force from Ross County, Ohio, arrived Monday in Charleston to investigate whether Falls also may have been connected to the deaths of four women and the disappearances of two others in the town of Chillicothe.
Related: Man Killed by Sex Worker in West Virginia Could Be Linked to 10 Other Attacks
Charleston and Chillicothe police both say they haven't been able to establish a clear link to the Ohio cases. But the victims generally fit the profiles of the Nevada victims — young women down on their luck, suffering from drug addiction or involved in sex work or both.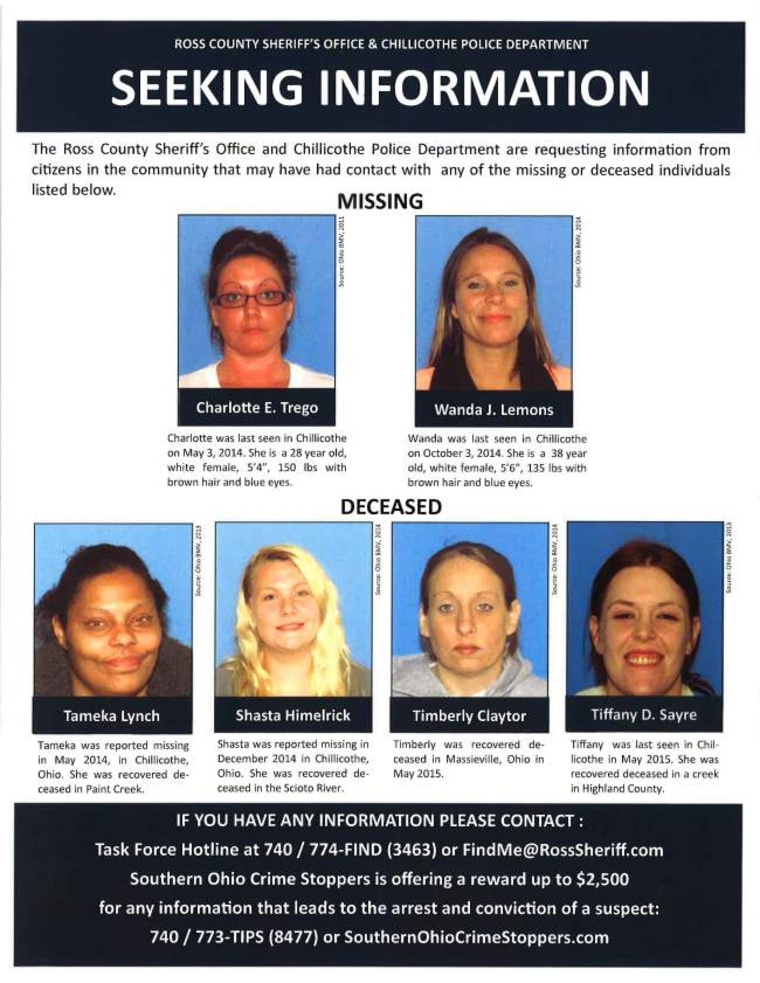 Falls' DNA has been entered into a national database for further investigation in other places connected to Falls, including Oregon.
"Our forwarding of this information to other law enforcement will bring closure to some victims' families. We also are thankful that no one else is going to be hurt by Mr. Falls," Lt. Steve Cooper, chief of detectives for the Charleston police, told WSAZ on Monday.
"Whatever happened in the apartment last week ended whatever crime spree he may have been on, and whatever his intentions were, there will be no more victims."