A professional referee says in a lawsuit filed Thursday that disgraced doctor Richard Strauss masturbated in front of him in a shower after a wrestling match at Ohio State University, and that he reported the encounter directly to Rep. Jim Jordan, R-Ohio, who was then the assistant coach.
"Yeah, that's Strauss," Jordan and then-head coach Russ Hellickson replied, according to the lawsuit, when the referee, identified in court papers as John Doe 42, told them about the incident. The lawsuit, filed in federal court in Ohio, implies that Jordan's response to the incident, which the referee said happened in 1994, was essentially a shrug.
John Doe 42 is the second person to say he told Jordan directly about either being approached or molested by Strauss, who was found by independent investigators to have sexually abused 177 male students over two decades.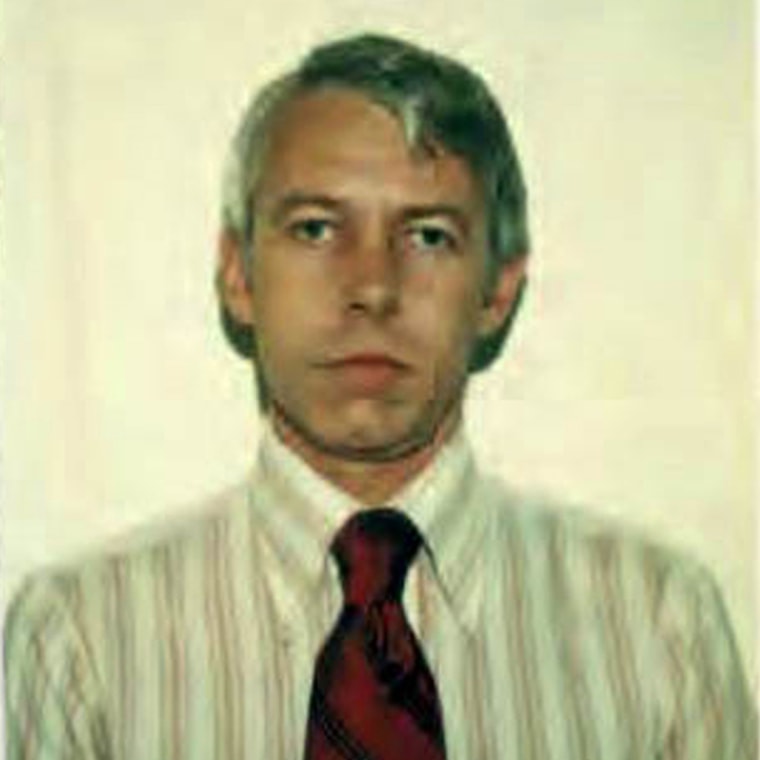 Jordan, a powerful Republican congressman and a top defender of President Donald Trump in the ongoing impeachment inquiry, has repeatedly denied knowing anything about what Strauss did to the wrestlers he helped coach from 1986 to 1994. He has said the allegations against him were politically motivated.
John Doe 42 said that when he informed Jordan and Hellickson about what happened, their response was, "Yeah, yeah, we know."
"It was common knowledge what Strauss was doing, so the attitude was it is what it is," he told NBC News. "I wish Jim, and Russ, too, would stand up and do the right thing and admit they knew what Strauss was doing, because everybody knew what he was doing to the wrestlers. What was a shock to me is that Strauss tried to do that to me. He was breaking new ground by going after a ref."
Former Ohio State wrestler Dunyasha Yetts was the first person to say he spoke to Jordan directly about Strauss. He previously described how he went to see Strauss for a thumb injury, and when the doctor tried to pull down his pants, he stormed out and complained to Jordan and Hellickson.
"It's good that people are starting to come forward and say the truth, which is that Jordan and the other coaches knew what was going on and they blew it off," Yetts told NBC News.
Other former Ohio State wrestlers have said Jordan had to know about Strauss because he shared a locker room with them and took part in discussions about the doctor, who died in 2005.
Jordan's spokesman, Ian Fury, did not immediately respond to a request for comment.
The lawsuit was filed by 43 survivors against Ohio State, claiming the university's "ingrained culture of institutional indifference" enabled Strauss to sexually abuse former students and athletes from a half-dozen other sports.
It cites instances of Strauss "drugging and raping athletes" and said Strauss preyed on underage boys who participated in athletic events on the campus.
One of the underage victims, identified as John Doe 49, said in the court papers he was 14 or 15 years old and participating in an OSU wrestling camp lead by Hellickson when he went to see Strauss for an ingrown toenail. He claims Strauss had him drop his pants, threatened him with a scalpel and was sexually abused after he fainted in fear.
John Doe 49 said Hellickson questioned him after he found out what Strauss allegedly did to him from other camp participants.
"OK, I'll take care of it," Hellickson said, according to the court papers. "Get back to your mat."
Hellickson did not return a call for comment.
Ohio State spokesman Ben Johnson said Thursday that the university "has led the effort to investigate and expose the misdeeds of Richard Strauss and the systemic failures to respond, and the university is committed to a fair resolution.
"The university is actively participating in good faith in the mediation process directed by the federal court," Johnson continued. "In addition, since February, Ohio State has been covering the cost of professionally certified counseling services and treatment for anyone affected, as well as reimbursing costs for counseling already received."
An investigation commissioned by the university and conducted by the Perkins Coie law firm found that what Strauss was doing was an "open secret" and that the coaches and administrators at Ohio State knew for two decades that the doctor was abusing students but failed to stop him, according to a report released in May.