Robbie Robertson, a Canadian musician and songwriter who made his mark in the late 1960s and early '70s as the leader of the influential rock group The Band, died Wednesday after a long illness. He was 80.
His death was announced by his longtime manager, Jared Levine.
"Robbie was surrounded by his family at the time of his death, including his wife, Janet, his ex-wife, Dominique, her partner Nicholas, and his children Alexandra, Sebastian, Delphine, and Delphine's partner Kenny," Levine's statement said, in part. "He is also survived by his grandchildren Angelica, Donovan, Dominic, Gabriel and Seraphina."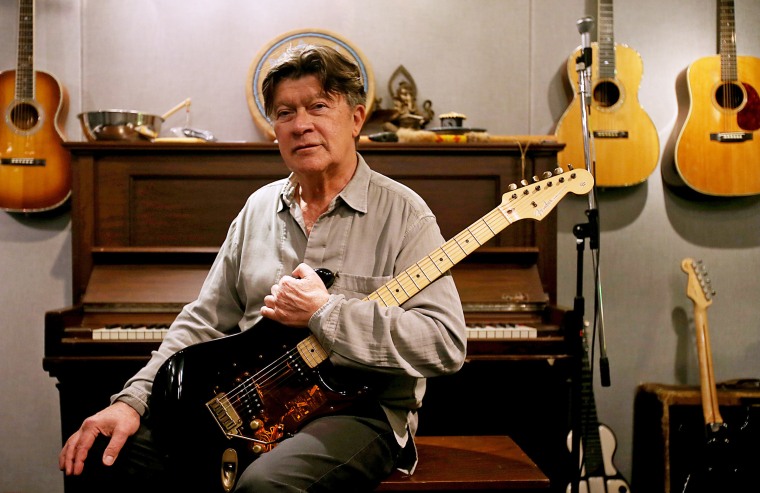 Born Jaime Royal Robertson on July 5, 1943, he was one of the last two surviving members of The Band, an influential rock band that mixed folk, gospel and jazz with rhythm and blues and helped forge a distinctly American kind of roots rock sound. The other is keyboardist Garth Hudson.
Robertson, Hudson, as well as bassist Rick Danko and pianist Richard Manuel, were all born in Canada.
Drummer Levon Helm, the only member of the band who was born in the United States, died in 2012. Danko died in 1999. Manuel died in 1986.
Robertson played lead guitar and wrote some of The Band's best-known songs, including "The Weight," "Up on Cripple Creek," and "The Night They Drove Old Dixie Down."
But it was Robertson's appearance in "The Last Waltz," a 1978 documentary about the group's farewell concert that was directed by Martin Scorsese, that made him a star. It is widely regarded as one of the greatest concert films ever made.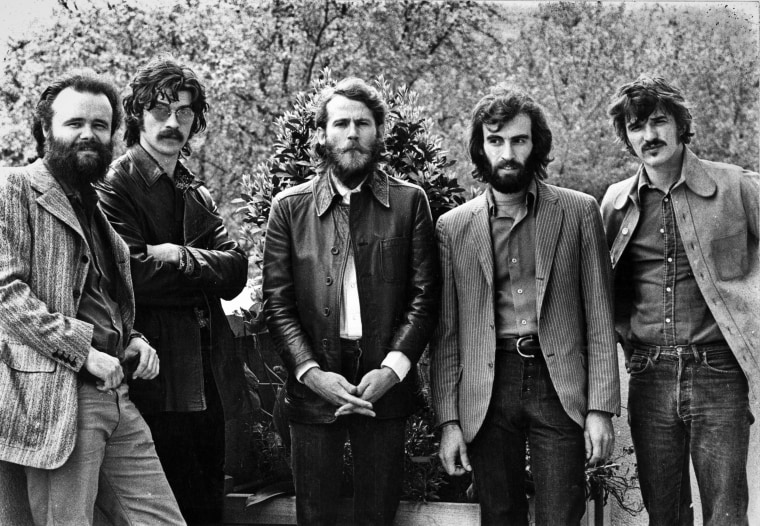 Robertson went on to produce scores and curated songs for Scorsese movies like "Raging Bull," "The Departed," "The Wolf of Wall Street" and "The Irishman."
Shortly before he died, Robertson finished his 14th film music project with Scorsese called "Killers of the Flower Moon," Levine said.
"Robbie Robertson was one of my closest friends, a constant in my life and my work," Scorsese said in a statement. "Long before we ever met, his music played a central role in my life—me and millions and millions of other people all over this world. The Band's music, and Robbie's own later solo music, seemed to come from the deepest place at the heart of this continent, its traditions and tragedies and joys."
Robertson was born on the Six Nations Reserve outside of Toronto. His mother claimed Mohawk and Cayuga heritage. His biological father was Jewish.
By age 10, Robertson had started playing guitar.
The Band grew out of the Hawks, an ever-changing group of back-up musicians in the early 1960s for a Toronto-based rockabilly singer named Ronnie Hawkins.
"The first time I saw Ronnie and the Hawks perform, it was a revelation," Robertson wrote in his 2016 memoir "Testimony."
By 1965, Robertson and the nucleus of what would become The Band was touring the world with Bob Dylan.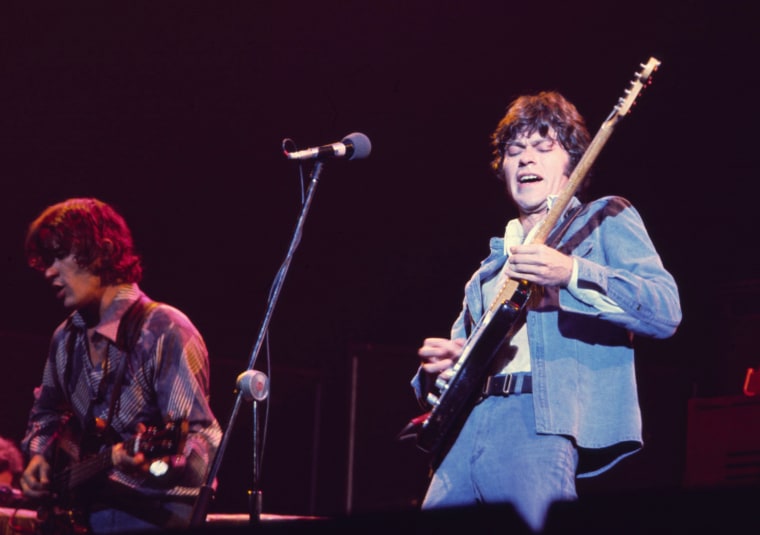 But it wasn't until 1968, when Roberston and his bandmates released their debut album, "Music from Big Pink," that The Band began calling itself The Band.
The Band went on the perform at Woodstock and, in 1994, it was inducted into the Rock & Roll Hall of Fame.
Robertson made his solo album debut in 1987 with a self-titled album that featured guest artists Peter Gabriel and U2 and the track "Somewhere Down The Crazy River." He went on to release five more solo albums and was working on a follow-up to "Testimony" when he died, according to his manager.
In his memory, Robertson's family has asked that any donations be made to the Six Nations of the Grand River in Ontario, Canada, to support a new cultural center.