The sister of a man shot and killed by a Walgreens security guard after he was suspected of shoplifting has filed a wrongful death lawsuit claiming her brother was a victim of bias because he was black and gay.
The suit, filed with the Los Angeles County Superior Court on April 26, states that Jonathan Hart was "maliciously, wrongfully, intentionally, negligently and/or carelessly" shot in the back of his neck and killed in December 2018 by armed guard Donald Vincent Ciota II.
Ciota, Walgreens and two security companies that work with the store chain are named in the suit.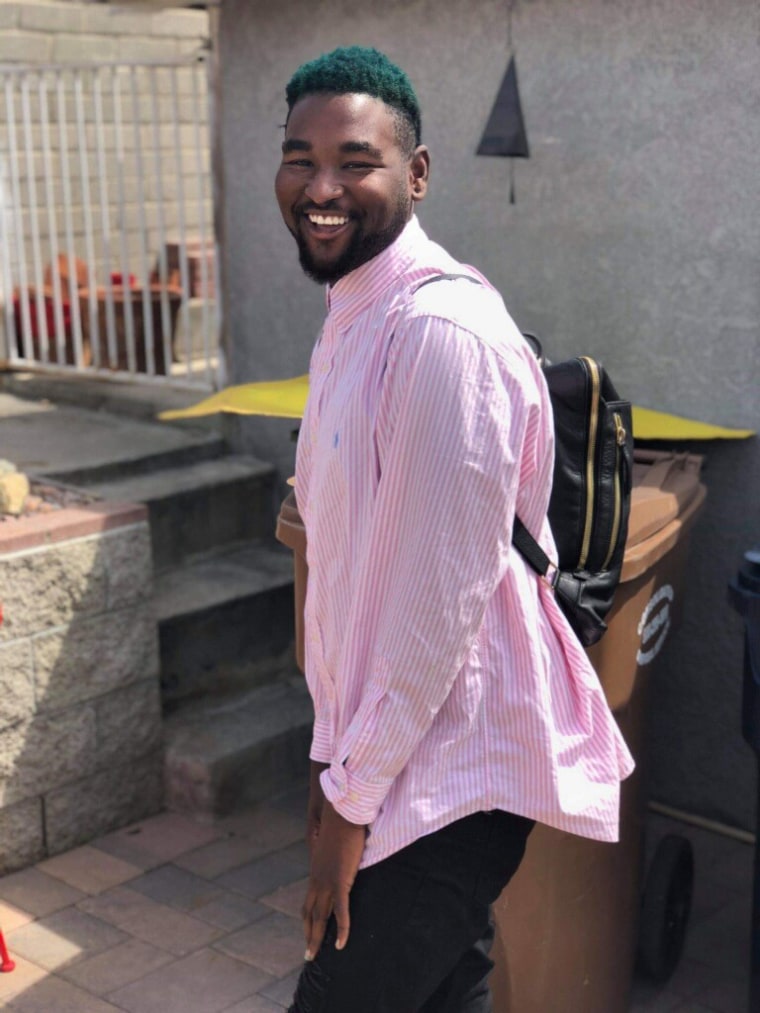 Ciota, 28, allegedly confronted Hart and two of his friends inside the Hollywood, California, store on Dec. 2 because he thought Hart was stealing. The two men got into a physical altercation, and Ciota allegedly pulled out a gun and shot Hart as he fled.
Carl Douglas, an attorney for the man's family, said Hart, who was in his early 20s, gay and homeless, was hit in the neck and died hours later at the hospital.
The complaint, which denies that Hart was shoplifting, accuses Ciota of targeting Hart because of his race and sexual orientation. According to the lawsuit, Hart and his friends had allegedly complained to a Walgreens employee prior to the shooting about Ciota's "aggressive and hostile manner."
Hart was walking toward an exit when Ciota, who had a Taser and a gun, allegedly grabbed his weapon, yelled "freeze" and then fired a shot, according to the lawsuit.
"Jonathan committed no crime or other act against defendant Ciota, or any other person, to justify the use of deadly force against him. He was unarmed and did nothing to cause defendant Ciota to believe he was confronting an imminent threat to his life or anyone else's life," the lawsuit states.
Ciota was charged in January with one count of murder. He pleaded not guilty during a court appearance that same month, NBC Los Angeles reports. Records show that Ciota is being held at a Los Angeles jail on $3 million bail. His lawyer did not return a request for comment by NBC News.
The suit accuses Walgreens of staffing armed guards in stores located in predominantly African American and Hispanic communities or with a high homelessness rate.
Walgreens said in a statement Tuesday that any suggestion that customers are racially profiled or discriminated against is "false and contrary to our deep commitment to inclusive diversity."
"As we stated at the time this tragic incident occurred, we immediately terminated the security company that employed the guard involved," the company said. "We are fully committed to providing a safe environment for our employees and customers in the communities we serve."
Hart's sister, Psykssyanna Hart, is seeking an unspecified amount of damages.