Lawyers for nearly half of the 350 or so men who have accused Ohio State University of failing to protect them from Dr. Richard Strauss have asked a judge to intervene because they say there is no settlement in sight despite months of mediation.
"OSU has not participated in the mediation process in good faith," they wrote in a letter to U.S. District Judge Michael Watson on Monday. "Our clients have waited too long for justice."
Noting that this process began 13 months ago, the lawyers said OSU "has refused to engage in productive settlement talks."
OSU spokesman Benjamin Johnson said that the school has been engaged in the mediation process.
"We are actively participating in good faith in the mediation process directed by the federal court and remain committed to a fair outcome, including a monetary resolution," Johnson said in an email.
Clearly, the victims' lawyers disagree, NBC News legal analyst Danny Cevallos said. "They are basically saying they need the court's help to move this case forward," he said.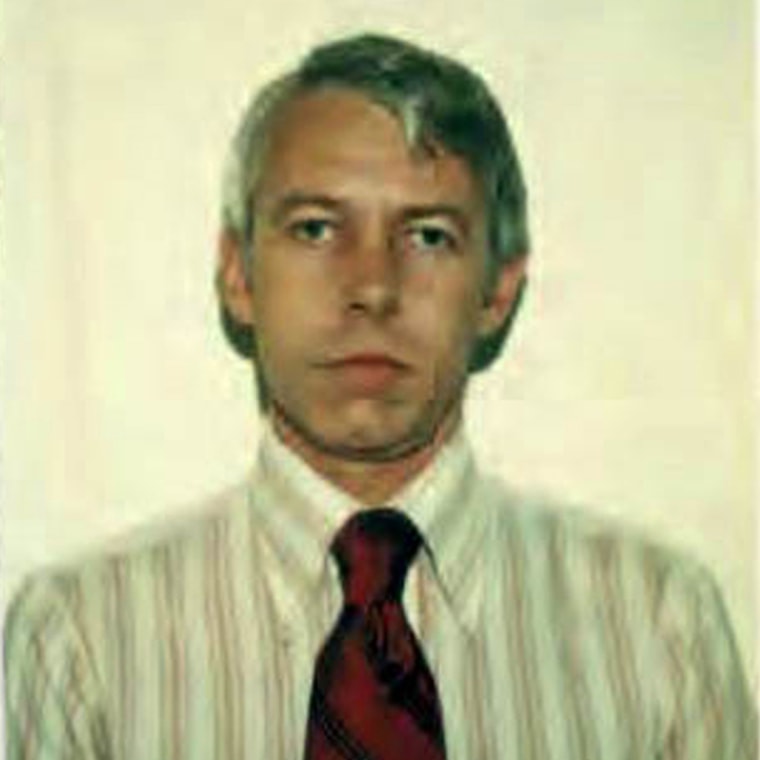 The Strauss victims have accused Ohio State of deliberately dragging its feet with the mediation process. They say the reason the school is stalling is because it is waiting to see whether the Republican-majority Ohio Legislature passes House Bill 249, which would create a window so the Strauss victims could sue the school.
"They want to see how the wind blows and see if it goes in their favor," said Dan Ritchie, a former OSU wrestler and Strauss victim. "They are playing politics with this."
Under pressure from Ohio House Speaker Larry Householder and Gov. Mike DeWine, both Republicans, the House Civil Justice Committee recently held a number of public hearings on the bill. Householder said the school hasn't accepted full responsibility for Strauss' abuse.
During one hearing, former wrestler Adam DiSabato called one of his former coaches, powerful Republican Congressman Jim Jordan, a "coward" and accused him of being part of a "cover-up." DiSabato's brother Mike DiSabato publicly accused Jordan of turning a blind eye to the sexual abuse of male wrestlers by Strauss. Jordan has not been named as a defendant in any legal filings.
Ritchie, however, said his impression is that "the Democrats are ready to move on" the bill but that "some of the Republican members are holding this up."
"My feeling is that the representatives are there to represent the people, not the institutions, meaning Ohio State. If they are not doing that, I think that's wrong," he said.
In response to an inquiry from NBC News, Householder's spokeswoman said they were preparing a response.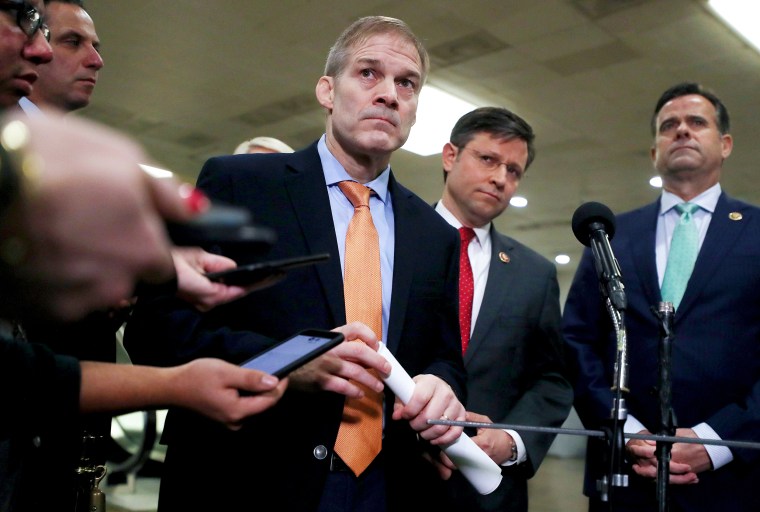 Jordan, who coached at the school from 1986 to 1994, was implicated in the scandal in July 2018 after several former wrestlers publicly called him out for insisting that he had no idea Strauss was abusing athletes and that he had not even heard any locker room talk about the doctor.
"He'd have to be walking around with his eyes shut and fingers in his ears," said Ritchie, adding that he had held Jordan in high regard. "It was joked about in the locker room."
Jordan's spokesman Ian Fury denied the allegations, saying in an email, "Congressman Jordan never saw or heard of any abuse, and if he had he would have dealt with it"
In their letter, the victims' lawyers reminded Watson that after they filed their first lawsuits in July 2018, the judge personally vouched for then OSU board chairman Mike Gasser, calling him "a man of this word."
But Gasser resigned from the post in May.
"Our clients deserve an opportunity to be heard," the lawyers' letter states. "They have been psychologically traumatized not only by Strauss' abuse, but by OSU's ongoing indifference and betrayal."
Gasser is not the only high-profile Ohio State official who has exited in the wake of the Strauss scandal.
University President Michael V. Drake announced in November that he was retiring. And word of his departure came a week after one of his chief advisers, Chris Culley, announced he was heading to Georgetown University.
Their exits came in the wake of a damning report by the Perkins Coie law firm, hired by the school to conduct an independent investigation, which concluded in May that coaches and administrators at Ohio State knew for two decades that the doctor was preying on young men but failed to act.
"Strauss sexually abused at least 177 male students-patients," the investigators reported.
Since the release of the Perkins Coie report, Ohio State has apologized repeatedly and insisted that it was "actively participating in good faith in the mediation process directed by the federal court." The school has also said it "has led the effort to investigate and expose Richard Strauss' abuse and the university's failure at the time to adequately respond to or prevent it."
Strauss died by suicide in 2005.
Meanwhile, two other Big Ten universities are contending with similar allegations of abuse of male students that happened decades ago.
At the University of Michigan, dozens of men have reported being preyed upon by Dr. Robert E. Anderson, a physician who worked at the school from 1968 until 2003. He died in 2008.
And the University of Minnesota is investigating allegations a former men's hockey assistant coach named Thomas "Chico" Adrahtas sexually abused players more than 30 years ago.
Adrahtas, in an interview with the sports website The Athletic, has denied abusing anyone.