A 20-year-old University of South Carolina student was fatally shot early Saturday when he tried to enter the wrong home, police said.
Columbia police found Nicholas Anthony Donofrio, 20, dead of a gunshot wound to his upper body on the front porch of the home on South Holly Street, about 2 miles from the university campus, police said in a news release.
Police say Donofrio lived on the street and tried to enter the wrong home when he was shot.
A 911 call first came in shortly before 2 a.m. reporting a home burglary, and the call was upgraded to "a shots fired call" while officers were on their way to the scene, the release said.
The Richland County Coroner's Office identified Donofrio, police said.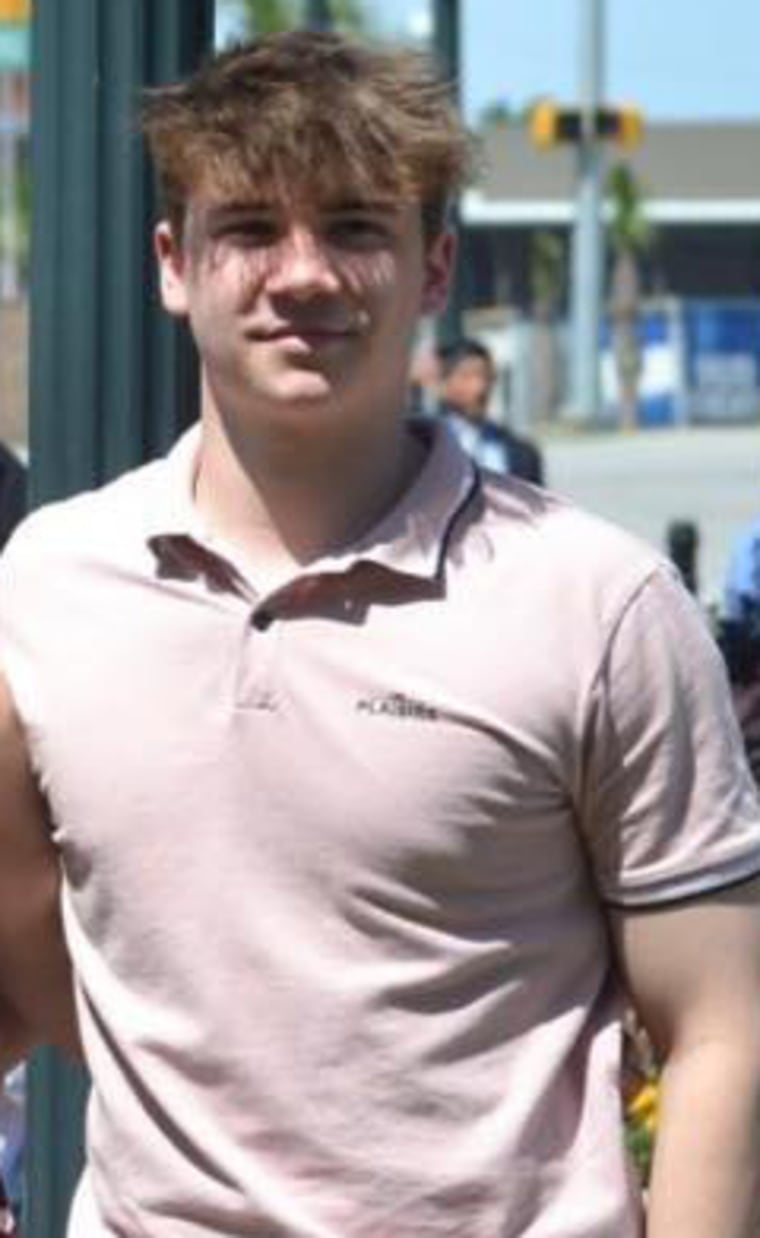 Police investigators "will continue to consult with the Fifth Circuit Solicitor's Office regarding the circumstances of the case," the news release said. A police spokesperson said charges had not yet been filed.
South Carolina's "stand your ground" law allows people to use deadly force in self-defense if they are not breaking the law and in places where they have a right to be, according to the Giffords Law Center to Prevent Gun Violence, a nonprofit advocacy organization. The state does not require gun owners to be licensed to own or purchase guns, it says.
Donofrio is originally from Connecticut, police said. His parents could not immediately be reached for comment Monday.
Donofrio graduated from Daniel Hand High School in Madison, a town about 20 miles east of New Haven, in 2021, Madison County schools Superintendent Craig Cooke and the school's principal, Anthony Salutari Jr., said in a statement.
A University of South Carolina spokesperson said in a statement that Donofrio was a sophomore and that the university's Student Affairs team is providing support to students.
Donofrio was studying kinesiology and exercise science, according to his LinkedIn profile.
The fatal shooting is the latest in a string of similar tragedies, in which people have been shot — sometimes fatally — for making mistakes.
In April, Andrew Lester, a white man in his 80s, shot Ralph Yarl, a 16-year-old Black boy, after he rang the wrong doorbell as he was intending to pick up his younger brothers in Kansas City, Missouri. Yarl survived but has said he is suffering lingering effects from the shooting, including difficulty concentrating.
Lester has been charged with first-degree assault and armed criminal action. He pleaded not guilty and was released on $200,000 bail and ordered to surrender his passport, give up his firearm and have no contact with Yarl. If he is found guilty, he could face a maximum sentence of life in prison on the assault charge and three to 15 years on the gun charge.
Days after the shooting of Yarl, Kevin Monahan, 65, fatally shot Kaylin Gillis, 20, after the car she was in mistakenly turned into his driveway in upstate New York. Monahan was arrested on a charge of second-degree murder, to which he pleaded not guilty.
Also in April, Pedro Tello Rodriguez Jr., 25, was charged with deadly conduct, a third-degree felony, in the shootings of two Texas cheerleaders — one of whom was injured critically — after one got in the wrong car in the parking lot of a supermarket about 25 miles northeast of Austin. It was not immediately clear whether Rodriguez had entered a plea and whether he remains in custody, and a police spokesperson could not immediately be reached for comment.
Experts and gun control advocates have blamed the incidents on lax gun laws and increasingly incendiary mainstream political discourse.