A University of Wisconsin-Madison student already accused of sexually assaulting three women is now facing at least nine charges — and perhaps dozens more — after multiple victims have come forward alleging attacks, the Dane County District Attorney's office said Wednesday.
Alec Cook, 20, was arrested last week after a fellow UW student went to the police saying he had strangled and assaulted her at his apartment on October 12, according to a criminal complaint filed in Dane County. More victims began leveling accusations soon after.
Madison police said they knew of four victims in total — all students at the university.
But a search warrant filed with the Dane County Circuit Court states that dozens of women have come forward wanting to speak about "unknown acts related to Cook."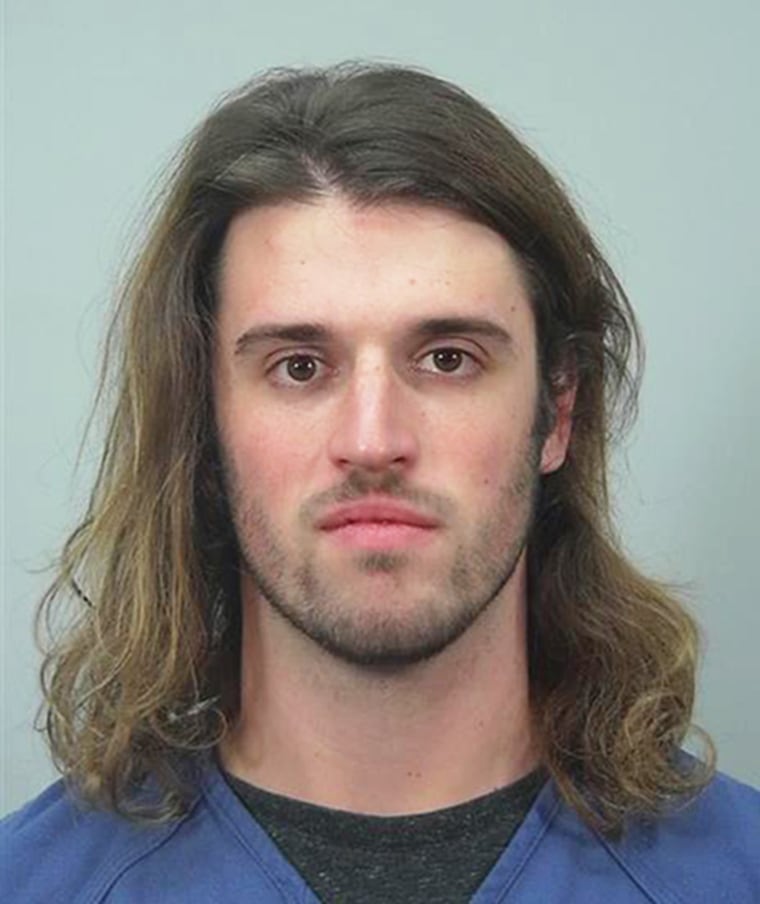 Cook is under emergency suspension and has been banned from campus, according to a statement released by the university's dean of students. He'll appear in court on Thursday for a bail hearing.
A detective who searched Cook's apartment said in the warrant that he found a black leather notebook in a nightstand drawer that listed the names of "a series" of women, how he met them and what he liked about them. Some entries went on to document "what he wanted to do with the females," the warrant states.
"Disturbingly enough," it continues, "there were statements of 'kill' and statements of 'sexual' desires."
The detective added he "believes that the book could document other victims of criminal acts."
In a statement, Cook's attorneys stressed that "no facts have yet been proven."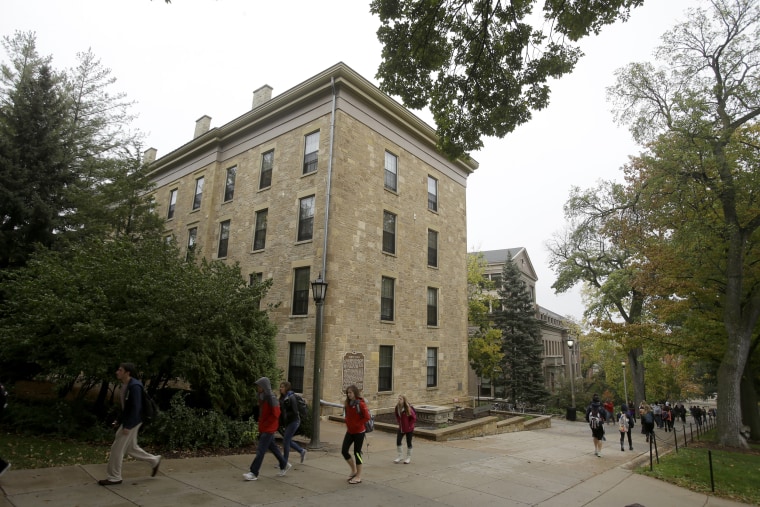 "Once we have the charges, we will review and respond appropriately," said Chris Van Wagner and Jessa Nicholson, attorneys for Cook. "For now, we ask people to keep in mind that while many words may have been spoken, published, shared, and posted, no facts have yet been proven."
They added: "On behalf of Alec, we will have plenty to say, at the proper time and in the proper forum. But keep in mind that not everything you hear is true, and that in the past few years, several grave accusations in similar cases were later proven groundless."
The university, meanwhile, is urging survivors of sexual assault on campus to come forward.
"Every student has the right to be safe on our campus and in our community," said Becky Blank, chancellor of the University of Wisconsin-Madison, in a statement posted on Twitter. "We have increased our efforts in recent years to prevent these crimes from taking place. When they occur, I urge our students to report them, so that we can support survivors and hold those responsible accountable for their actions."