A Tennessee woman has been charged after her apparent suicide attempt launched the chain of events that ended with the tragic drowning death of a beloved police officer.
Judi Glisson was hit with aggravated vehicular homicide and probation violation charges on Monday — the same day a memorial service was held for Metro Nashville Police Officer Eric Mumaw.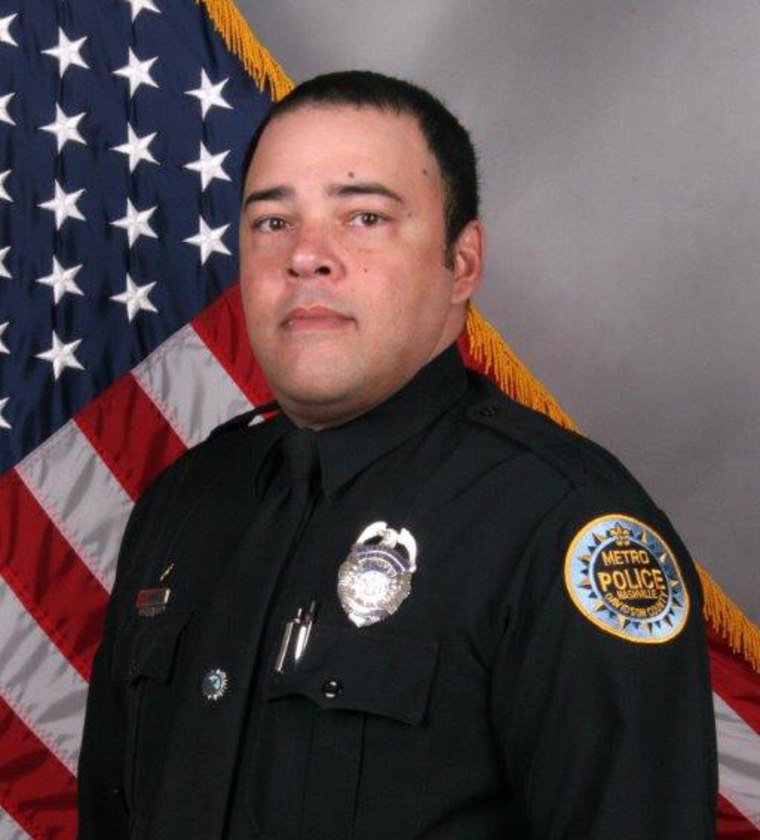 "Officer Mumaw gave it everything he had until the final moment when he did what he had always done," Nashville Mayor Megan Barry said at the service. "He served and protected us."
Glisson, 40, was on probation for a 2016 DUI conviction when Mumaw encountered her around 4:30 a.m. (5:30 a,m, ET) Thursday.
Mumaw, who had been on the force for 18 years, and two other officers were responding to a call from a member of Glisson's family who said she was thinking about committing suicide by driving her car into the river. She was in her vehicle at the bottom of a boat ramp when the officers arrived.
"It was running and in park and the defendant had her foot pressed on the brake pedal," the arrest warrant states.
Mumaw and Officer Trent Craig were on the driver's side trying to persuade her to climb out of the car, while Officer Nick Diamond was on the passenger side.
Related: Nashville Police Officer Drowns While Trying to Save Suicidal Woman
"At one point in the conversation, the defendant asked Officer Craig what would happen if she drove the vehicle in the river," the warrant states. "Officer Craig advised her that he and other officers would have to make an attempt to save her."
Glisson "appeared to be extremely intoxicated but was coherent enough to carry on a conversation with him," Craig said in the warrant. She later admitted drinking seven or eight beers that night, police said.
Related: Nashville Police Officer's Body Recovered After Drowning
When Glisson suddenly put the car into drive, Craig tried to stop her "but was not quick enough to do so."
Mumaw, who had his hand on the door handle, "slipped on the slick, steep boat ramp and was pulled into the river."
While Glisson was able to make it back to shore, it was five more hours before Mumaw's body was recovered from the frigid water.