MADRID — The king of Spain's brother-in-law was found guilty of fraud and tax evasion and sentenced to more than six years in prison on Friday.
His wife, Princess Cristina, the sister of King Felipe VI, was found not guilty of being an accessory to tax fraud. But a panel of judges ruled that she must pay fines of nearly 265,000 euros (more than $280,000) because she benefited indirectly from crime.
Her husband, Inaki Urdangarin, was found guilty of evading taxes, fraud and various other charges. He was sentenced to six years and three months.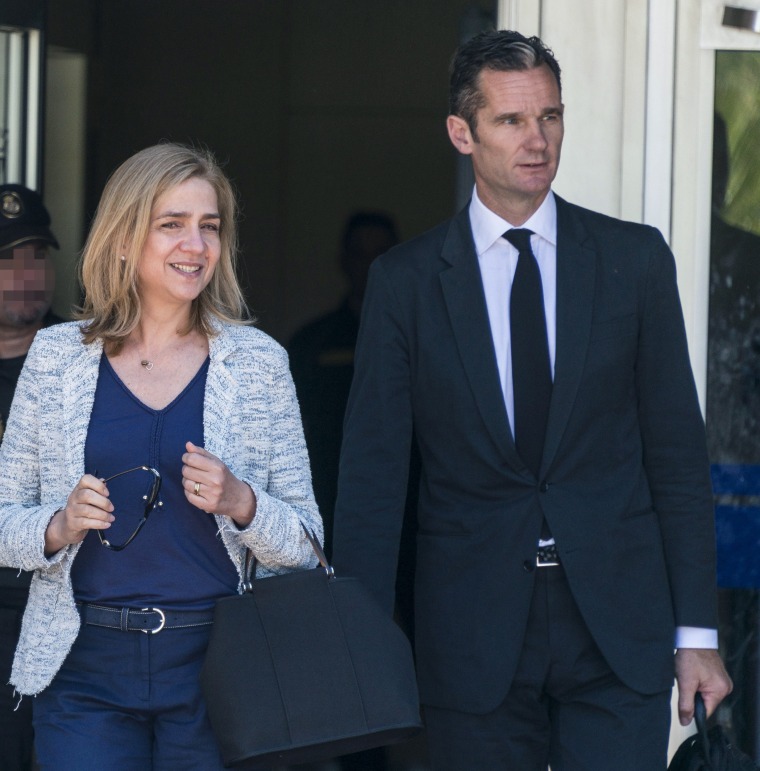 The decision, which can be appealed to the Supreme Court, came after a year-long trial that was seen as a test of whether Spain's rich and powerful were accountable to the law.
The trial and the long investigation that preceded it had been followed closely in a country jaded by high-level political and banking corruption cases, where inequality has grown in the wake of the 2008 financial crisis.
The investigation heightened the impression among Spaniards that the royal family was out of touch with ordinary people just as Spain was suffering its worst recession of modern times.
A spokesman told Spanish media that the royal family respected the court's decision. There was no immediate comment from Felipe and Queen Letizia, who received news of the ruling during a visit to a museum in Madrid with the Hungarian president.
The trial centered on accusations that Urdangarin used his former title, Duke of Palma, to embezzle about 6 million euros ($6.6 million) in public funds for the nonprofit Noos Institute.
The institute organized conferences and sports-related events and was run by Urdangarin and a partner, Diego Torres. Torres was sentenced to eight and a half years.
Prosecutors said Urdangarin had used his royal connections to win public contracts to put on events through the Noos Foundation, then overcharged for the events and hidden millions of euros in proceeds abroad.
Some of the foundation's money was transferred to a private company and used to pay for family holidays, home furnishings and theater tickets, prosecutors said.