ASHDOD, Israel — Liel Fishbien's last message from his sister was a warning: "Be careful and quiet. They're in your neighborhood." 
Fishbien, 25, hid in his grandmother's house for hours as their Be'eri kibbutz was ambushed on Oct. 7, part of a large-scale attack on Israel by terrorists from Hamas. Dozens of people in Fishbien's small community were killed, while others were taken hostage across the border to the Gaza Strip, a blockaded Palestinian enclave controlled by the militant group Hamas.
Fishbien believes the hostages include his sister, Tchelet Fishbien, 18, who had been hiding in a nearby home with her boyfriend. But so far she does not appear to be included in the Israeli government's official count for lack of clear proof that she has been taken.
Follow live coverage from NBC News here.
"They haven't located a video of her inside Gaza," Fishbien said, so she is considered "among the missing and not the hostages."
Since the Hamas attacks, the Israeli government has been updating official figures on the number of people killed or abducted. But people like Fishbien say they feel stuck in the space between, waiting anxiously for news about missing loved ones who have still not been categorized.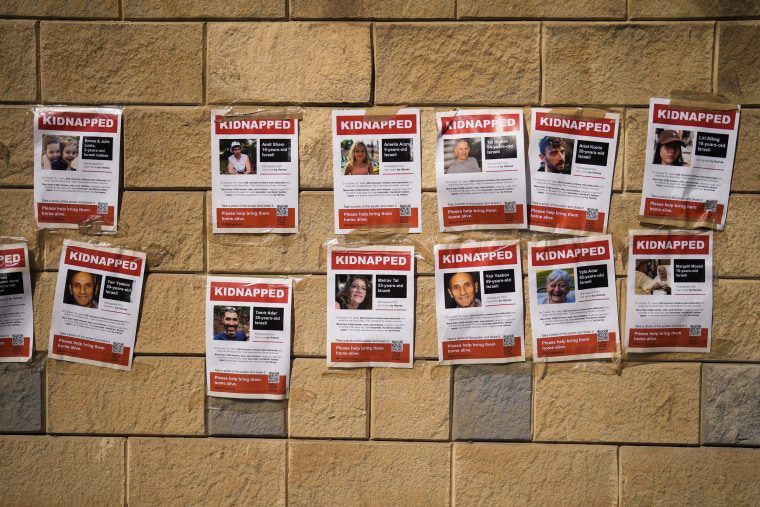 Their frustration is evident in places like Tel Aviv, where missing persons posters were displayed on the walls of the Israeli government and military center at a protest Saturday.
A spokesperson for the Israel Defense Forces said Monday that 199 families had been notified that their relatives were among those abducted, up from 155 on Sunday. Netanyahu met with some of those relatives Sunday after families expressed frustration with what they said was a lack of communication from his government.
Israeli officials say they are also still working to identify all of the dead, some of whom were injured beyond recognition. As of Monday, 1,400 people had been killed and 3,500 had been wounded in Israel, while more than 2,750 people had been killed and 9,700 had been wounded in Gaza.
On Monday, Fishbien said he had learned that his sister's boyfriend had been found dead. He said he has not given up hope for his sister, even if it is unclear where she fits in the official numbers.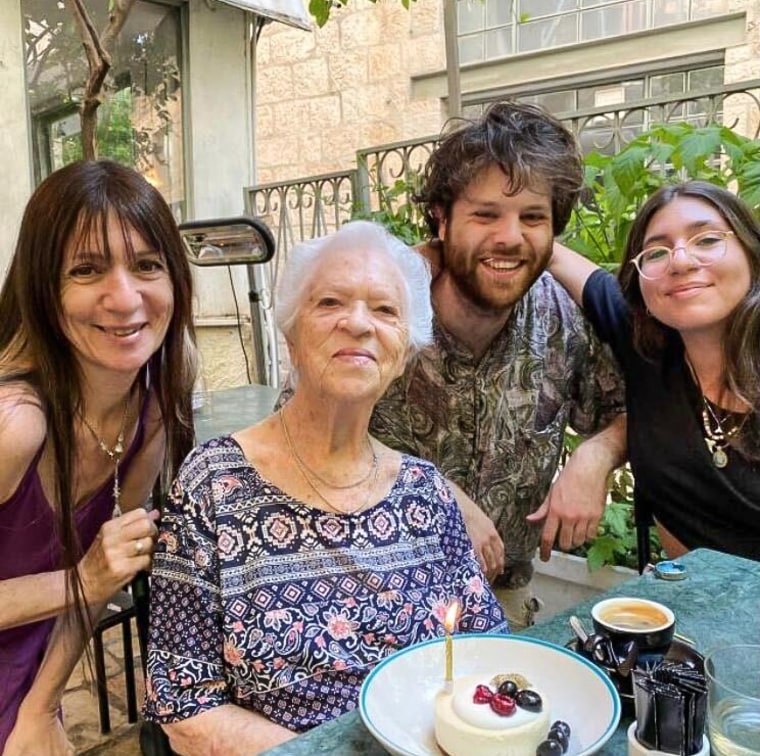 Though he understands the difficulties of providing clarity "from a bureaucratic and formal point of view," Fishbien said, the lack of certainty for families like his is "not right."
Asked to clarify who is included in the official abduction count and how many people are missing but not confirmed to have been abducted, an IDF spokesperson declined to comment Monday. The Israeli government's press office did not respond to multiple requests for comment sent Sunday evening and Monday morning.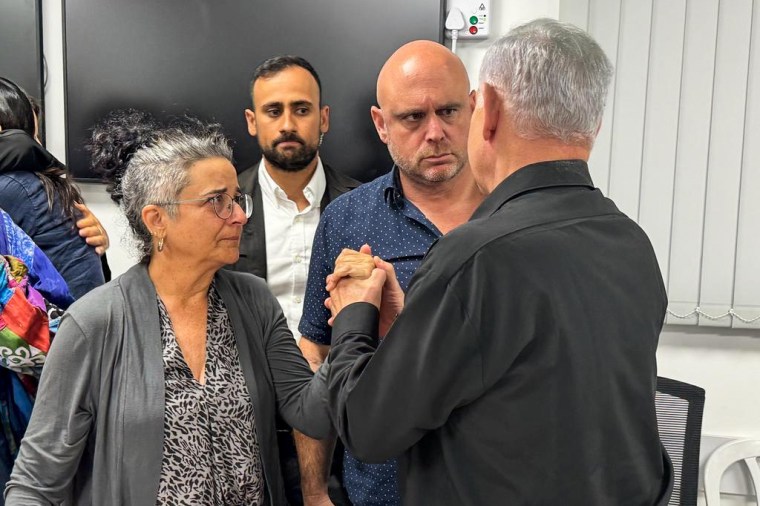 'They didn't evaporate'
Jonathan Dekel-Chen — whose son Sagui Dekel-Chen, 35, a father of two who is also an American citizen, has been missing since Oct. 7 — said he does not care what the official numbers of those taken hostage are or how they are determined.
"Whatever the Israeli government says or doesn't say, I know that my son, like dozens of other people from my kibbutz, have been taken hostage by Hamas," he said. "There is absolutely no doubt in my mind."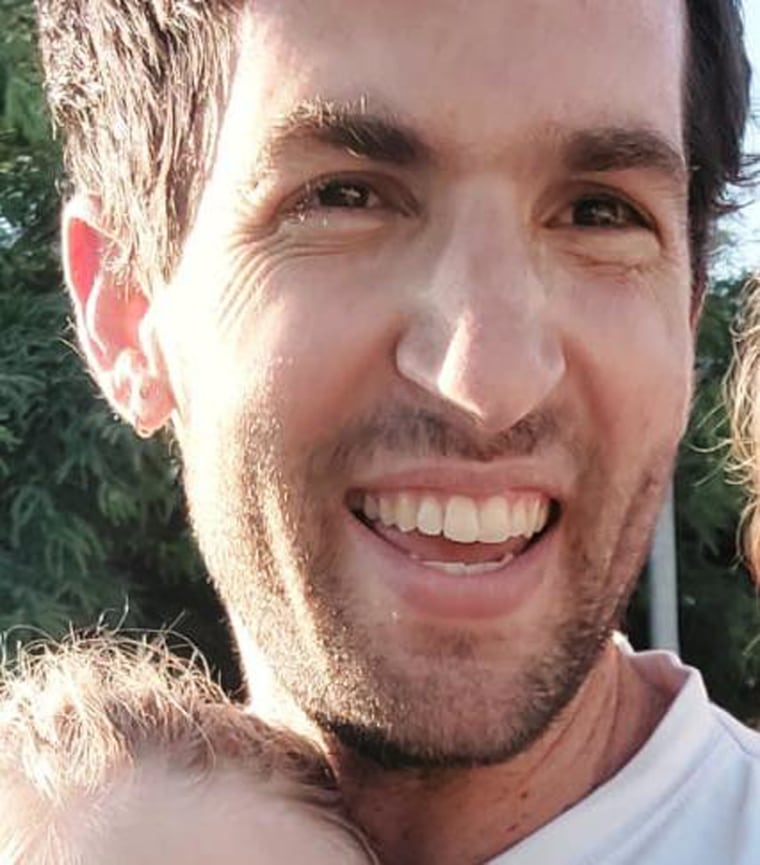 Dekel-Chen's southern Israel kibbutz, Nir Oz, was the site of a brutal massacre by Hamas terrorists, who murdered or abducted scores of residents. But his son's body and those of others have not been recovered.
"They didn't evaporate," he said. "They're being held by Hamas."
Dekel-Chen was among the family members of Americans believed to be held hostage who spoke with President Joe Biden on a video call last week. Biden said that he would do "everything possible to return every missing American to their families" and that U.S. officials were working "around the clock" to try to secure the release of Americans held hostage.
There were no updates on his son's case during the call, Dekel-Chen said, and he has not received any updates from the Israeli government.
Ido Nagar is still holding out hope that his wife, Celine Ben David Nagar, 32, is alive. She went missing Oct. 7 after she drove into southern Israel from their home in Holon, just south of Tel Aviv, and her car was found with bullet holes, smashed windows and blood on the outside.
Asked whether Israeli officials considered her to have been taken hostage, Ido Nagar, 33, said Monday afternoon that he was still waiting for an update.
"They can't tell yet," he said. "They don't know."