Israel's defense minister reiterated his country's "deep, significant" ties with the U.S. on Wednesday, a day after it emerged that President Donald Trump had shared highly sensitive Israeli intelligence with Russia.
"The security relationship between Israel and our greatest ally the United States is deep, significant and unprecedented in volume," Avigdor Liberman wrote in a tweet.
Trump spoke with Prime Minister Benjamin Netanyahu late Tuesday, a senior White House official told NBC News. Israel is the largest recipient of U.S. foreign military aid.
On Tuesday, three government officials told NBC News that Israel had been the source of ISIS-related intelligence about a laptop bomb threat that Trump had given Russian Foreign Minister Sergei Lavrov.
The link to Israel — first reported by the New York Times — came a day after it was first disclosed that the president had passed on the information during a meeting at the White House last week.
Although Trump tweeted that he had an "absolute right" to brief Lavrov, some lawmakers have warned that the episode could have serious repercussions for relations with key partners.
"The disclosure of highly classified information has the potential to jeopardize sources and to discourage our allies from sharing future information vital to our security," Sen. Susan Collins, R-Maine, said.
Also on Tuesday, National Security Advisor H.R. McMaster said that what Trump did was "wholly appropriate" and "consistent with the routine sharing of information between the president and any leader with whom he's engaged."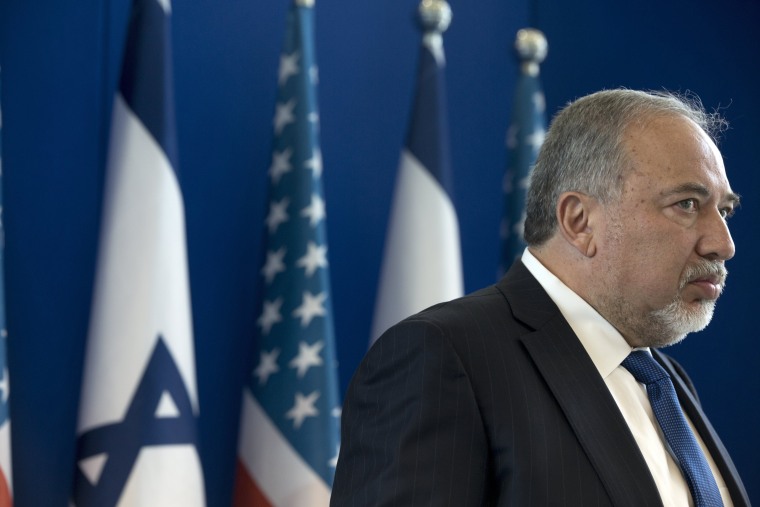 Meanwhile, two U.S. intelligence officials told NBC News that many people inside the U.S. intelligence community dispute McMaster's characterization.
In 2016, the U.S. pledged to give Israel's military $38 billion over 10 years, which former President Barack Obama's White House said was the largest such aid package in American history.