Colorado college student Alejandra Villanueva was enjoying a 10-day electronic music festival in Mexico when her night of revelry turned into a nightmare. The 18-year-old Denver woman was identified as the lone American killed after a gunman opened fire early Monday at a nightclub in the popular beachside resort of Playa Del Carmen.
Her brother confirmed to NBC News that she was among the five fatalities after Mexican authorities said a female patron died in an ensuing stampede as club-goers fled the shooting.
Witnesses who were with Villanueva described how they tried desperately to protect her.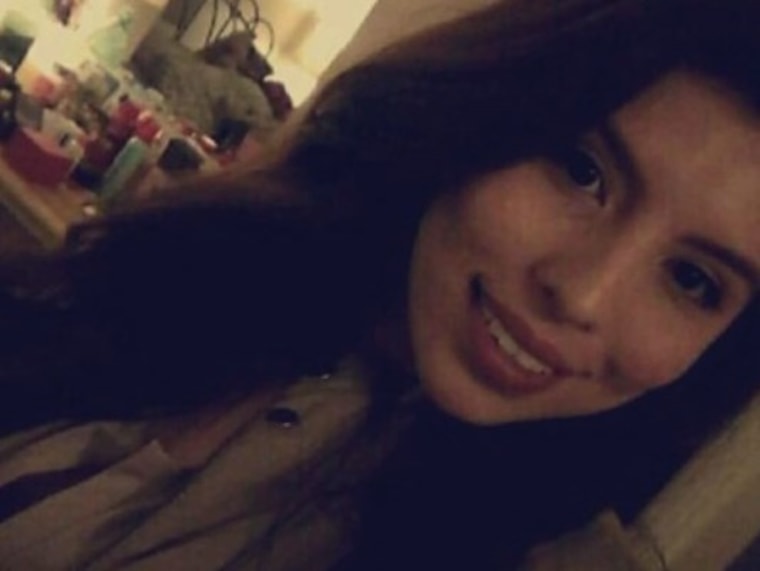 Ignacio Valencia, of Houston, said they were sitting outside the Blue Parrot club when a flood of panicked patrons ran toward them at around 2:30 a.m. (3:30 a.m. ET).
"I hear bullets," he told NBC News. "As soon as it happened everyone said, 'Get down! get down!' So I told Alejandra get down."
Villanueva responded to Valencia in Spanish that she didn't feel anything, he said. He told her: "Well, just stay with me."
As feet and bodies spilled around them, he noticed Villanueva was unconscious. He attempted to nudge her awake.
Related: BPM Music Festival: 5 Killed at Electronic Dance Event in Mexico
"I'm telling her, 'Let's go, we have to go,'" he said. "I'm screaming for my other friend, Michael, who was there with us as well ... That's when my friend comes and we're trying to wake her up and everything, but she's not responsive. I kind of felt that she was no longer with us at that point."
Amid the mayhem, Valencia said he had been shot in both hands. New York man Michael Angel Palenque, who was with the pair, was also hurt.
Valencia and Palenque managed to track down an ambulance. Valencia described the night as "the worst experience I've ever had in my entire life."
Two other Americans, including a Washington state woman, suffered various injuries, reported NBC affiliate KHQ.
The attorney general for the Mexican state of Quintana Roo said on Facebook that four male victims died from gunshot wounds: a Canadian who worked as a security supervisor for the music festival; an Italian who was a festival staffer; and two Mexica nationals. Villanueva's identity was also confirmed among the victims, although the circumstances of her death was not revealed.
A manhunt continued Tuesday for the gunman, who managed to escape the scene of the nightclub shooting. Police said the carnage began after he was denied entrance to the BPM electronic music festival taking place inside, and a shootout ensued with guards.
The U.S. Embassy in Mexico confirmed on Twitter that "an American citizen has been killed."
Villanueva's family said they are left grief-stricken by her death. Her brother, Roberto Martinez, said she was an art lover and described her as "magnificent" during an interview with NBC affiliate KUSA.
The Colorado woman had just graduated high school and was going to community college, her brother said. She wanted to become a teacher for children with Down syndrome.
"I'm pretty much devastated, I was in shock all day," Martinez said. "I didn't want to think that it was true, that my sister was gone. Until I started receiving calls, after calls, after calls saying they were sorry ... that's when it started kicking in that I wasn't going to see her anymore."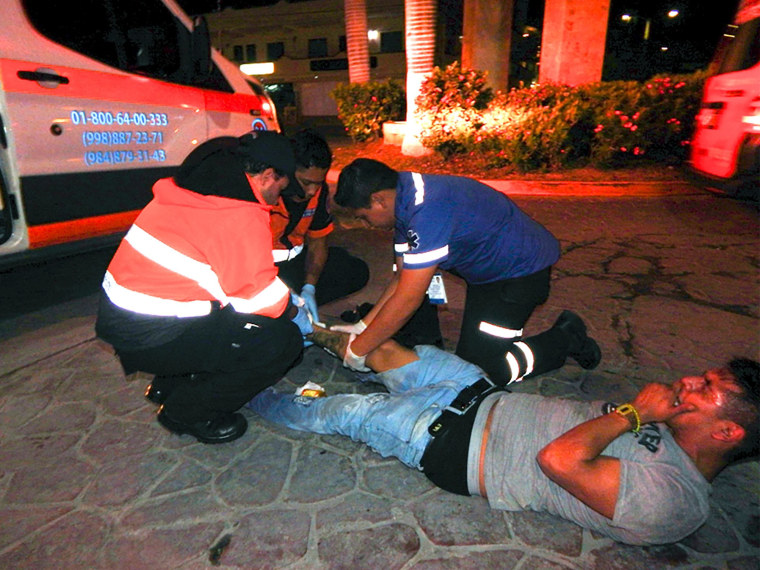 Other shooting survivors said they were lucky not to have been caught in the crossfire.
Zachary Freud, 23, of Montreal, was just outside the packed Blue Parrot when he saw a man arguing with security. He and his friends didn't think anything of it until that man pulled out what looked like a rifle.
The gun was fired, and then the crowd at the club dispersed, Freud said. He was separated from his friends.
"It was so crowded, you know," Freud told NBC News. "Everybody started running, you know. Shooting, shooting, shooting, everybody like pushing everybody."
Freud said he took cover in a nearby hookah bar and waited until the commotion was over.
After four or five minutes, the streets emptied out and he went back into the Blue Parrot to find his friends. He saw a security guard on the ground not moving. "There was like blood everywhere on the floor," he added.
Freud left the club, recording some of the aftermath of the carnage on social media. He later found his friends, he said, and they were all safe.