Bases in Iraq and Syria with U.S. personnel have been attacked at least 10 times since Thursday, bringing the total number of attempted attacks on U.S. targets in the region since Oct. 17 to 38, according to three U.S. defense officials.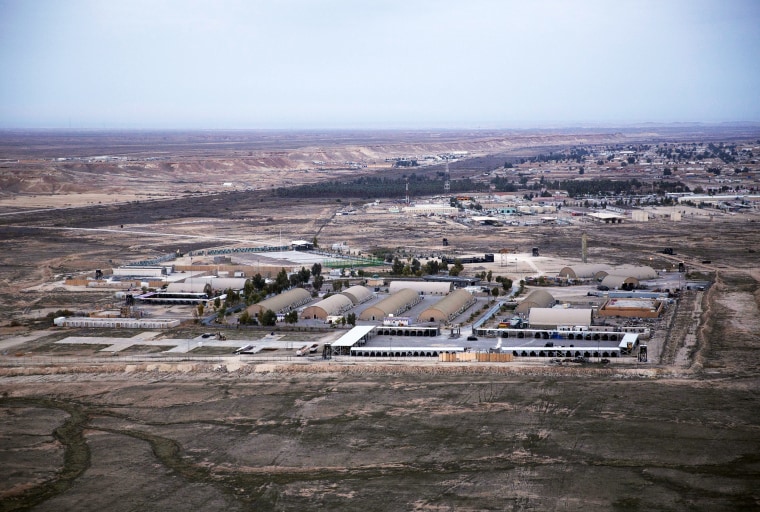 The officials said most of the attacks have come via one-way drones and rockets, and none of them resulted in any new U.S. casualties or damage to infrastructure.
Most of the newest attacks took place on Sunday and Monday, according to U.S. officials.
At least 19 of the 38 attacks against U.S. targets occurred after the U.S. launched retaliatory strikes on two Iranian-linked targets in Syria on Oct. 26.
Before they retaliated, U.S. and coalition forces had been attacked repeatedly in Iraq and Syria, according to defense officials.
The U.S. defines attacks as attempted strikes on U.S. facilities. Not all attempts actually reach the U.S. targets. 
Brig. Gen. Pat Ryder, the Defense Department press secretary, said on Oct. 24 that the groups conducting the attacks are supported by Iran and its Islamic Revolutionary Guard Corps.
"We always reserve the right to defend ourselves, and we will never hesitate to take action when needed to protect our forces and our interests overseas," he said.
U.S. defense officials said Monday that the attacks launched against U.S. targets prior to Thursday had injured at least 45 Americans. The number is twice as many as previously reported.
The U.S. military is monitoring approximately two dozen service members who may have suffered traumatic brain injuries (TBI) during the attacks, say defense officials. The remainder of those injured suffered minor injuries.