I've been celebrating Father's Day for as long as I can remember (although I'm pretty certain I still need to follow through on a few "Do the Dishes" coupons that my dad tried to redeem years ago). This Father's Day, however, will be extra special.
This is the first time I get to celebrate being a dad, too. Ava turns 1 next month. And, she's, far and away, the best assignment I've ever had.
To help honor dads ahead of this weekend, we checked in with some creative second graders in northern Virginia. And, let me tell you: these little guys have big plans for you dads this Sunday.
Jason promised to finish eating his carrots. A few students even agreed to give their dads "one undisturbed nap." And, pretty much the entire class promised hugs, in bulk.
In a classroom at Fairhill Elementary School in Fairfax, English is the second language –- but loving your dad needs no translation. They might not tell you all the time, but the 7 and 8-year-old students we met have been observing how much fathers do for their families.
Hannah, whose first language is Korean, wrote, "I love my dad because he works hard for us and he cares for us."
Muneeb told us his dad makes the world's best burgers and fries. His card reads, "Dear Dad, Happy Father's Day and thank you for all the hard work you do…and you cook awesome!"
I can't wait for this weekend. I'm so proud to be Ava's dad.
Happy Father's Day.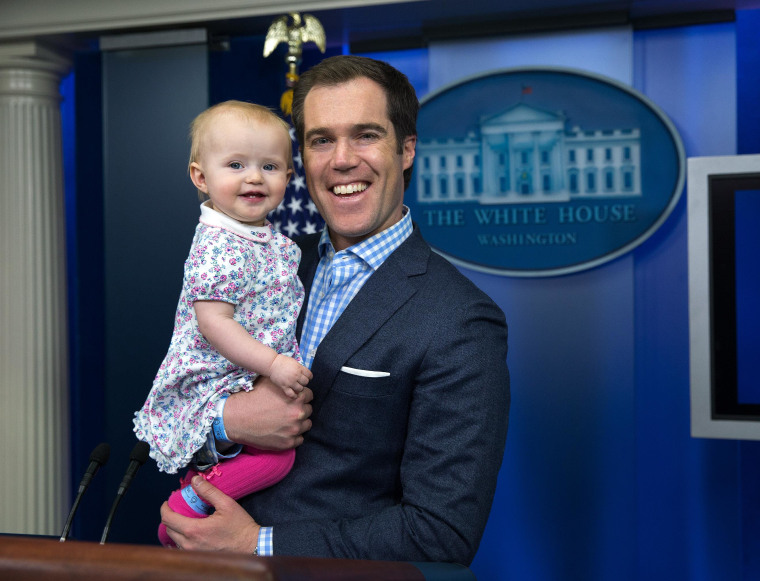 Want to catch up on the day's news? Sign up for Nightly Perspective newsletter from Brian Williams and the "Nightly News" team