Former President Donald Trump on Thursday officially signaled plans to appeal the $5 million jury verdict this week that found him liable for sexually abusing and defaming writer E. Jean Carroll.
In a filing in federal court in Manhattan, Trump attorney Joe Tacopina said Trump was appealing the dollar amount and "all adverse orders, rulings, decrees, decisions, opinions, memoranda, conclusions or findings" from U.S. District Judge Lewis Kaplan, who presided over the civil trial.
Trump ripped Kaplan on social media Wednesday, labeling the "Clinton appointed Judge" a "terrible person" and "completely biased."
"The whole Rigged Hoax is yet another TRAVESTY OF JUSTICE, a continuation of the greatest political Witch Hunt of all time!!!" Trump wrote on his Truth Social site.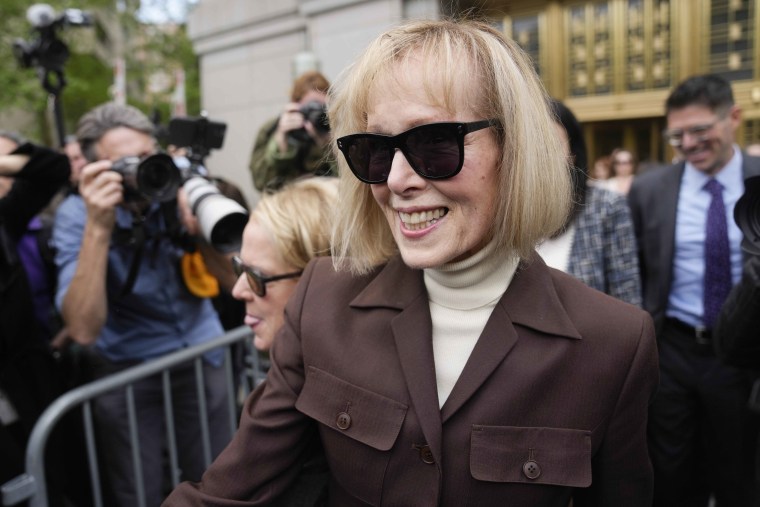 The verdict reached Tuesday was officially entered into the court docket Thursday.
Tacopina said in a statement Thursday that the appeals court had overturned Kaplan once before in the litigation, and "we are confident it will be twice after this appeal is heard." 
An attorney for Carroll, 79, did not immediately respond to a request for comment.
Carroll's lawsuit alleging battery and defamation accused Trump, 76, of raping her in the dressing room of a Manhattan department store in the mid-1990s and then defaming her in a statement when he called her allegation a "complete con job."
The jury did not find Trump liable for rape, but it found him liable for sexual abuse — an element of her battery claim — and defamation.
The verdict hasn't stopped Trump from insulting Carroll, a former Elle magazine advice columnist. In a CNN town hall Wednesday night, he referred to her as a "whack job" with a "made-up story."
Trump waived his right to testify in the trial, which began in late April. He said his lawyer recommended he not take the stand because "it's a fake story and you don't want to give it credibility."