WASHINGTON — Famed civil rights lawyer Benjamin Crump warned Florida Gov. Ron DeSantis on Wednesday that he could sue over his administration's decision to block a new Advanced Placement course on African American studies from being taught in high schools.
Crump was joined by three AP honors high school students at the announcement in Tallahassee.
"We're here to give notice to Gov. DeSantis that if he does not negotiate with the College Board to allow AP African American studies to be taught in the classrooms across the state of Florida that these three young people will be the lead plaintiffs in a historic lawsuit," Crump said, pointing to the students.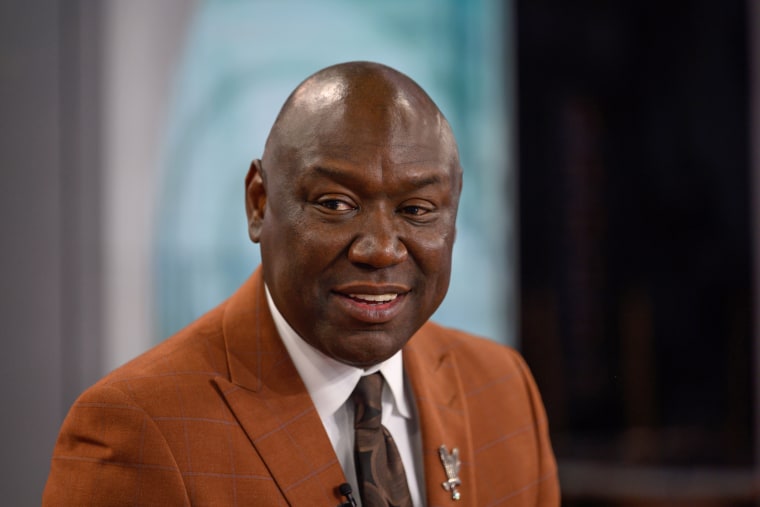 Crump was also joined by several Florida state legislators, including House Minority Leader Fentrice Driskell, as well as Fedrick Ingram, the secretary-treasurer of the American Federation of Teachers.
DeSantis' administration rejected the AP African American studies program in a letter this month to the College Board, which oversees AP classes.
Florida education officials did not specify exactly what content the state found objectionable. They said, "As presented, the content of this course is inexplicably contrary to Florida law and significantly lacks educational value."
The state pointed to six areas of concern and works by Kimberlé W. Crenshaw; Gloria Jean Watkins, known by her pseudonym bell hooks; Angela Davis; and other Black authors. And at a news conference Monday, DeSantis and Education Commissioner Manny Diaz Jr. argued that the course is a Trojan horse for "indoctrinating" students with a left-wing ideology under the guise of teaching about the Black experience and African American history (which is mandated in the state).
The College Board said Tuesday it would release a new framework for the AP course, which it said has been under development since March.
The Florida Education Department said it welcomed the revisions, even though they have not yet been released.
"We are glad the College Board has recognized that the originally submitted course curriculum is problematic, and we are encouraged to see the College Board express a willingness to amend," Alex Lanfranconi, a spokesperson for the agency, said in a statement. "AP courses are standardized nationwide, and as a result of Florida's strong stance against identity politics and indoctrination, students across the country will consequentially have access to an historically accurate, unbiased course."
Lanfranconi said he expected the removal of content about topics "that violate our laws," including critical race theory, Black queer studies and intersectionality.