The death of "Euphoria" star Angus Cloud prompted many on social media to reflect on the importance of taking mental health seriously.
The cause of death for Cloud, 25, has not yet been confirmed. But family sources told NBC News that Angus had been battling suicidal thoughts since returning from Ireland, where his father was laid to rest a week ago.
"The only comfort we have is knowing Angus is now reunited with his dad, who was his best friend," the family said in a statement. "Angus was open about his battle with mental health and we hope that his passing can be a reminder to others that they are not alone and should not fight this on their own in silence."
For many on social media, the actor's death felt particularly shocking, as he is one of the most notable Gen Z celebrities to pass away in recent years.
"25 years is way too young. there needs to be more of a conversation about the struggles of mental health/D.A. instead of all these ppl suffering in silence. rest in peace angus cloud," one person wrote in a post on X, the social media site formerly known as Twitter. 
Another person wrote: "no celebrity death had ever hit me as hard as angus cloud right now. he was so relatable and so real. rest in peace."
The posts were among the thousands of tributes on Monday and Tuesday that poured in for the actor from fans, many of whom said mental health is critical.
"RIP Angus Cloud! Such a great talent and rising star," one person wrote in their post. "Hate to hear news like this. Mental health is so serious. We have to check on each other."
Another user, who recalled meeting cloud in L.A., wrote, "mental health is so important. sending love to anyone who needs it, please remember that you're never alone."
Cloud's age and relatability both likely played a role in why so many people on social media said they felt gutted by news of his death, according to Laura Erickson-Schroth, chief medical officer for The Jed Foundation, a mental health nonprofit that works to prevent suicide among teens and young adults.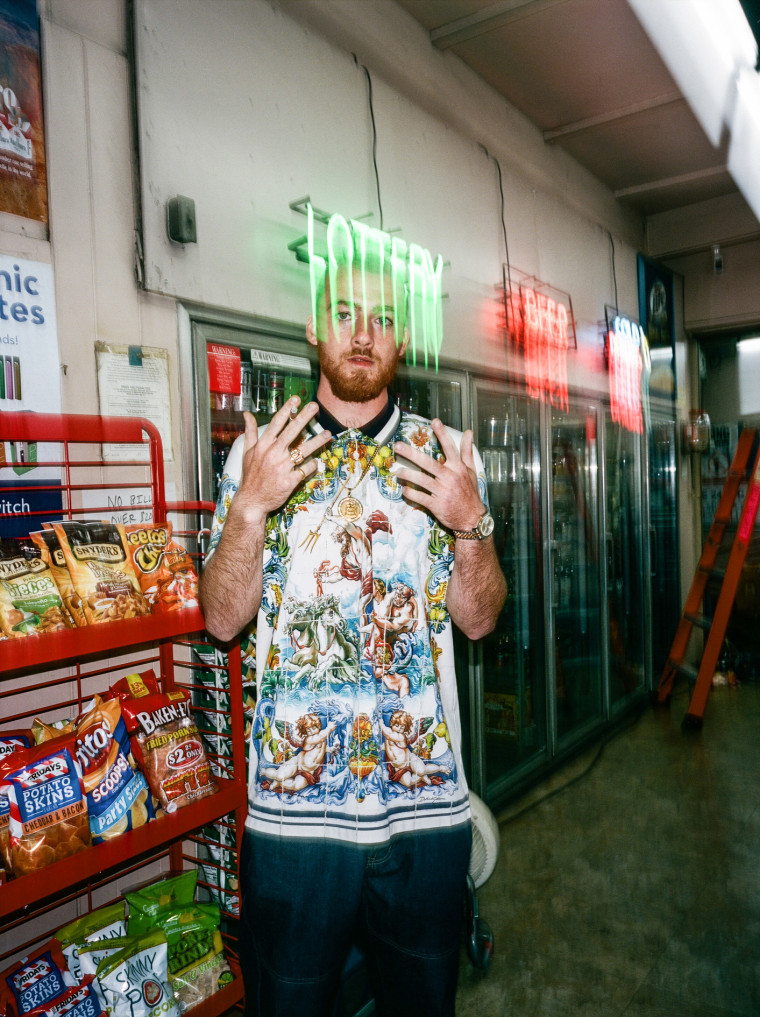 "This is someone who young people identify with and can see themselves in and follow closely online," said Erickson-Schroth. "It's a feeling of closeness to someone or feeling that you may have a similar life to them, or a similar trajectory, that hits a bit harder."
Connecting on social media in the wake of a death like Cloud's has also become a common way to find community. It can be a resource for those struggling with their mental health, said Phyllis Alongi, a licensed professional counselor who specializes in children, adolescents and young adults.
Alongi said the harm comes when social media begins to desensitize people to things like suicide and trauma. But, Alongi emphasized, social connection and community are still some of the most important tools for young people looking to protect and care for their mental health.
Many "Euphoria" viewers also pointed out that Cloud's character, Fezco — a lovable but troubled drug dealer with a slow drawl and a warm demeanor — was often trying to steer the show's star, Rue (played by Zendaya), toward sobriety. At the end of season 2, Fez is accidentally shot, leaving viewers to wonder what happened to him.
On Tuesday, "Euphoria" castmates began to publicly reflect on their loss.
In a post to Instagram, Zendaya remembered her co-star, whom she described as exuding "boundless light, love and joy."
"I'm so grateful I got the chance to know him in this life, to call him a brother, to see his warm kind eyes and bright smile, or hear his infectious cackle of a laugh (I'm smiling now just thinking of it)," she wrote. "I know people use this expression often when talking about folks they love…'they could light up any room they entered' but boy let me tell you, he was the best at it."
Sydney Sweeney, who plays Cassie on the show, said she felt "blessed" to have known Cloud.
"This is the hardest thing ive ever had to post, and im struggling to find all the words. You will be missed more than you know, but I'm so blessed to have known you in this lifetime, and I'm sure everyone who has ever met you feels the same," Sweeney wrote in an Instagram post.  
Colman Domingo, who plays Ali in "Euphoria," also shared an Instagram post and a story about Cloud, calling him "real, original and sweet."
"I hope this sensitive soul is at rest," he wrote in a post on his Instagram story, with a photo of the two of them. "Check on loved ones. Check on them."
If you or someone you know is in crisis, call 988 to reach the Suicide and Crisis Lifeline. You can also call the network, previously known as the National Suicide Prevention Lifeline, at 800-273-8255, text HOME to 741741 or visit SpeakingOfSuicide.com/resources for additional resources.