Former Playboy Playmates, authors, entertainers and regular readers of the iconic adult magazine mourned the death of the brand's founder and visionary leader who changed the fabric of America.
Hugh Hefner died Wednesday at the age of 91 peacefully at home surrounded by loved ones, Playboy Enterprises Inc. said.
Norman Lear, the famed television producer of Hefner's generation, called him a man with a "keen sense of the future. We learned a lot from you Mr. Hefner."
Former "Baywatch" star and Playmate Pamela Anderson was visibly upset in a video she posted to Instagram Thursday morning. In the clip, she wipes her eyes and says in a hushed voiced, "Goodbye, Hef." In her caption she wrote, "I am me because of you. You taught me everything important about freedom and respect."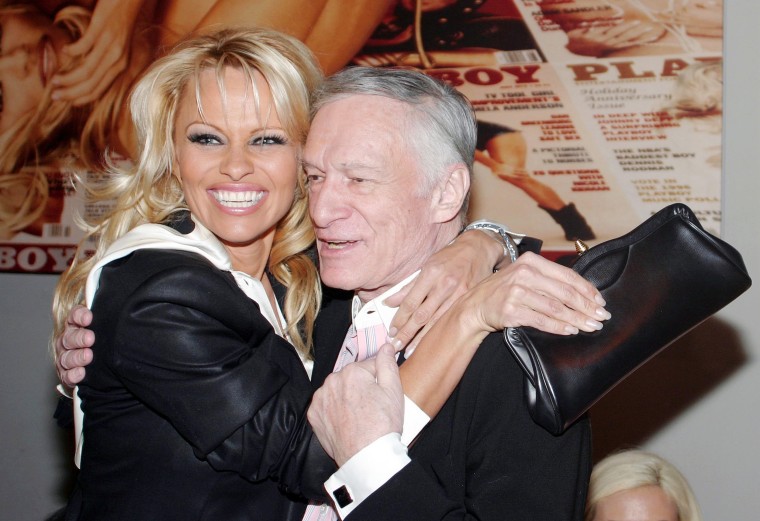 Actress and former Playmate Jenny McCarthy said on Twitter "Thank you for being a revolutionary and changing so many people's lives, especially mine. I hope I made you proud." Model and actress and former Playmate Donna D'Errico said Hefner "ignited my career" and "I am forever indebted."
Related: Hugh Hefner, Playboy Magazine Mogul, Dies at 91
"Star Wars'" actor Mark Hamill, who played Luke Skywalker, recalled meeting Hefner months before the movie opened and "expected stereotyped swinger/Wildman not the kind-thoughtful loyal friend he always was."
Author and Rolling Stone journalist Neil Strauss recalled Hefner's words about his childhood, and Hefner telling his mother "Mom, anything that you may have done that was less than ideal was a blessing. It motivated me to create the world that I have created and accomplish what I have accomplished."
Nancy Sinatra, daughter of Frank Sinatra, called Hefner "One of the nicest men I've ever known."
Adult film star Ron Jeremy said "today the world lost a legend" and credited Hefner with starting his own career. "For 22 yrs I got to wish him happy new year at his mansion. I'll miss him," Jeremy said on Twitter.
Actor Rob Lowe recalled a number of interesting conversations with the mogul and called Hefner "such an interesting man. True legend. What an end of an era!" Comedian and actor Richard Lewis said few did more for writers than Hefner.
Larry King called Hefner "a GIANT in publishing, journalism, free speech & civil rights." King added in the condolences on Twitter: "He was a true original, and he was my friend. Rest well Hef."
Photos: Playboy Magazine Founder, Hugh Hefner, Dies at 91
Cooper Hefner, chief creative officer of Playboy Enterprises, said Wednesday his father was "a leading voice ... in advocating free speech, civil rights and sexual freedom." Among the careers boosted by Hefner was that of Dick Gregory, the comedian and civil rights figure who got a major break when Hefner saw his act and hired him to perform at his nightclub in 1961.
The Rev. Jesse Jackson said "Hugh Hefner was a strong supporter of the civil rights movement. We shall never forget him. May he Rest In Peace."