Jon Brion has worked with a number of popular artists, including Beyoncé, Kanye West, Frank Ocean and Fiona Apple, but last year marked a career-first for the prolific composer and singer-songwriter – he produced Mac Miller's posthumous album "Circles."
"When the family came to me, it was one of the most memorable days of my life, because a little bit of time had passed, but it was very, very, very fresh for parents who had lost a kid," Brion said in a recent interview with Vulture, during which he describes the completion of the album, which was released Jan. 17. "They asked me to see it through. I said I would."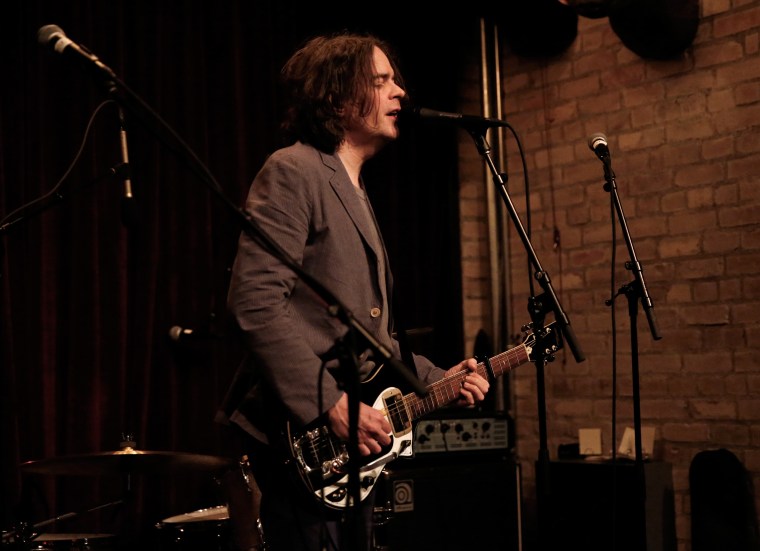 Brion recalled working "painfully slowly" while producing the album because he was "trying to figure out the way to change it as little as possible." He listened to songs Miller had played for him and songs he had never performed to ensure that everything "great" was included on the album.
In compiling the 12-track album, Brion selected a number of songs Miller had never played during their sessions, including a cover of Arthur Lee's "Everybody's Gotta Live," "Blue World" and "I Can See." While Brion said while there were some songs on "Circles" he didn't have to significantly modify, there were others where he "really went to town after the fact."
"Good News" was a track that Miller and Brion had collaborated on extensively. Brion recalled that in the early days of producing the track, the lyrics and melody didn't "match" the instruments behind the song. During a practice session, Brion made some chord changes, at which point Miller began singing what is now the chorus of the track.
"I looked up and went, 'That's great. Get on mic.' He's like, 'Ah, I'm not sure. Maybe that could be a whole different song,'" Brion said. "In a rare moment of really trying to put my foot down, I leapt up and went, 'No that's your chorus. That's great.' I kid you not, he said to me, 'Really?'"
"Circles," a companion project to Miller's 2018 album "Swimming," is Miller's sixth studio album and has been received with generally positive reviews, with many saying the album is an act of "closure."
The album had 28.6M streams on its first day on Spotify, making it the biggest solo debut so far this year and also reached #1 on Apple Music Friday. His tracks "Everybody" and "Woods," were among the top 20 songs on Spotify, alongside tracks from Eminem's surprise album "Music to Be Murdered By," which also dropped Friday.
Fans have also speculated whether Ariana Grande's vocals are featured on the album after Brion alluded to that during a New York Times interview, which only added to the album's hype.
"The term I found myself using when deciding what to add to 'Circles' was 'complete thoughts'," Brion told Vulture. "They weren't thoughts I had to complete for him. This was a guy who spoke very well for himself."
Miller, 26, was discovered unresponsive in his Los Angeles home in September 2018. His death was ruled an accidental overdose of cocaine, alcohol and fentanyl.